The Loop
Justin Rose, Henrik Stenson bring their medals, momentum to Barclays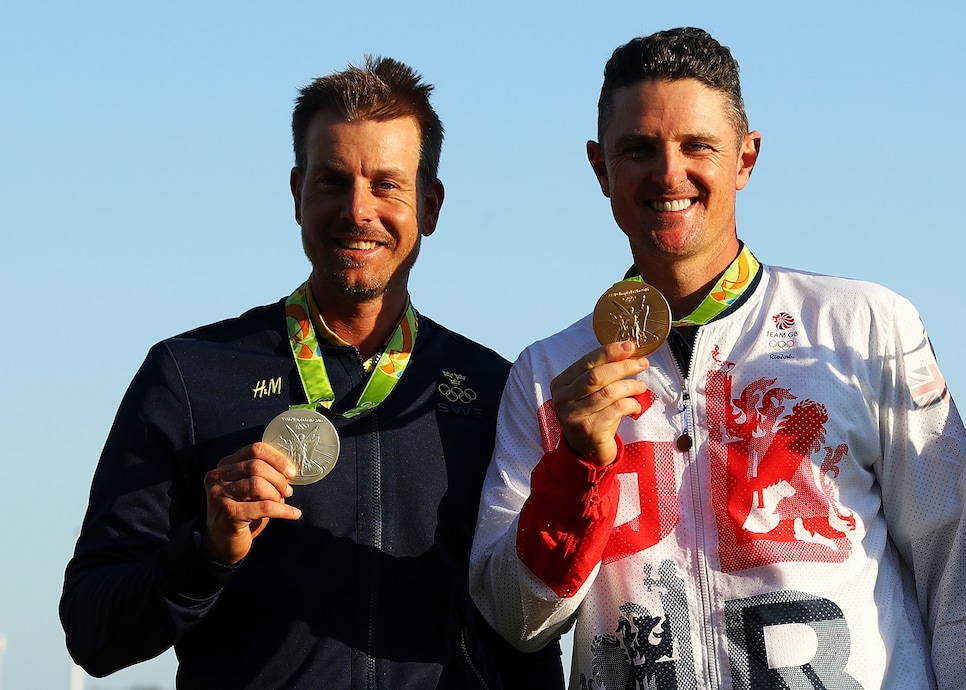 Stories of interest you might have missed…
"As Henrik Stenson tried to warm up on the driving range at Bethpage State Park on Tuesday, a crowd began to form around him.
"The fans and pros were not admiring his swing as much as his hardware: Stenson had brought with him the silver medal he had just won in the Rio Olympics. He was carrying it in his golf bag.
"Not to be outdone, Justin Rose, who beat Stenson for the gold, said he had his medal nearby, too.
Zach Johnson no fan of golf in Olympics
Zach Johnson said he watched the Olympics, "a lot," but did not watch the golf competitions.
"I'd rather watch the sports that should be in the Olympics," he said in this column by the New York Post's Mark Cannizzaro. "I'd rather watch the athletes who train for four years for that one week. I'd rather watch swimming and diving, track and field — the athletes that are relevant for one week. All of our [golf] athletes are relevant 24-7, 365. I just don't see the need for golf to be in the Olympics. Same thing with basketball. It's relevant all the time. LeBron James, Kevin Durant? They're relevant all the time."
Inbee Park echoes Se Re Pak, inspires nation
"Se Ri Pak could hear the burst of noise from 500 yards away and it wasn't hard to figure out what was causing the commotion. Inbee Park had made one last birdie.
"Pak could hear it from the back of the 18th green at Olympic Golf Course. She was the team leader for South Korea at the Olympics, the player who inspired a nation that has become the most formidable in women's golf. Park with a gold medal around her neck only affirmed that.
"Long ago, in another big moment for women's golf in South Korea, their roles were reversed."