The Loop
Justin Rose's decision to play Sony Open a good one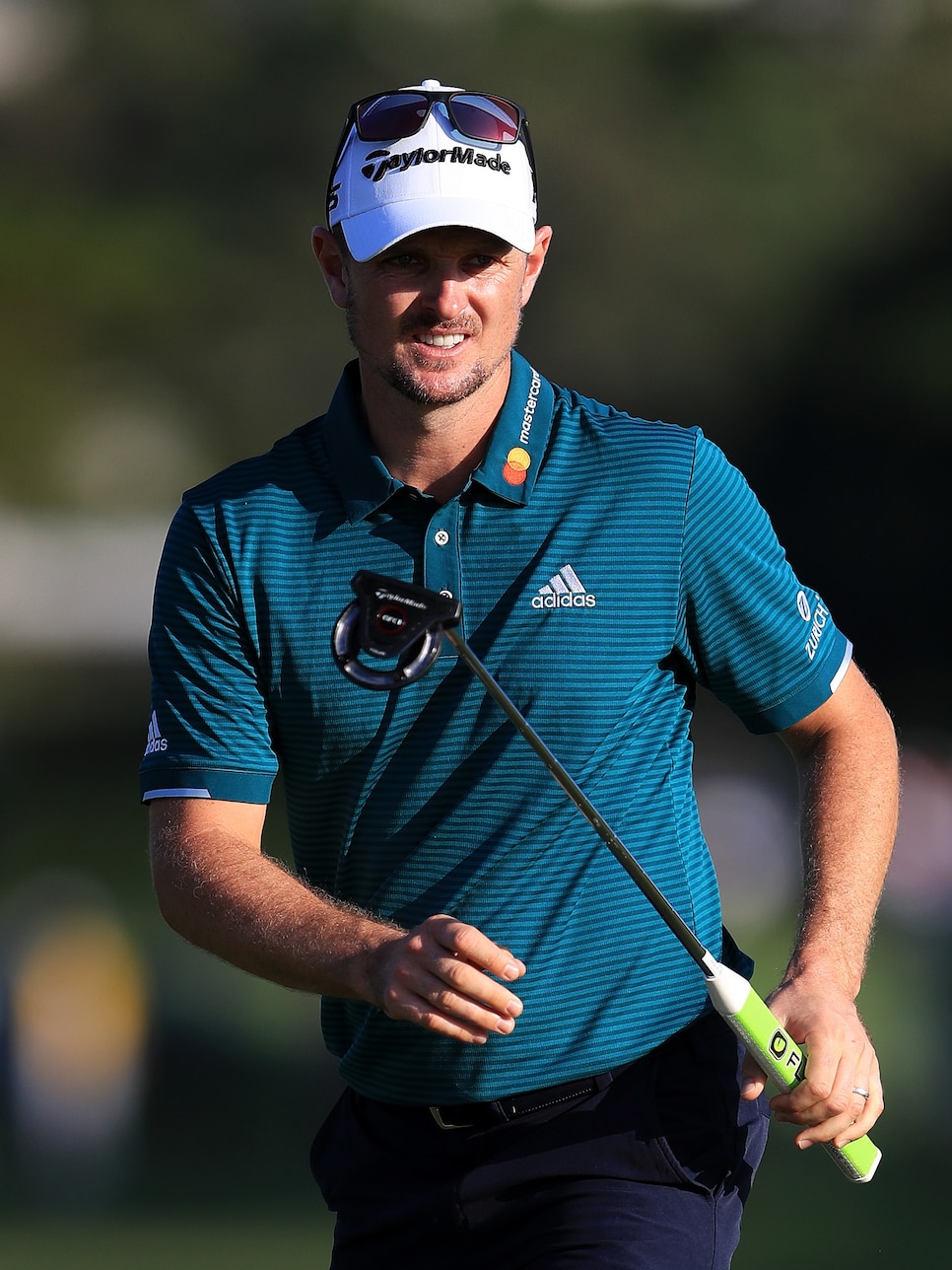 HONOLULU – The only reason Justin Rose is in the field at this week's Sony Open in Hawaii is because of a rule new to this season requiring PGA Tour members to add at least one tournament they had not played in the previous four years.
The decision has turned out to be a good one for the Englishman.
Through the first two rounds, Rose is 10 under and in contention heading into the weekend after a 64 Friday at Waialae, a course he hasn't played since 2011.
"You look at your options and as the year went on it would've been harder and harder to add one," the 36-year-old seven-time tour winner said. "I was excited to play. I hadn't played much the last three months and this is a great place to come and it suits my game well."
Under the policy, players who don't meet the requirement are subject to at least a $20,000 fine, or could face possible suspension. Players who participated in 25 or more official events during the current or previous season are exempt.
Rose made 18 starts in 2015-16.
Not that he minded trekking from his home in the Bahamas to the Aloha State.
Despite winning the gold medal at the Olympics in Rio over the summer, Rose was happy to put last year behind him. He had five top 10s including a tie for third at the Wells Fargo Championship but battled back issues and rarely found himself in the hunt late on Sunday.
"I was sort of just patching stuff up, really, and getting through the season, and that's no fun," he said. "It was sort of a tough year in a lot of ways.
"I think when you do come off a year like that, you do motivate you work harder. It makes you way more hungry. I had an incredibly smooth six or seven years prior to that, so I think it might have been just what I needed to re-energize and refocus."
Rose said the new rule could be more difficult to manage in two or three years because his options of what tournament to add would be limited. But he understands it.
"You can't always have your cake and eat it too," he said. "It's hard to play more than 25 events and have a life and have to balance [the PGA Tour and European Tour] but if [tournaments] average out to stronger fields for the year it's a good thing."
And in Rose's eyes a good thing that he came here.