News
Justin Rose's chance to grab World No. 1 back from Brooks Koepka is spoiled by Tony Finau (Don't worry, we'll explain)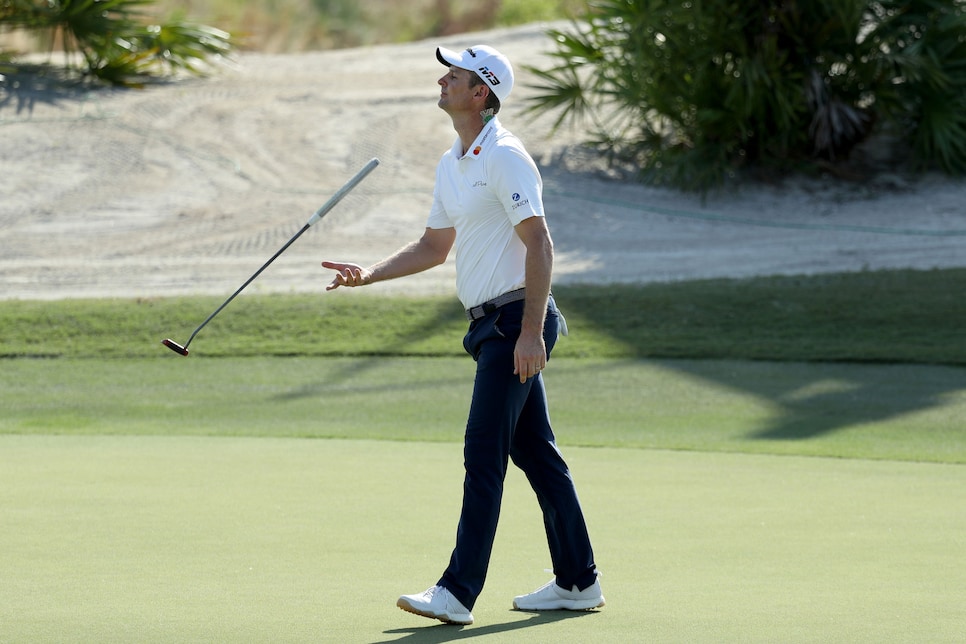 Brooks Koepka can thank Tony Finau for assuring the PGA Tour player of the year's latest stint at No. 1 in the World Rankings lasted at least more than one week. But Justin Rose will have another shot to grab the top spot before the end of the 2018.
Prior to the Hero World Challenge, Rose had fallen just percentage points behind Koepka in the World Rankings, the fourth time the two had exchanged the title since the first week of November. But Rose had the opportunity to return to No. 1 again on Sunday so long as he finished in a three-way tie for second or better in the Bahamas.
And it appeared Rose might do just that, shooting an impressive final-round 65 at Albany to jump from eighth place to a share of second at 15 under par. The only problem: The golfer he was sharing second with, Finau, was in the final pairing with eventual winner Jon Rahm and had one more hole to play.
On the 18th, Finau hit his approach shot to 10 feet, then rolled in the birdie putt to get to 16 under and grab solo second while knocking Rose into solo third. That kept Rose in the No. 2 spot where as a miss would have let him jump to No. 1. (Finau's final-hole birdie also gave him enough points to move from No. 14 to No. 9, the first time he has cracked the top 10 in his career.)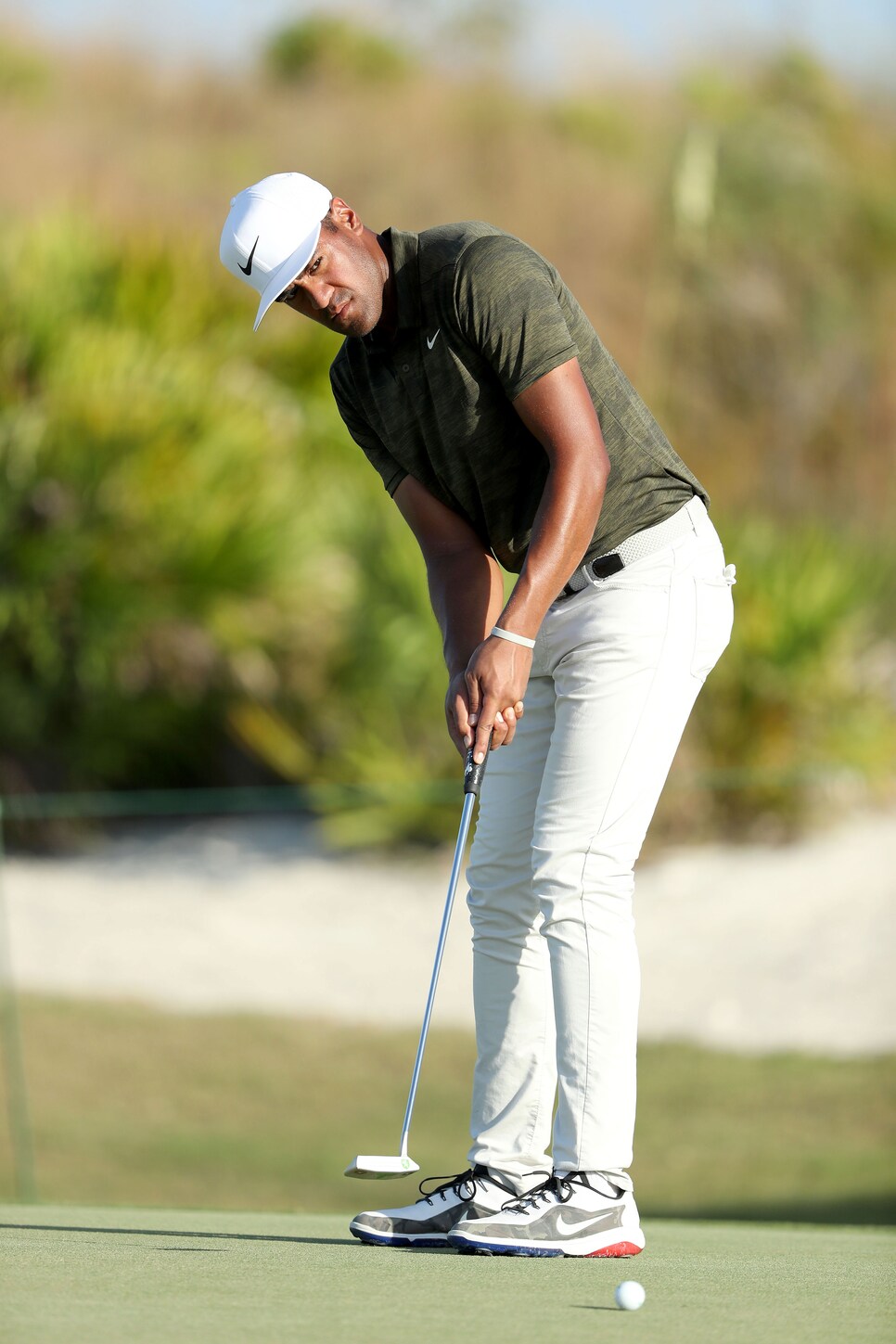 David Cannon/Getty Images
Perhaps the back and forth for the top spot has numbed Rose of the honor, considering how excited he sounded when he earned it for the first time after losing the BMW Championship in playoff in September.
"It's not a huge goal for me, but when you have these opportunities you want to take them," Rose told Golf Channel on Sunday. "Obviously anytime you get to No. 1 you want to stay there, it's a nice feeling."
Rose should have another chance to pass Koepka and jump to No. 1 before the end of the year as he is scheduled to play in the Indonesian Open in two weeks, a tournament he won a year ago.