Think young
Justin Leonard: My best advice for older golfers—and 1 thing I'd do differently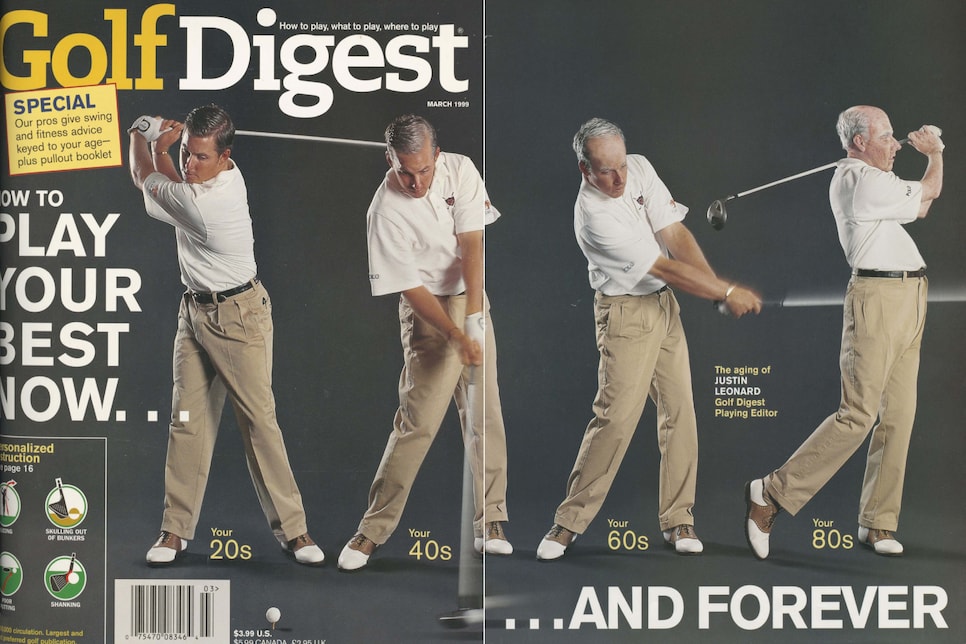 The beauty of golf is that it's a game enjoyed over the course of a lifetime. As your body changes, and develops, so does the way you play it. Things that may have worked for you in the past may not anymore. The game presents a constant process of self-discovery and reinvention.
Back in 1999, Golf Digest attacked this issue head on. In the March edition of its magazine (which you can read in full in our archive right here), we gathered five of our Playing Editors at the time, each in a different decade of their life.
Justin Lenoard, then a sprightly 26 year-old fresh off his victory at the 1997 Open Championship, represented the 20s crowd. Playing Editors Davis Love III, Nick Price, Johnny Miller, Gary Player and Sam Snead represented the 30s, 40s, 50s, 60s and 70+ crowd, respectively.
24 years later, we called up Justin Leonard—now a 50 year-old reinvigorated by the competition on the PGA Tour Champions—and asked him to look back on his advice for older golfers then, and what he's learned since...
1 thing he'd have done differently
In the article, Leonard's advice for golfers in his 20s was to practice their short game, which actually made a lot of sense.
"You're at your physical peak, but don't lose sight of the long term" he wrote. "As you get older, you won't be able to hit the ball as far. You're going to need to lean more on your short game...now is the time to hone those skills."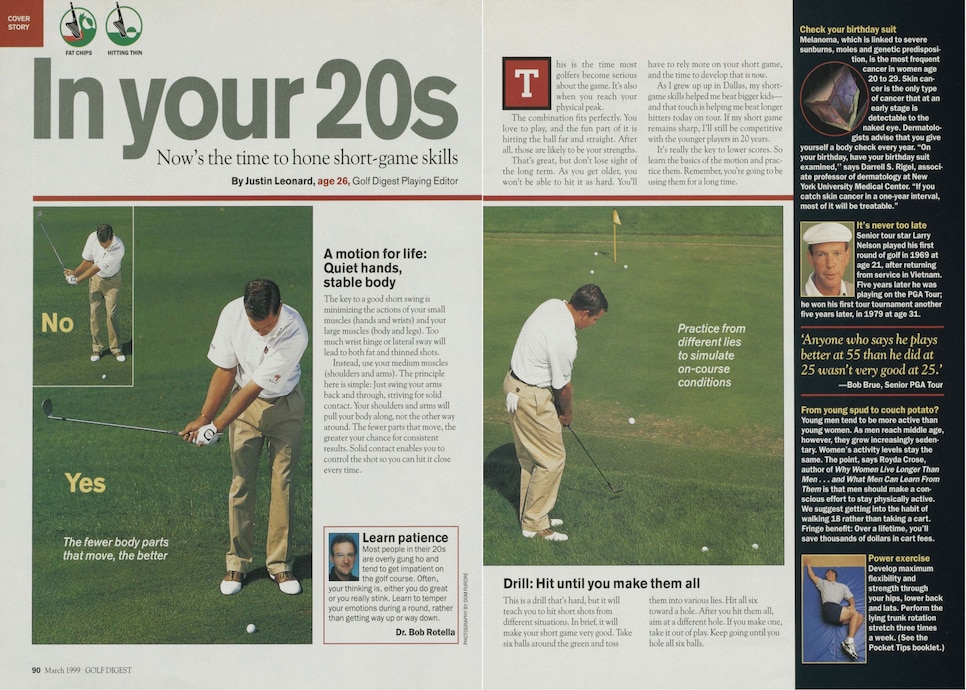 Looking back, Leonard says his mindset was a reflection of the time. Speed training was non-existent at the top level, and working on your short game was seen as the key driver to success. And besides, it's never a bad thing, he says. But knowing what he knows know about the importance of driving distance, he says he would've offered some different advice.
"Looking back, I would probably say, look, get out ahead of this a little bit and find some ways to hit the ball a little further and a little higher,'" he says. "Every extra five or 10 yards helps down the road."
Injury prevention becomes more of a central concern as you get older, Leonard goes onto say, which is why it's important to run up the clubhead margins and chase speed when you're younger, and not risk your health as an older golfer.
"If speed training was around 15 years ago, I would've done it," he says. "As you get older, you learn that not everybody's body is built for speed training, and I'm not going to test it now."
1 piece of advice for older golfers now
As for what Leonard's advice to his fellow older golfers is now, he says to build an exercise routine that involves lots of cardio, and other active sports. He said he learned the importance of this when golf took a backseat in his late 40s, he moved to Colorado, and spent most of his free time learning other sports.
"My body changed quite a bit living in Colorado," he says. "I was hiking, skiing, biking; a lot of different things. I wasn't doing so many golf-specific exercises. I wasn't lifting weights very often. But my body changed in good ways."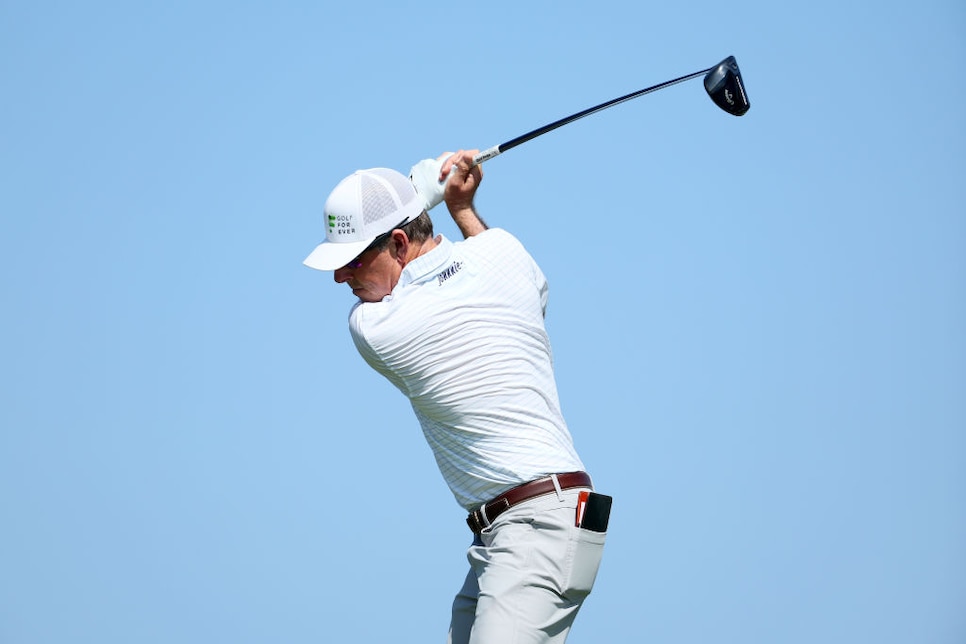 Leonard was effectively improving his golf fitness not by hitting the weightroom, but by cross training. When he began revving up in preparation for his PGA Tour Champions career, he didn't just feel better. He was a better athlete than he was, with a strong lower body and core that helped him gain some pain-free distance.
"I've always been a lead heel down for stability, for example. Lifting it just never felt comfortable to me," he says. "I know some guys can get more hip turn that way, but I don't have to worry about trying to change that part of my swing now. I've gained some distance just by having more lower body strength and mobility."