The Loop
Just when you thought you had figured Phil Mickelson out
NEWPORT, Wales -- The mounting data associated with Phil Mickelson's Ryder Cup career doesn't paint a flattering picture.
Mickelson is 0-3 this week. In his last 16 Ryder Cup matches, he is a paltry 2-11-3. With the 17th defeat of his Ryder Cup career this week, he became the losingest U.S. player in the event's history.
How bad has it been? So bad that Corey Pavin on Sunday night was asked if there was anywhere he could hide Mickelson -- the No. 2 player in the world, remember -- in his lineup.
"There is nobody to hide," Pavin said.
It was a defiant, if predictable response, and surely one that Pavin would provide even if he felt otherwise.  But as it happens so far on Monday, Mickelson has been the least of Pavin's worries.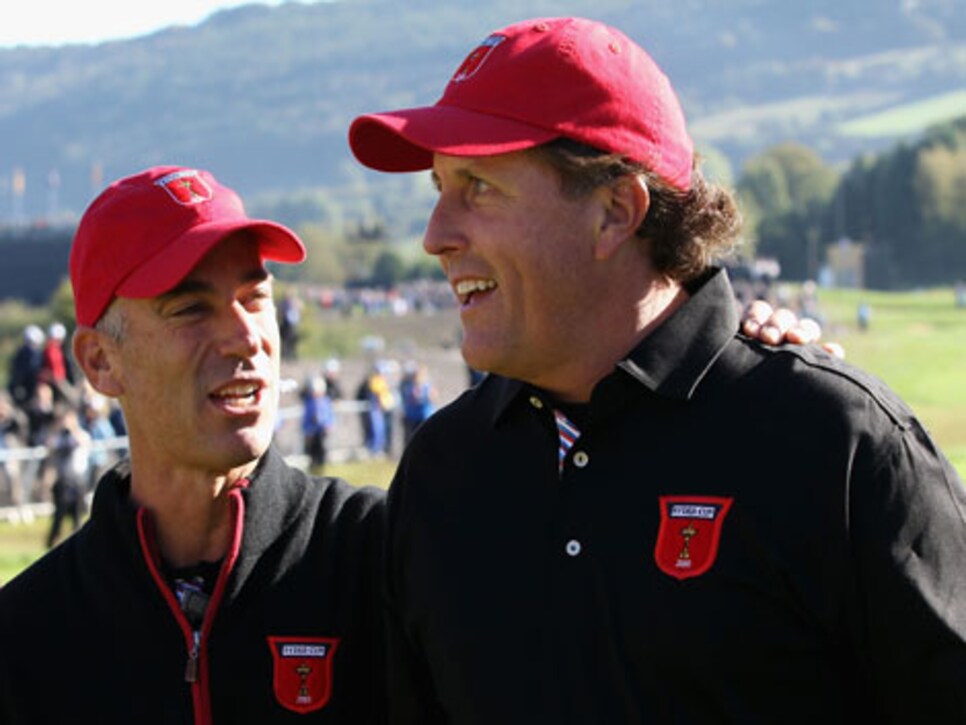 With the U.S. trailing in seven matches, they have at least seen signs of life from Mickelson, who at 4 up over Peter Hanson, has the biggest lead of the day on either side. Too little, too late? Probably, especially given that Mickelson is in the 10th match, and the matches might well be over before his match even matters.
But should the the U.S. muster any sort of comeback, Mickelson's match will surely be vital.