The Loop
Juli Inkster might be the strictest, most serious team captain in golf history
After a decorated Solheim Cup career as a player, Juli Inkster has already made her mark on this year's event as a captain. And the matches haven't even started.
On Wednesday, Inkster made it clear that her tenure reign as U.S. captain dictator is going to be different. She's ruling with an iron fist, which leaves no room for a different material we've grown used to seeing from the Americans: paint.
Golf Channel's Randall Mell talked to several of the team's players, who confirmed the more serious tone that's been set in an effort to end the U.S.'s first ever losing streak in the biennial event.
"Juli said 'No more of this rah-rah stuff,'" said Lizette Salas.
Wow. And you thought Tom Watson was tough.
"Hopefully, everybody is past all the tattoos and the face paint and all that," said Stacy Lewis. "Paula is still wearing her hair ribbons and all that, but it's just growing up a little bit and knowing that you don't need to go crazy and get the crowd going all the time."
Paula Creamer "is still wearing her hair ribbons and all that"? What a rebel. Did they not talk about this stuff when Juli made her a captain's pick?
"We're here to win this thing. It's more businesslike," added Lewis.
It certainly is. On Wednesday, Inkster reminded her team of that when she distributed lunch boxes to everyone.
Leave the face paint, take the lunch boxes. Got it. But aren't those kind of fun?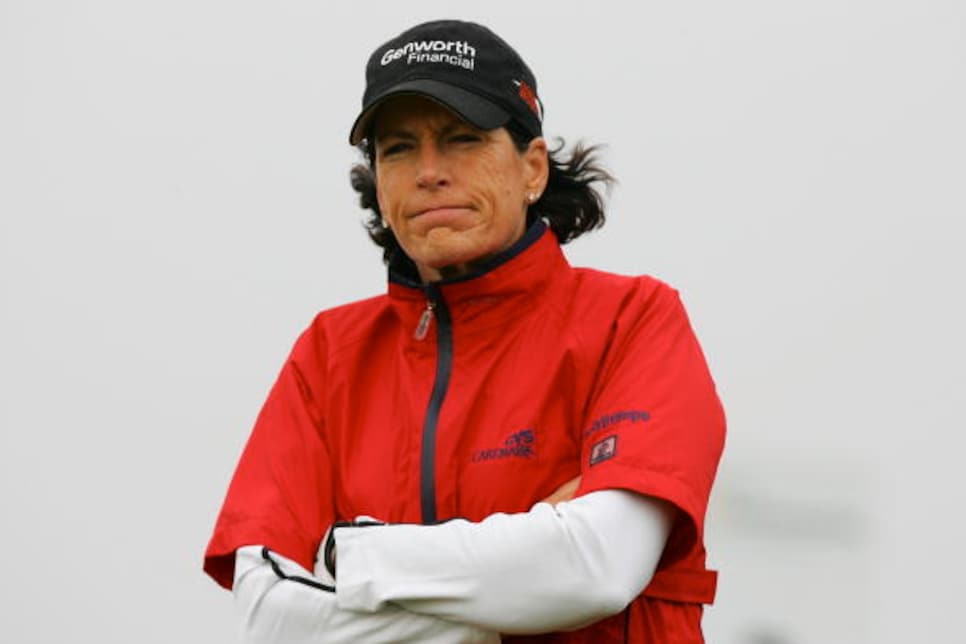 Um, never mind. Sorry, Juli.