News
LOCUST HILL, N.Y. -- Hall-of-Famer Juli Inkster may not have won a tournament since 2006, but she hasn't missed a Solheim Cup in 12 years and her name still seems to pop up on leaderboards every other week. She's always a player to be reckoned with, so it's almost difficult to comprehend that she turns 50 today.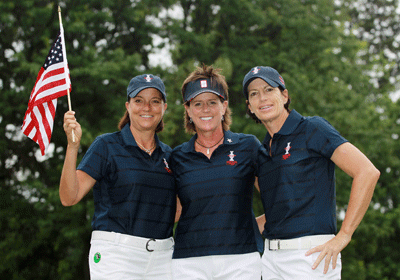 *As Inkster got ready to tee off in the first round of the LPGA Championship Presented by Wegmans at 9:16 this morning, the first-tee crowds were ready for her. A rousing rendition of "Happy Birthday" sent the California native off as she walked down the fairway next to Paula Creamer and Jiyai Shin, whose combined ages, incidentally, add up to 45.
After seven holes, Inkster is T-4 at 1 under par.