Television
Judy Rankin to reduce her TV schedule in 2022 in what will be her last year of broadcasting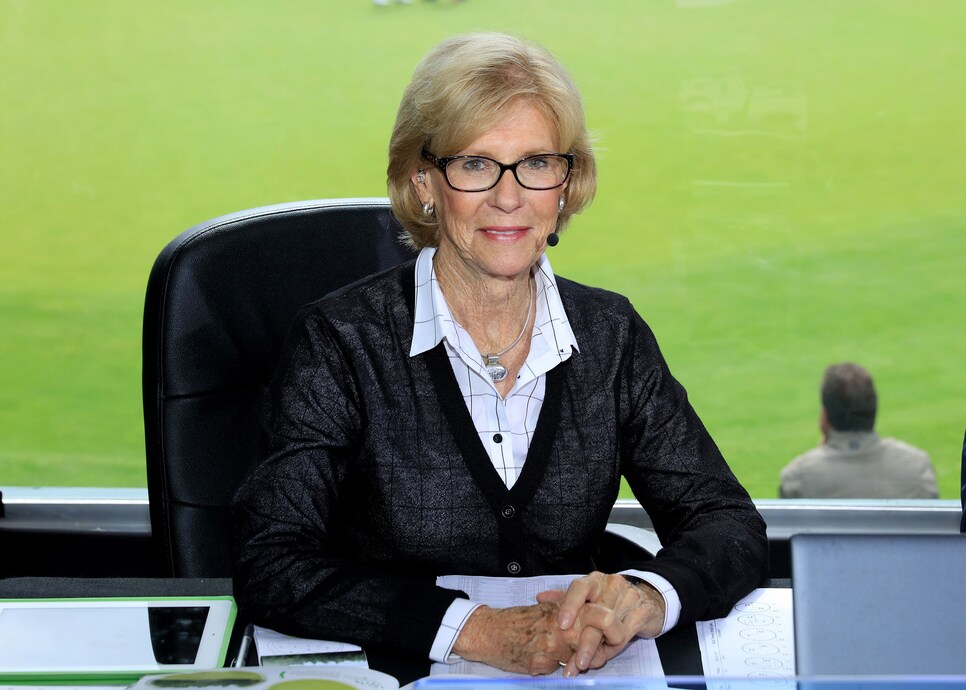 NAPLES, Fla. — The newly named head of the LPGA Tour, Mollie Marcoux Samaan, presented her first Commissioner's Award at the Rolex Awards Dinner Thursday night to longtime golf broadcaster Judy Rankin. The longevity and passion Rankin continues to display as she closes on her 59th year connected to the LPGA Tour—from playing to broadcasting—made her a natural selection for Marcoux Samaan's first time handing out the honor. Yet as Rankin commanded the room during her 10-minute acceptance speech, the veteran commentator shared for the first time publicly that she'll be phasing out of broadcasting in 2022.
"I'm coming to the end of my time," said Rankin, who turns 77 next February. "I'm not going to do a Brett Favre and retire about four times. I am seriously slowing down. I don't know how much their will be after this, at some point I will see you next year."
Rankin reflected on her six decades around the LPGA, appreciating the front-row seat she has had to some of the most storied players in the game. She knew all 13 founders and enjoyed the successes of Nancy Lopez and Annika Sorenstam, who looked on from the table just right of Rankin, to Karrie Webb and today's stars showing the continued growth of the game.
"I don't think there's ever been a better time for the LPGA Tour," said Rankin, who was inducted into the World Golf Hall of Fame in 2000.
When Marcoux Samaan has been around Rankin since taking over as LPGA's commissioner this summer, it's been evident to her how much the 26-time winner cared about the players on tour, describing the LPGA as Rankin's neighborhood since the '60s. "I love the way she's watching from a human perspective," Marcoux Samaan said. "Every time someone's got a really tough putt, she's worried for them. She's analyzing their stroke and being extremely critical and analytical, but at the same time as a person, she's wanting them to succeed, which is something that's really important to me in life."
In working on Rankin's scheduled for next year, her Golf Channel producer, Beth Hutter, appreciates the gravity of the moment as the pioneering broadcaster steps down. "I don't think many people realize she was one of the first females to ever work in men's golf. We see Dottie, we see Amanda [Blumenherst], we see Kelly Tilghman, but Judy was the first. Back then, that had to have been hard."
As of now, Rankin will work around four tournaments in 2022.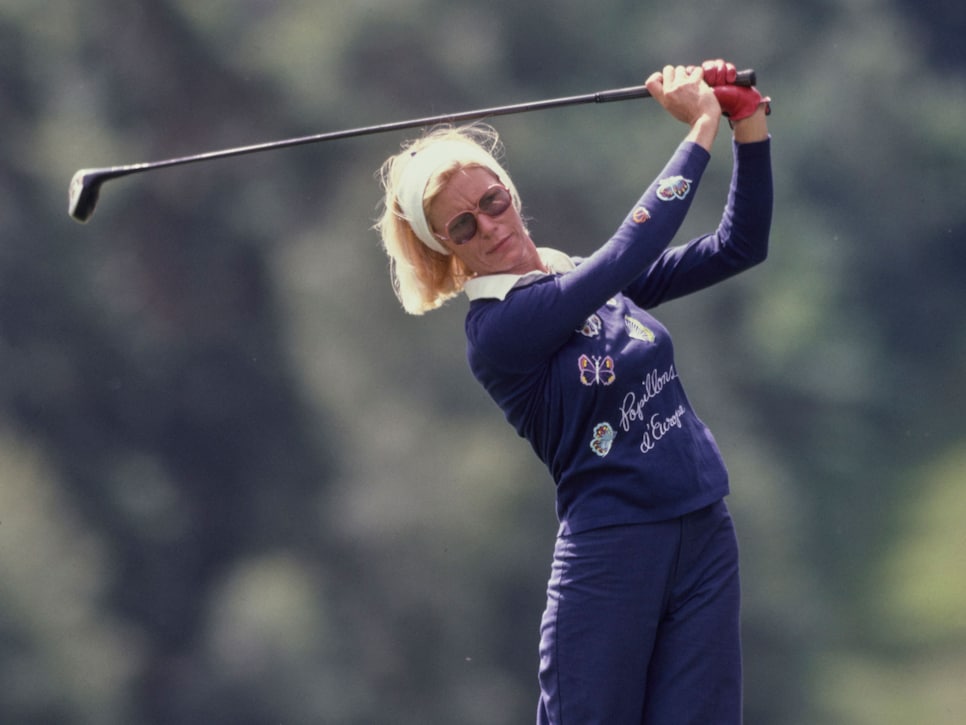 Rankin won 26 LPGA titles during her career, was a two-time player of the year and captained the winning U.S. Solheim Cup team in 1996 and 1998.
Steve Powell
Her fellow commentators were effusive in their praise of her 38-year broadcasting career. "There's nobody who's ever been a commentator in the history of the game that commands more respect for every word she says than Judy Rankin," Jerry Foltz said. "She's the master of the craft, and she learned from the best. She learned from the Bob Rosburg era, an era when less was more. Modern televised golf, less isn't necessarily more. She still respects that time-honored tradition that the players being the stars, not the commentators."
Karen Stupples interacted with Rankin as a player and as a broadcaster. She'd stop practicing during her playing career when Rankin came up to her on the range because of how meaningful those interactions were. "If Judy Rankin came up to talk to you," Stupples said, "you felt pretty bloody special."
Working alongside Rankin in the booth for the 2004 Women's British Open champion felt just as special. "A complete role model to every single women who's gotten into the industry in terms of broadcasting," Stupples said. "She is the playbook when it comes to how to go about your business and how you conduct yourself, and how you say it and at the right time."
After Rankin spent 10 minutes reflecting on her career and the status of the LPGA, she maintained the broadcasting standard she set as she signed off. "I have really had a great time, I really have," Rankin said. "It's been something. Thank you."