News
Code's Inspirational Life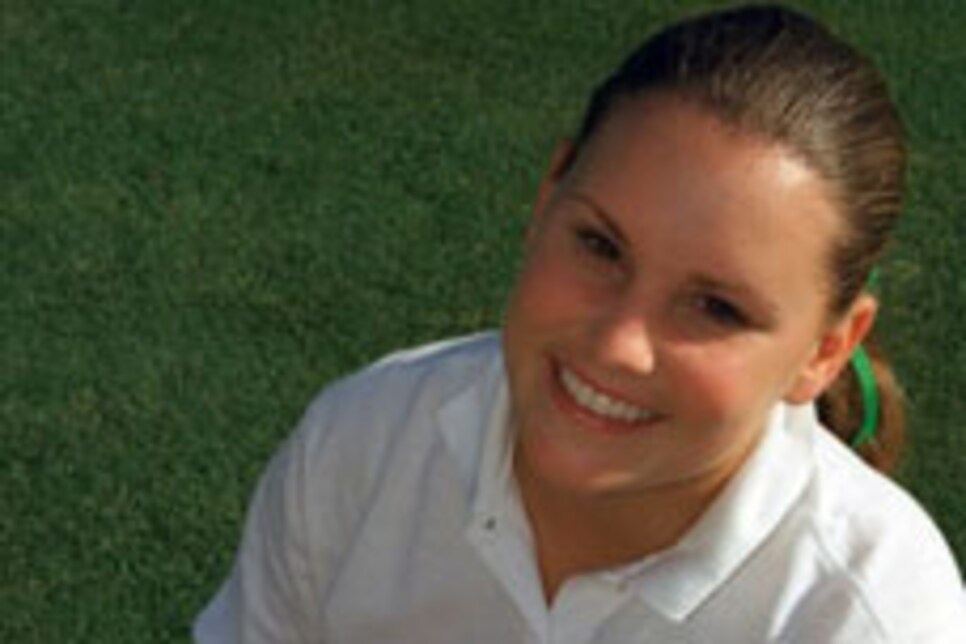 Despite signs that her health was improving, Code, who turned 25 in August, died on Monday night after being admitted to the hospital over the weekend with a pneumonia and a blood infection. When she was diagnosed with cystic fibrosis as a newborn, her life expectancy was 16 to 18 years. The deadly disease causes a thickening of mucus in the body, and it primarily affects the gastrointestinal tract and respiratory system, according to the Merck Manual. Consequently, Code took dozens of pills every day, had several sinus surgeries and wore a mechanical vest that compressed her back and sides to thin out and loosen the mucus from her lungs.
There was an outpouring of emotion after Code's death on Twitter (read John Strege's blog here) and Facebook. As junior golfers who competed in Florida, my twin sister and I often played against Mallory and her older sister, Whitney, in the same tournaments. One of the few things I remember is watching Whitney and Mallory pound balls after their rounds. They never ran out of gas. Mallory and Whitney were the people to beat on the field, but off the course Mallory was extraordinarily approachable. A refreshing reprieve in the junior golf circuit.
To add even more accomplishments to her list, Code most recently launched The Deal Bloodhound, a Web site that aggregates coupons to help families save money on clothes and groceries.
Code is survived by her parents, Brian and Karen, her sister, Whitney, and her older brother, Jordan. A visitation is set for tomorrow night from 6 to 9 p.m. at Idlewild Baptist Church in Tampa, and her funeral will be held on Friday morning at Idlewild.
(Photo by The Tampa Tribune)