The Loop
Judge's ruling against EPA on water rule a victory for golf, superintendents association says
A federal judge issued a temporary injunction against the Environmental Protection Agency enacting the Clean Water Rule in 13 states, a victory for golf, the Golf Course Superintendents Association of America said.
"We're excited about it," Rhett Evans, CEO of GCSAA, said Friday. "The association and the golf industry have been trying to combat this for quite some time now." So have other industries, including agriculture and energy entities.
Their objection was that the Clean Water Rule would have significantly expanded the authority of the EPA and Army Corps of Engineers beyond "navigable waterways" that it regulates under the Clean Water Act that has been in place since 1972.
Evans said the bill was unfair, calling it "an overreach of the federal government. We already have mechanisms at the state and local levels. And instead of just navigable waterways, they widened it to include irrigation ditches and even run-off streams that may be dormant for much of the year. The implication from a business standpoint, to have to get a permit any time you're spraying anything or moving dirt, is absurd."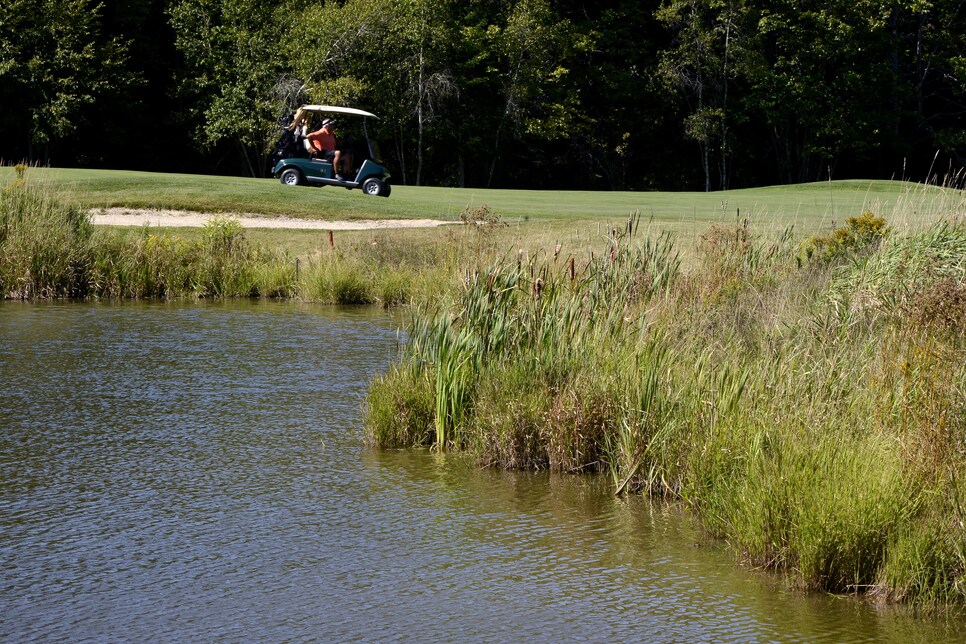 Press Herald via Getty Images
The 13 states, led by North Dakota, had asked the court to intervene. "Once the rule takes effect, the states will lose their sovereignty over intrastate waters that will then be subject to the scope of the Clean Water Act," U.S. District Judge Ralph Erickson wrote in his order. "Immediately upon the rule taking effect, the rule will irreparably diminish the states' power over their waters."
Nine other lawsuits involving an additional 16 states that have been filed in opposition to the Clean Water Rule are pending. Meanwhile, the EPA is "basically making a statement that it is only those 13 states," Evans said. "They have said that all systems are go as it relates to the other states."
Evans made it a point to note that the GCSAA "certainly wants clean water. But we feel what's already in place has been working," he said.
The GCSAA, meanwhile, remains in support of Senate Bill 1140, the "Federal Water Quality Protection Act." "The bill requires the Department of the Army and the Environmental Protection Agency, in the interest of protecting traditional navigable waters from water pollution, to adhere to certain principles and take specified actions in proposing any regulation revising the definitions of 'waters of the United States' and 'navigable waters,'" the bill summary reads.
"As an association, we were not pleased with how this rule developed, and we will continue to support legislation to withdraw the rule, including Senate Bill 1140, which aims to get impacted stakeholders a seat at the table to develop a new rule that creates more certainty and bright lines," Chava McKeel, GCSAA director of government relations, said in a news release.