Podcasts
J.R. Smith on why LeBron won't golf, the surprisingly funniest PGA Tour pro and the best range in the country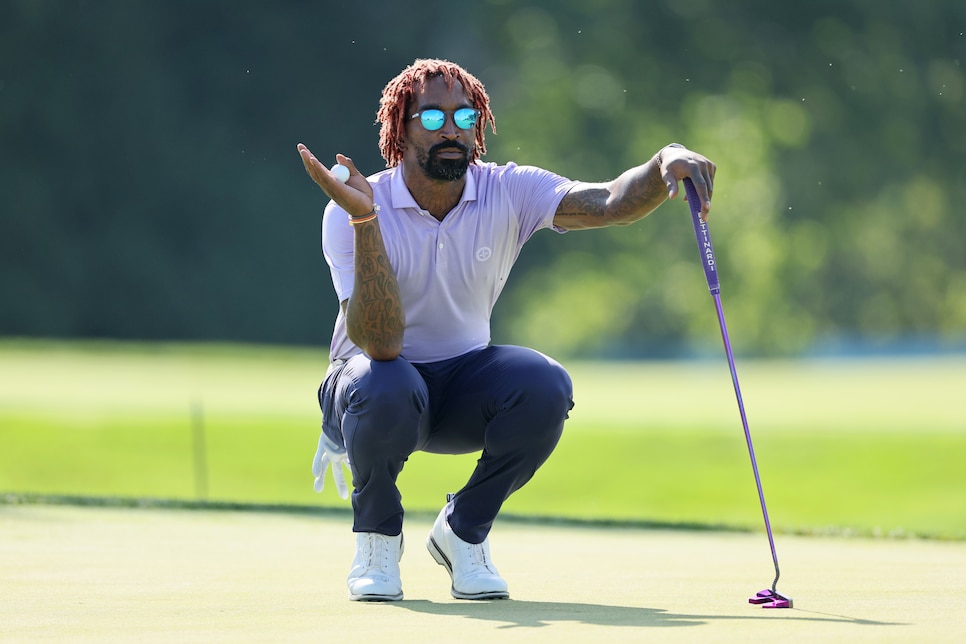 Judging by his child-like reaction to a crucial non-call this past Saturday night in Boston, LeBron James probably wouldn't last very long if he took up golf, a sport that features more bad breaks on the course than ticky-tack fouls on the court. J.R. Smith, James' former teammate in Cleveland, confirmed as much on this week's episode of The Loop podcast.
"LeBron is a person who, if he's not good at it, he doesn't want to do it," Smith said.
We know for a fact the King isn't good at it, having gotten a glimpse at his golf swing this past fall when a rogue video of James at TopGolf hit the internet. Let's just say, if he did ever take it up for real, he'd probably want to pay for some lessons first:
"Him [James] trying to figure out a draw and a cut for four, five hours, it's just not going to happen," Smith says.
Smith did try, and fail, to get James to play multiple times during their time together, but to no avail. Had James taken him up on it, though, he may have appreciated the grind. Smith tells us he puts in long hours on the range, all in the hopes of one day making the PGA Tour, or PGA Tour Champions. He knows it's a pipedream, but so was winning two championship rings and an NBA Sixth Man of the Year Award back when he was just a freshman at Lakewood High School in New Jersey.
Speaking of N.J., where Smith still spends his summers, he says the best golf range in the country is located in the Garden State, and no, it's not Pine Valley's. Plus, the legendary shooter reveals the surprisingly funniest PGA Tour pro he's teed it up with, and tells us about a time first-tee nerves got the best of him in a qualifier. Please, have a listen to our full chat with J.R. below, and like and subscribe to The Loop wherever you get your podcasts.