journeys
'I got a job as a mortgage loan officer': Ben Griffin's journey from a member-guest to the PGA Tour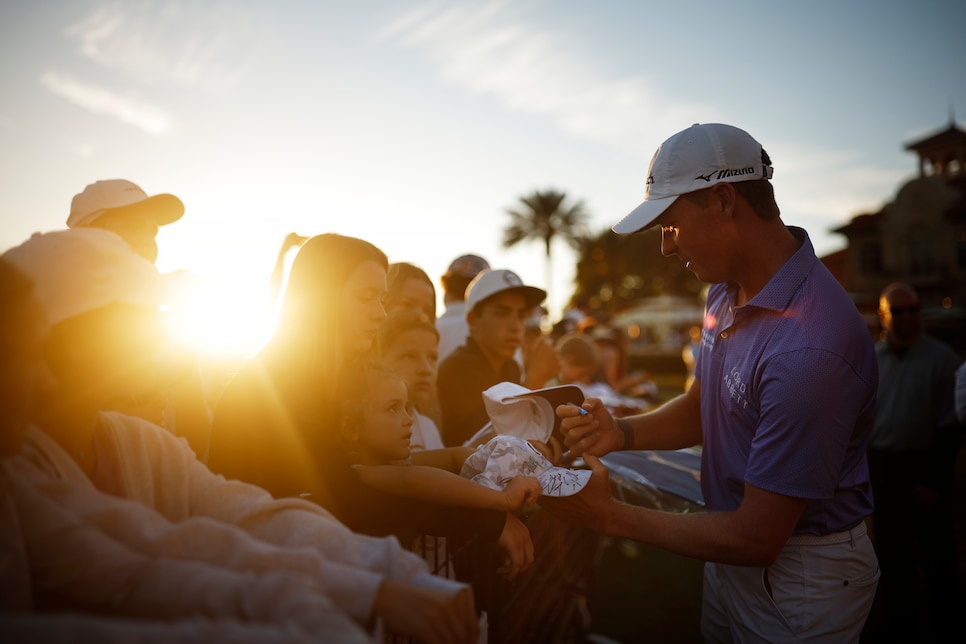 In 2021, I was burned out on mini-tours and couldn't see myself making it to the PGA Tour. I'd lost my motivation and love for golf. The stress of playing with $15,000 of credit-card debt was agony, so I quit. I got a job as a mortgage loan officer and hadn't touched a club in a month when I accepted an invitation to a member-guest tournament that changed my life.
My dad—who can still shoot under par on a good day—put a club in my hands when I started walking. My grandpa taught me you can try as hard as you can to beat the other guys but still be respectful. We belonged to Chapel Hill Country Club, a private course in North Carolina, until I was 12. Then the financial crisis of 2008 hit.
My dad is in real estate, and my mom is a mortgage loan officer, so it hit us hard. We went from having a nice house to renting. We got rid of our golf membership. University of North Carolina Finley Golf Course, which is public, had a great junior golf rate, and I had friends there, so that's where I started playing.
That's also where the University of North Carolina golf team plays. Once I started going to college there, my teammates would jokingly complain that qualifying wasn't fair: I knew every break on those greens. I won two tournaments my freshman year. I thought I couldn't be stopped: I would turn pro, play the Korn Ferry Tour, then make the PGA Tour right away. But that's not what ended up happening—not even close.
I graduated and turned pro in 2018. I won almost immediately on PGA Tour Canada, but traveling on my own was like a punch in the face: I was staying in not-so-nice hotels, and I didn't have the same resources I had had in college. Instead of playing for championships, guys are playing like they're fighting for their lives.
The pressure turned me into a fearful golfer. If there was water to the right, my brain would say not to hit it right. The anxiety kept building, and I started playing bad golf. I obsessed over my equipment and swing. I became a perfectionist. You should focus on hitting shots, not hitting the right positions in your swing.
I played the Korn Ferry Tour in 2019, didn't play well and played smaller tours until 2021. Without belief, I had nothing, so I quit, put my clubs away and became a mortgage loan officer. I said yes to that member-guest with my friend Mike Swann at Highland Springs in Missouri thinking it would just be fun. I shot 63 on my own ball. The course hosts a Korn Ferry event. Mike told me to fly back and play in the Monday qualifier. He'd pay for everything.
I wasn't sure, but at home one morning I accidentally drove to the golf course instead of the office. It felt like a sign. A few days before the qualifier, my grandfather died. My parents said to play. I'd be home in time for the funeral on Wednesday. That tells you how we thought the qualifier would go.
I shot 65 to qualify for the Korn Ferry event but missed the cut. My grandpa always said, "Hit 'em long, hit 'em straight," and when I saw that in his obituary, I knew I had to play professionally again. Mike and another friend, Jesse Ahearn, said they'd cover me through Q school. Highland members pooled together cash, and another good friend, Doug Sieg, said he'd pay all my expenses for two years. I wouldn't have to worry about credit-card debt. I quit my job, overwhelmed by everyone's support.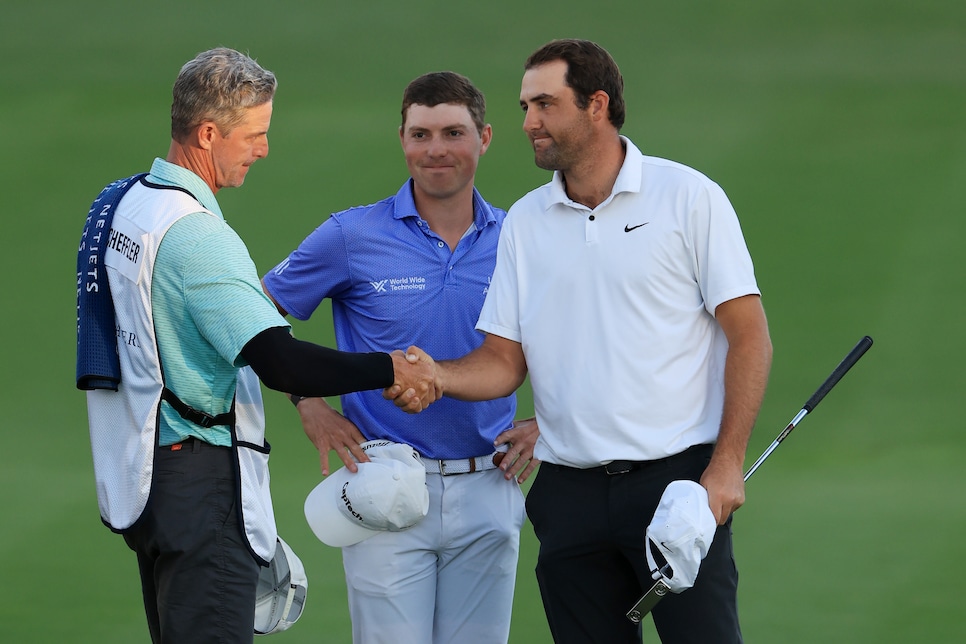 I vowed to myself to do it differently this time. I needed to stop drinking during the season. I didn't have a drinking problem, but I was drinking like I was still in college. When you drink consistently, you think you feel good, but you don't. Now I feel incredible.
My girlfriend introduced me to the vegan lifestyle, which also helped. Some people treat food like entertainment, but food is fuel. I eat for energy. Research says veganism helps with inflammation. I've never felt better. I used to be fatigued down the stretch, but now I feel fresh enough for another 18 after the tournament is over.
By September 2021 I was at Korn Ferry Q school. I made it through, had three runner-up finishes in 2022 and got my PGA Tour card for 2023. Then a month into the season, I had a shot at winning in Bermuda. It didn't go my way, but that was my first time holding a lead going to the back nine of a tournament in a very long time.
I want to keep doing what I'm doing to feel fresh each week and soak in every experience because the PGA Tour is a pretty great place to play. It isn't as bad as a lot of guys have made it out to be recently. I've seen what life outside of professional golf is. Being on the PGA Tour? Trust me, it's pretty damn awesome.