The Loop
Josh Duhamel's trick for playing golf without upsetting Fergie
Josh Duhamel, the actor and model who's surprisingly approachable and engaging, was in Manhattan on Thursday night to celebrate Cinco de Mayo with Corona. Times Square's famous New Year's Eve ball was lit to resemble a wedge of lime, and Duhamel set off its drop, triggering the first time the ball has ever dropped outside of NYE.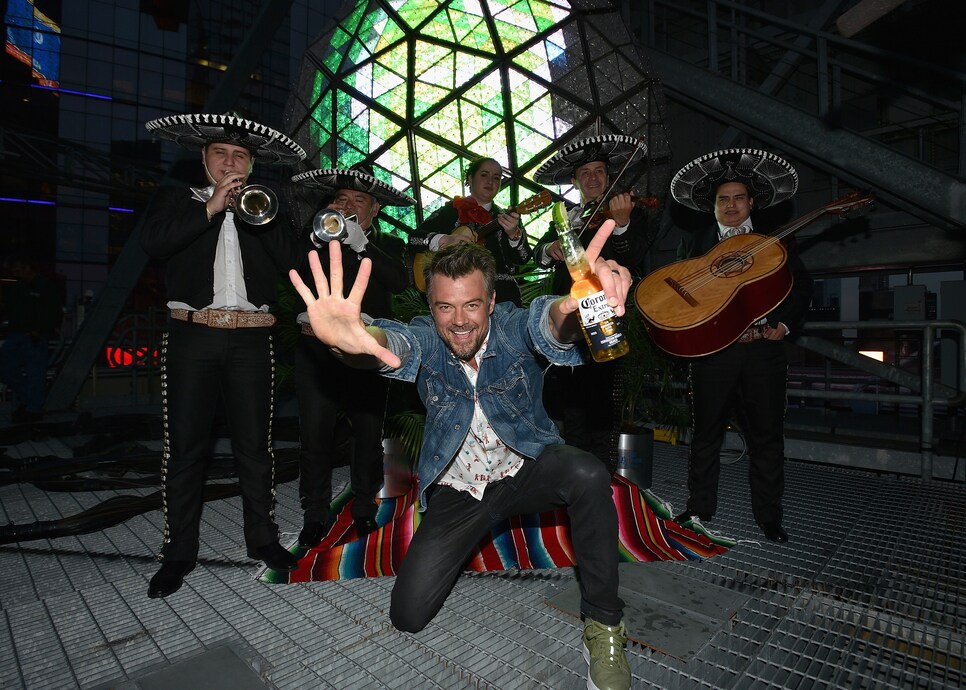 When I grabbed Duhamel in between his lime-ball duties, the 7-handicapper couldn't seem more pleased that I wanted to chat about golf.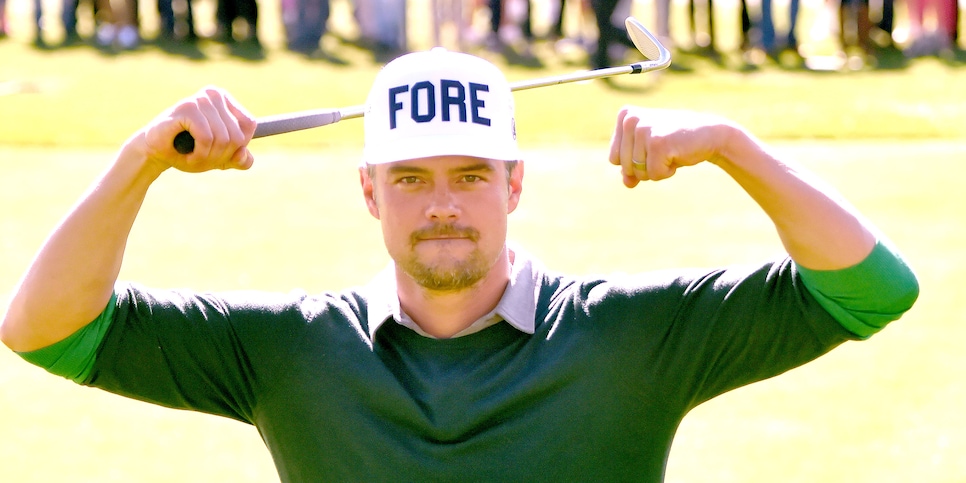 Here are five takeaways about Duhamel's approach to golf that might help you:
1. Your on-course style doesn't have to differ from what you love to wear off the course. Duhamel, who's a fan of G/FORE hats, gloves and shoes, values comfort above everything else. "I want to look like myself on the course. I love that companies are making high-tops and Jordans and joggers for golf. It doesn't feel so stuffy to me. My approach to golf in general is, I don't want to feel stuffy. I like to go to places where I don't feel like I'm being judged, and part of that is the way I have to dress."
2. It's basically impossible to consistently spend five or six hours playing golf. An 18-hole round bookended by a warm-up session and a round of drinks can easily take six hours. If you're a husband and a father, good luck finding a wife who's okay with that. That's why Duhamel loves playing nine holes. "My wife [Fergie] is fine with me playing golf. She actually probably likes getting me out of the house. She's never once gotten annoyed at me for playing golf, probably because I'm a nine-hole golfer. I think nine holes is perfect, you get out there and come back quick. When my 3-year-old is old enough to start playing with me, I'll get out there even more."
4. Fun golfers are the best golfers to play with. When I asked Duhamel who his favorite playing partners in Hollywood are, he quickly said that Oliver Hudson and Sam Jackson are a lot of fun to play with. And fun is the key word. Duhamel values a golfer who laughs and goes with the flow over anyone who knocks down flagsticks.
5. All of us MUST play Cypress at some point in our lives. "Cypress is magic. The walk from 14 green to 15 tee is insane, it feels like unicorns should be walking through the woods. Those old Cypress trees...it's beautifully haunting."