Jordan Spieth's touching yearbook tribute to his family, notably to sister Ellie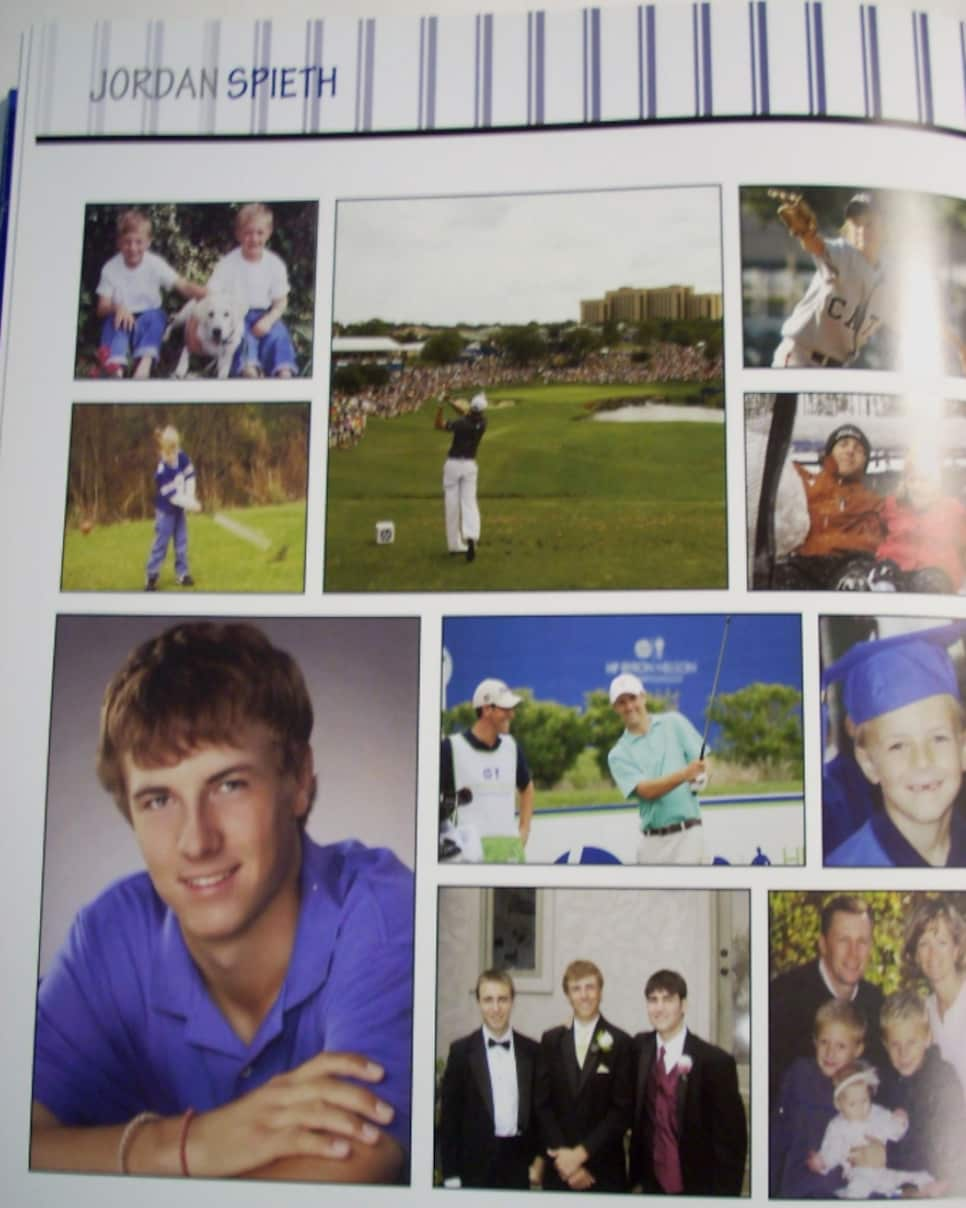 Notwithstanding the fact no one is likely to pay nearly $300 for it simply because it includes Spieth, the yearbook does contain this heartfelt tribute he wrote to his family, notably to his special needs sister Ellie, which we have bold-faced:
Mom, thanks for everything you have done for me at Jesuit, especially telling me every night to go back and do my homework. I always told you I hated when you did that but the truth is I needed it. Dad, thank you for all your support and guidance with not only my golf, but also handling pretty much every situation I have ever been presented with. I know we had ups and downs, but I am blessed to have y'all as my parents and I love you so much. Steven, keep doing what you are doing. I love you, bro. Ellie, I know every day presents its fair share of struggles, but the fight that you show everyday inspires everyone who knows you. Spending each Wednesday with you this year has been a blessing and I love you. The Jesuit golf team and Coach Marino, I'll never forget the practices, putt putt games, and trips (esp. California) that have created friendships for life. Blaine, you've been a great friend since we met in biology freshman year, and I'm looking forward to Austin. To Jesuit, it has been the best 4 years of my life and there is no other place I would have rather spent it.