The Loop
Jordan Spieth's 'response to crisis' potentially more impressive than second Masters win?
Stories of interest you might have missed…
Jordan Spieth's crisis management in the wake of two-hole disaster at the end of his round on Saturday might be more impressive than should he actually win a second straight Masters on Sunday, Washington Post columnist Thomas Boswell writes. "The candor and instant in-depth analysis with which the 22-year-old faced his situation afterward went far beyond the usual definition of abnormal maturity. Spieth disassembled a brutal experience, which was only minutes old, evaluated its component parts, freely admitted that he might just have blown the Masters and then began the process of, he hopes, overcoming his blunders, forgiving himself his mental mistakes and fixing several parts of his game that are driving him crazy. Some people, like me, may end up more impressed with his response to crisis than whether, amidst the fog of final-round major tournament golf, he actually pulls out his second straight green jacket."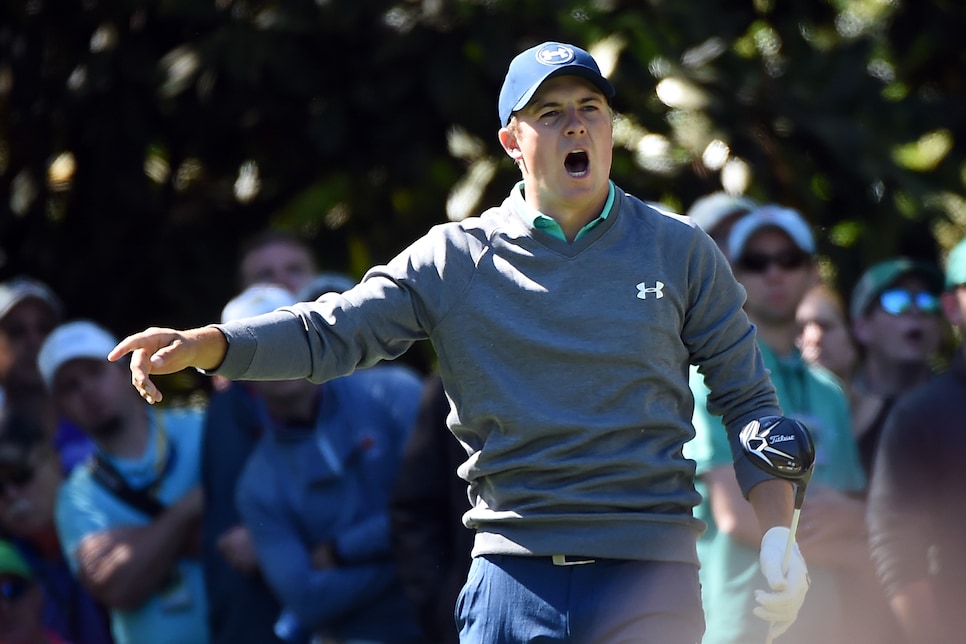 "Martin Blackman, head of player development for the United States Tennis Association, made his inaugural visit to the Masters on Saturday. His first impression: 'It's their Wimbledon.'…But Blackman is hardly an outlier. Those who have made it to both the Masters and Wimbledon are often struck by the common ground, which extends far beyond the grass. 'I go to Wimbledon most every year, because it's so much like Augusta,' Jack Nicklaus, the 18-time major champion, said this week. 'It's just a real class, high-quality, run-properly event,'" Christopher Clarey of the New York Times writes in this story on the similarities between the events.
Finding romance at Augusta National? Doug Stutsman of the Augusta Chronicle documents it, notably the 53 years that Oggie and Mary Murphy Tabb have been together since that fateful day in 1963, along the 13th fairway at Augusta National. "The two haven't forgotten where it all began, as a painting of the 13th green hangs above their fireplace in Marietta, Ga. Mary also saved her 1963 tournament badge as a reminder of what she calls 'the week that changed my life."