The Loop
Jordan Spieth's off-course earning potential 'is tremendous'
Jordan Spieth added AT&T to his endorsement portfolio last week and has the potential to join the small group of golfers earning upwards of $10 million a year off the course, according to one expert in the field.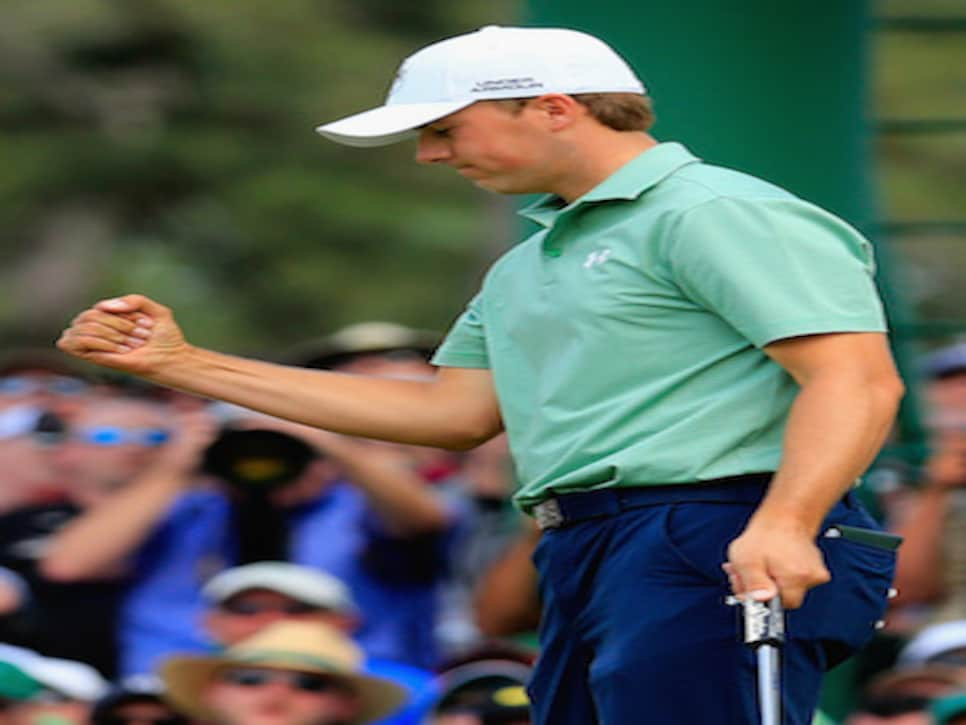 "Timing in the endorsement world is second only to performance," Bob Williams, CEO and COO of Burns Entertainment and Sports Marketing, said. "Jordan needs to win golf tournaments over an extended period of time to increase the number of endorsements and the dollar amounts for each deal. But if he's able to do that, the timing is such, you have an injured Tiger Woods who looks to some to be on the backside of his career, and Phil Mickelson in his early 40s and looking at a short-term future of world-class golf.
"Right now both Tiger and Phil are question marks this year and that leaves the door open to younger talented players like Jordan to take advantage of the timing. The Ryder Cup could help Jordan tremendously. But his marketing potential is tremendous."
Spieth, still only 20, already is among golf's most popular players as a result of his uncommon maturity combined with talent that has him ninth in the World Ranking. He earned an estimated $4.5 million off the course in 2013, according to the Golf Digest 50, Ron Sirak's annual survey of the game's 50 top earners, counting on and off-course income. Spieth, who represents Under Armour, Rolex, NetJets, Titleist and now AT&T, ranked 18th overall ($9,169,820).
"He's a corporate spokesperson's dream," Spieth's agent, Jay Danzi of Lagardere Unlimited, said. "He's got a presence about him. He's a great public speaker. He can go into a room and sit with a CEO who's three times his age or sit in a media scrum for 25 minutes and handle everything with presence, poise and maturity. He can go play a pro-am with a bunch of 60-year-olds and connect, but he also can go talk to kids about texting and driving and reach a much younger demographic. We say 'no' a lot. We could have 40 deals if we wanted to."
Had Spieth won the Masters last month (he tied for second), or should he win the U.S. Open next month, $10 million a year is in play, Williams said. "To go from $10 million, it's going to take multiple majors."
Or not. Consider that Sergio Garcia earned an estimated $10 million off the course in 2013. Garcia has never won a major, nor does he have what seems to be the universal appeal that Spieth has.
"We expect (Jordan) to be a great ambassador for our brand," Mark Wright, vice president media services and sponsorships for AT&T, told the Dallas Morning News last week. "He's a terrific young man and a tremendous golfer with unlimited potential."