The Loop
Under Armour debuts Jordan Spieth's new shoe, "Spieth One"
Jordan Spieth turned in an impressive 2017 debut in Hawaii, posting a T-3 at the SBS Tournament of Champions and a solo third at the Sony Open. Though the two-time major winner is taking a few weeks off from competitive play, he'll still make waves this week thanks to the release of his new Under Armour shoe, the "Spieth One." This marks the first time the UA brand has released a signature golf shoe.
The 23-year-old is starting a four-city global tour on Jan. 17 in Tokyo to promote the release. Other stops include Seoul, Los Angeles and Mexico City.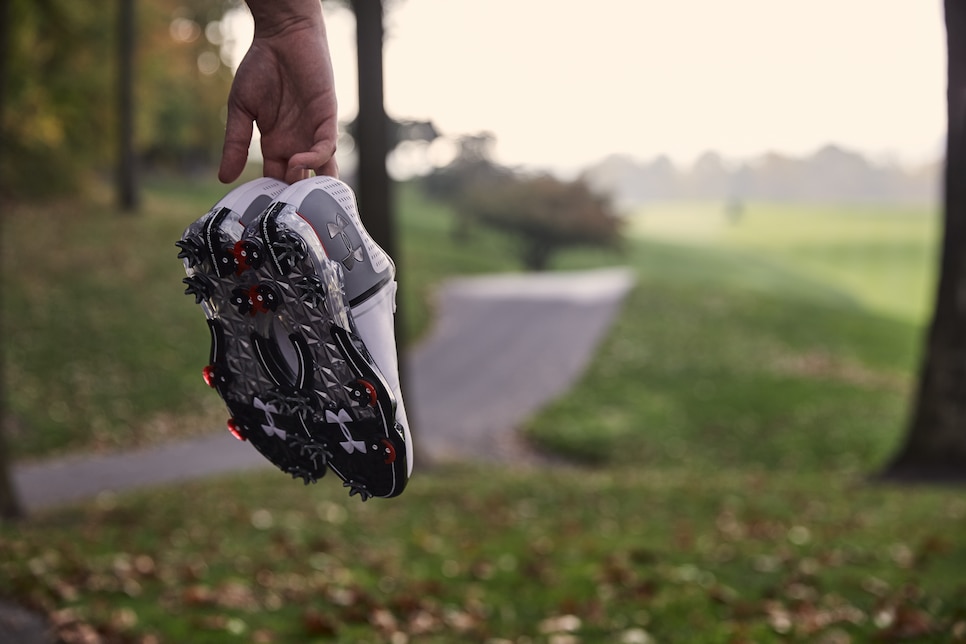 "I'm really excited about Under Armour's commitment to allowing me to kind of help make this with them and to spread it around the world," Spieth said at the Sony Open.
Some of the shoe's technical details include a waterproof upper, that is also breathable. The value of this is that it'll keep the rain out, but if your feet are sweaty, that moisture won't stay trapped in the shoe. The upper also has one seam. This means that there are fewer layers, making the shoe lighter.
The forefoot of the outsole is more flexible, while the heel is more secure. This combination provides your foot with a combination of stability and freedom – so your foot can move how it naturally wants to, yet will still be held steady enough to maintain solid contact with the ground.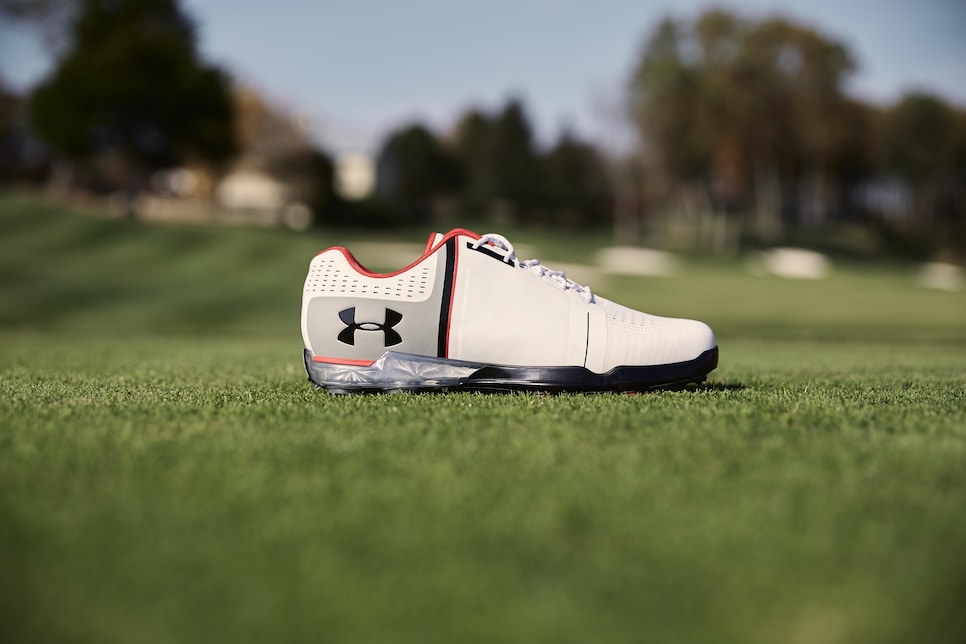 The Baltimore brand is making the Spieth One available for purchase on March 1 on its website and at select brand houses. Spieth's next PGA Tour appearance is expected to be at the Waste Management Phoenix Open in February.