The Loop
Jordan Spieth's Masters collapse did not spell doom for Under Armour after all
A headline at MarketWatch the day after the Masters linked Jordan Spieth's collapse to a sharp drop in Under Armour's stock price.
"Under Armour stock sinks after Spieth loss, Morgan Stanley downbeat outlook," the headline read.
The stock fell 5.2 percent on Monday, April 11, and closed at $41.46.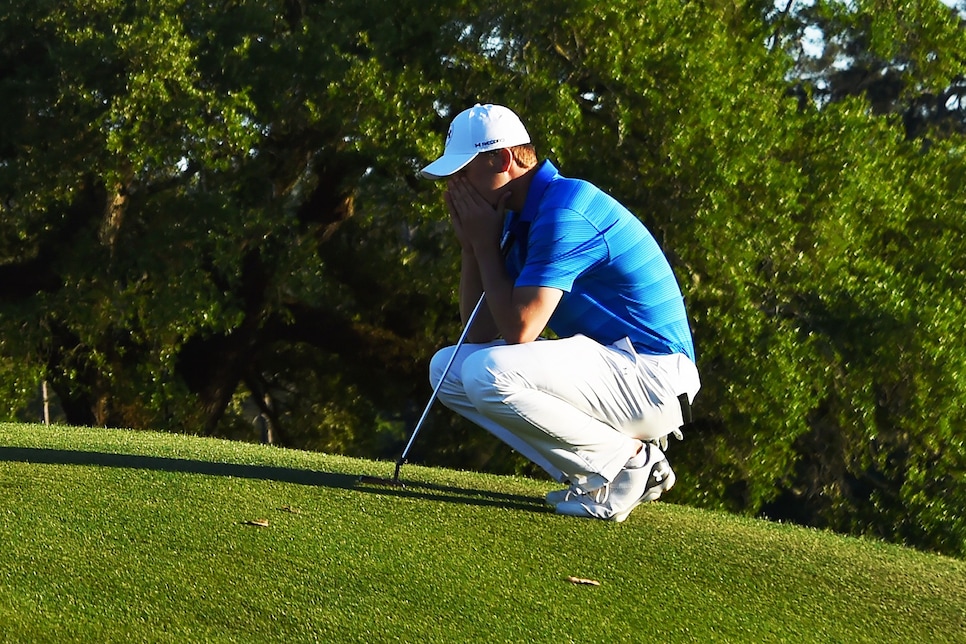 It seemed a stretch that a bad nine holes at an inopportune time would adversely affect the stock price of a company for which golf is only a minor part.
Well, Under Armour released its first-quarter results on Thursday and reported net revenues of $1.05 billion for the quarter, a 30 percent increase over a year ago.
CEO Kevin Plank, in a news release, cited, "the remarkable success of the Stephen Curry signature basketball line, as well as the exciting launches of our first smart running shoe and our new line of Jordan Spieth inspired golf shoes."
Under Armour stock on Thursday closed at $46.93, up $2.98 on the day, a 6.78 percent increase, on the positive quarterly result and outlook.
Now if Spieth himself rebounds as quickly as the stock price.