News
Jordan Spieth's green jacket doesn't fit for a very simple reason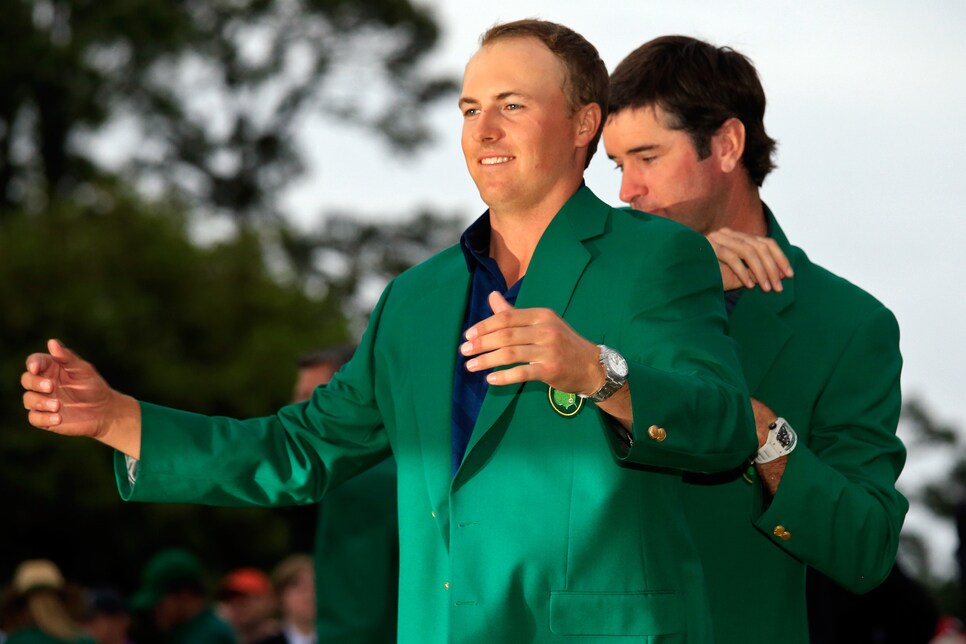 The green jacket is the most sought-after attire in sports. And yet, owning that magnificent garb doesn't prevent its wearers from committing a fashion faux pas. Just ask Jordan Spieth.
Speaking with the Associated Press' Doug Ferguson, the three-time major winner admitted he doesn't know his jacket size. An issue that reared its head following his 2015 Masters triumph.
"I never got it tailored, so it's huge," Spieth said to Ferguson. "I never trusted anybody, never wanted anyone to go do it. I didn't give them my size originally. I wore the one off the green that day, and I never gave it back to them to tailor or anything."
As Ferguson notes, Spieth doesn't know because, well, he doesn't own many jackets. For this year's Presidents Cup, Spieth had to go to Justin Thomas' Polo account to get a proper ensemble for the event.
In Spieth's defense, not many 24-year-olds know their jacket size. Conversely, given his sterling track record at Augusta National, he should probably get a fitting session on the calendar.