The Loop
Jordan Spieth's caddie was surprised to learn he wasn't invited to the Champions Dinner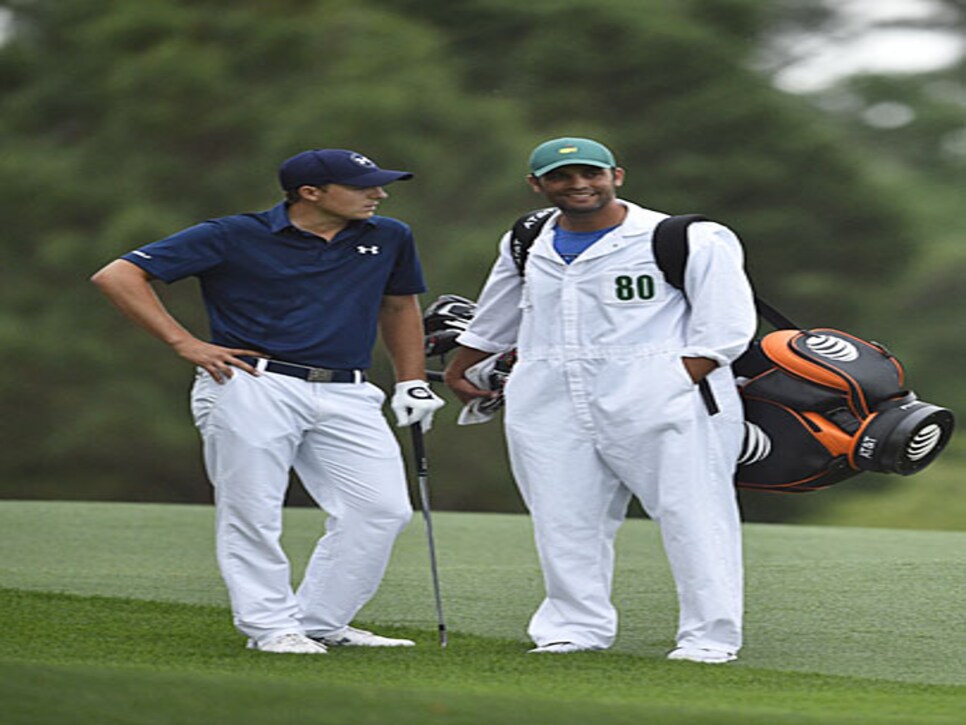 AUGUSTA, Ga. -- The partnership between Jordan Spieth and his caddie Michael Greller is one of the most equitable player-looper arrangements in the game. Hence Spieth's tendency to use the word "we" when discussing a shot -- good or bad -- during a tournament.
Few caddies are afforded such status by their players, and Greller thought it extended to one of the most hallowed traditions in the game.
In the dizzying aftermath to Spieth's breakthrough win last year at Augusta National, the player and caddie were discussing the annual Champions Dinner Spieth would be hosting Tuesday. Both were excited -- in part, it turns out, because both thought they were going.
"At first I think he thought that he was going to be able to be there" Spieth said Tuesday. "So he was, I think, a bit surprised when, I think it was (agent Jay Danzi) who told him, 'No, Michael, nobody goes.'"
Spieth said Greller was crestfallen when he learned he wouldn't be in attendance, but as he prepared for Tuesday night's dinner -- Texas barbecue is his fare of choice -- he knew he'd have to fill his caddie in on Wednesday.
"I was like, yeah, probably, Michael, it will be awesome," Spieth said. "So I'm sure he'll be asking me tomorrow about it. Yeah, it's going to be a very, very fun experience. "