The Loop
Jordan Spieth's Bubba Watson story shows why Watson deserves a Ryder Cup spot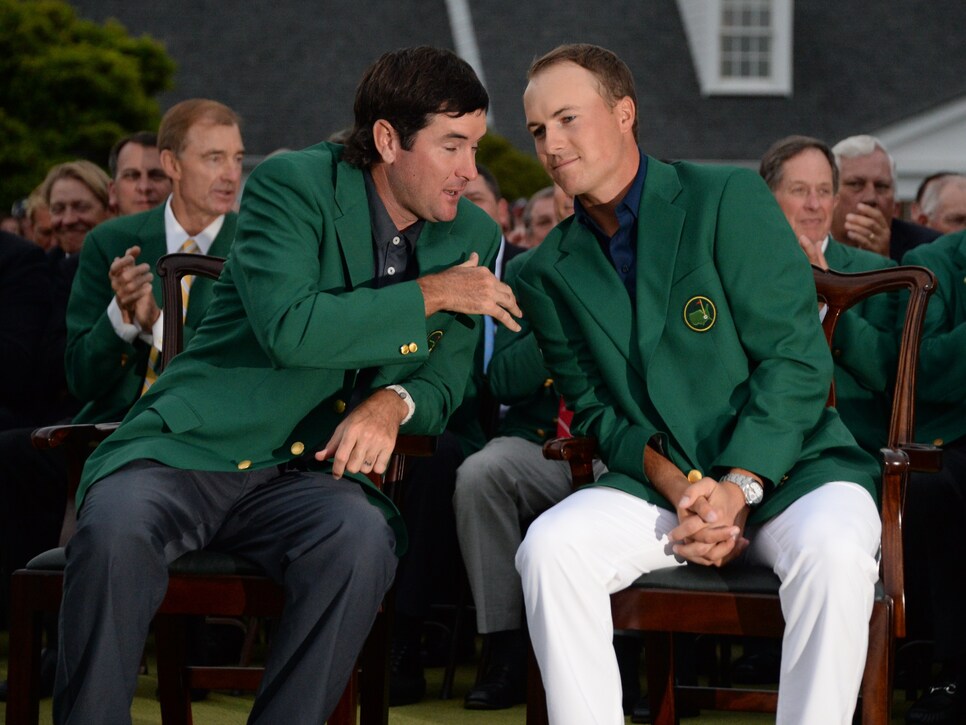 EAST LAKE, Ga. -- With one American Ryder Cup roster selection up for grabs, media and fans are speculating which player is worthy of the final captain's pick. One of the candidates, Bubba Watson, has become a lightning rod of sorts for this last spot. Because of recent play -- Watson has failed to post a top-10 finish since the first week of March -- some believe Bubba will undeservedly make the team because of his brand and popularity.
Yet Watson, who played a practice round at Hazeltine with the U.S. team on Monday, has three Ryder Cup appearances under his belt and did represent the red, white and blue at the Olympics this summer. Combined with his long-ball prowess and shot-making creativity, the two-time Masters winner certainly has the attributes.
But, according to fellow green jacket owner Jordan Spieth, it's something else that makes Watson a formidable team player.
In the aforementioned practice at Hazeltine, Spieth and Watson were engaged in a game of "Wolf." For those unfamiliar with the contest, players take turns teeing off last, with the final player assuming the "wolf" responsibility. After the tee shot of each player, the wolf either takes or passes on a player for his team. The wolf also has the option to play the hole as a "lone wolf," believing his score can beat the best ball of the others. And, once going solo, the wolf has to howl at the moon. (I highly recommend doing this on the first tee of your country club this weekend.)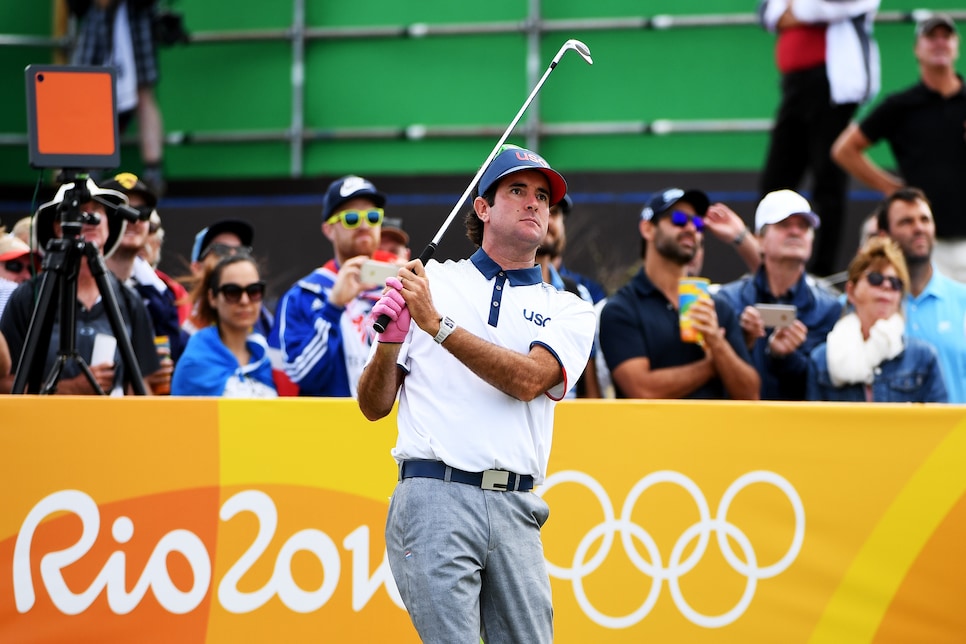 Keeping those parameters in mind, let Spieth, who spoke to the media at East Lake on Tuesday, guide you throw the story
"We played a wolf game and on 18, he drove it down the fairway, and he went lone. He didn't pick anybody. And he hit it up there, and three guys -- I was the only one who wasn't inside his putt for birdie. Three other guys were (Brooks Koepka, Daniel Berger, Justin Thomas). So he was at an extreme disadvantage, and he banged it in the back of the hole, won the hole. The next three missed, and he took home the money.
"He was screaming about it on the 18th green, you know. He made the putt that -- so he was in great spirits. We had a great time. I just told him, when I saw him today, 'Man, yesterday was a lot of fun.' You don't get to play those types of games that you play at home with the best players in the world. I mean, you play like little matches here and there, but you don't get to play like a wolf game or something like that. I love that."
Bubba Watson, beating Spieth, Koepka, Thomas and Berger on the 18th hole and crying into the heavens. If that doesn't earn a Ryder Cup spot, I don't know what will.