The Loop
'Jordan Spieth's biggest concern at 21 is that he's losing some hair'
Jordan Spieth's poise and maturity and Masters victory belie the fact that, at 21, he basically is still a kid, a point eloquently made by two Golf Channel analysts on Sunday night.
Frank Nobilo: "We started this eight days ago with the Drive, Chip and Putt. The only difference between that and the kids there and Jordan Spieth were just a few iron shots in between, really. He had the same spirit. Golf's fun. The kids made it look like fun."
Brandel Chamblee: "You know, the graduating class of 2015 at the University of Texas walks May 23rd. At a time when Jordan Spieth's peers are trying to figure out what they're going to do with their lives, where they're going to go, whether they're going to get a job, Jordan Spieth's path is crystal clear. A wire-to-wire winner in a major championship at the age of 21, with one exception, is unprecedented in the history of golf. Walter Hagen in 1914 led wire to wire in the U.S. Open and that's it. Not Jack, not Tiger, not Rory, It's going to be fun to watch Jordan Spieth over the next couple of decades."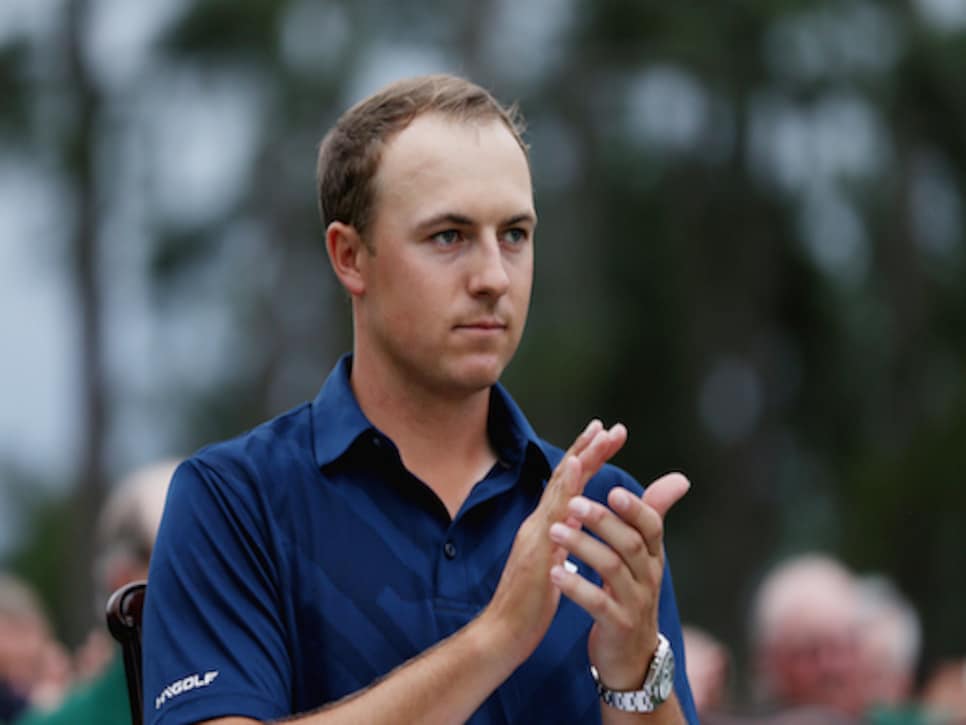 Then there was CBS' Nick Faldo, reminding us that, not unlike those with whom Spieth would have graduated had he not left school to play professional golf, he has issues.
"His biggest concern at 21 is that he's losing some hair," Faldo said.