The Loop
Jordan Spieth's 66 moves him into second at Tour Championship, three behind Henrik Stenson
One can argue the merits of the FedEx Cup playoffs, but they do serve to winnow the field for the Tour Championship to a number that virtually assures the kind of leaderboard that even a major championship would envy.
The top 10 represents more than a third of the field of 28, but it is one enticing enough to warrant more than a peak on a college football Saturday and an NFL Sunday.
The leader, as he was after an opening-round of 63, is Henrik Stenson, but Jordan Spieth made a move on Friday that landed him in second place, three shots behind leader Henrik Stenson.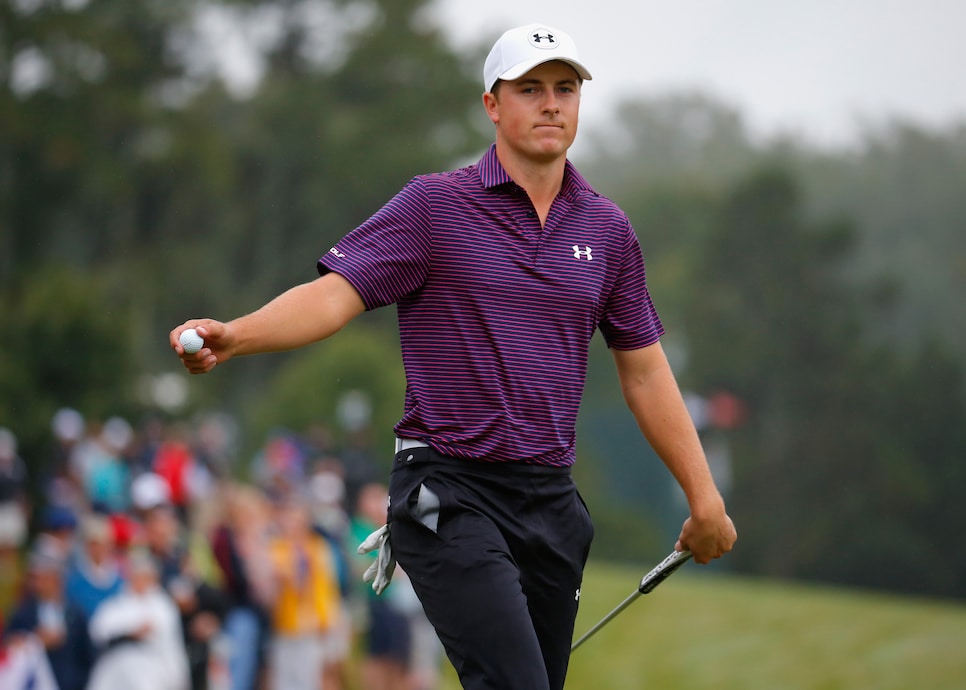 Those in pursuit include Paul Casey third, Zach Johnson fourth, Rory McIlroy tied for fifth, Justin Rose seventh, Rickie Fowler eighth and Jason Day ninth.
A wet day on Friday did not yield the kind of scores that made East Lake look easy on Thursday. Spieth, looking to emphatically close out a player-of-the-year campaign, posted the low score of the day, a bogey-free four-under par 66.
Spieth's scorecard was clean, but his short game erased messes made from his missing nine greens. "My wedge really made up for a lot of stuff today," he said. He also needed only 23 putts.
The best shot he hit was a 9-iron to three feet at the eighth hole, where he made the first of consecutive birdies to close the outward nine.
"Nice 9-iron. It was all over the pin the whole time," he said. "One of the few really well-struck iron shots I hit."
Stenson, meanwhile, played well enough well enough in difficult conditions to maintain the three-stroke lead he had after the first round. He shot a two-under par 68 and has positioned himself for another run at his first victory in 2015.
If it weren't for Day, Stenson would be the player garnering the most playoff attention; he has finished second, second and T-10 in the first three events.