SPIETH WRIST UPDATE
Jordan Spieth: Wrist not 'massively concerning' as long as he listens to it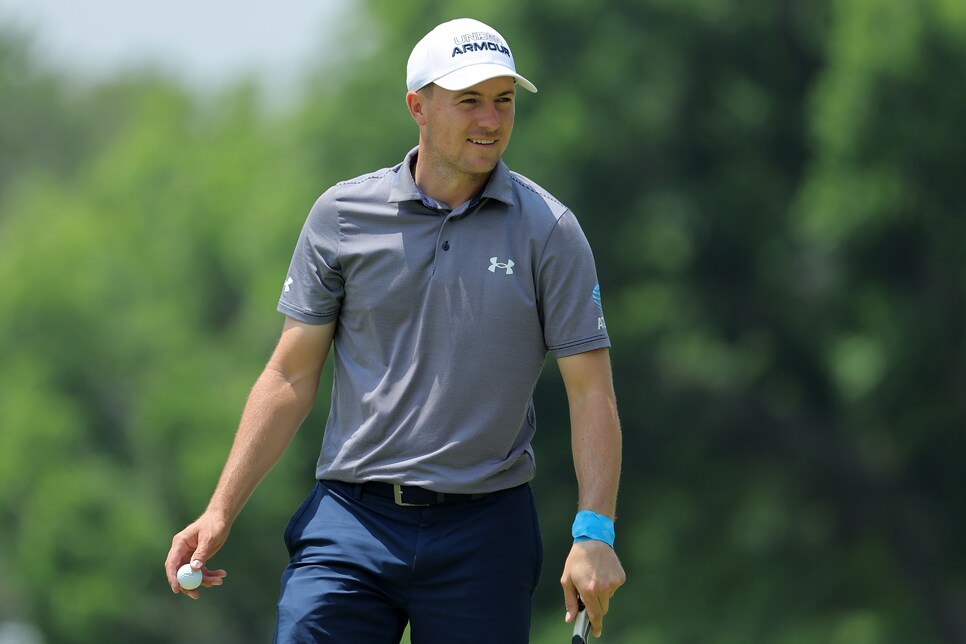 Jordan Spieth provided an in-depth update on his injured left wrist Wednesday, the day before he's set to play in the Charles Schwab Challenge at Colonial.
The World No. 11 said that he was simply playing with son Sammy a few weeks ago when something "popped and jammed" in his wrist. He immediately knew there was a problem, quickly consulted with doctors and got an MRI the next morning.
The diagnosis? A moderate grade tendon sheath tear, according to Spieth, who admitted that he felt like a 12-year-old hearing so many big words thrown at him that he did not understand.
"It can be pretty significant and it can be very insignificant," Spieth said the physicians told him.
The 2016 Colonial champion says that he's done everything you can imagine for therapy—manual therapy, ice treatments, laser treatments and various stimulation methods. Advil is the only thing he's ever taken to manage discomfort. Tuesday at Colonial he only had his wrist taped, he was not wearing KT tape.
Spieth will try to play up and through the U.S. Open next month in Los Angeles, then will take a few weeks off to rest before heading to Europe for the Scottish Open and Open Championship. If at any point between now and then he feels more pain, he knows enough to instantly stop playing golf.
"There's some damage there, but not enough to be massively concerning as long as I'm listening to it," Spieth said.
"Again, I just keep on staying in touch with specialists. They would err on the side of caution, and if they're pretty comfortable and I feel good about it, then I say why not play?
"I think I'm on par with following the docs I've talked to, and it's kind of a week-to-week thing because it's something that can get worse