The Loop
Jordan Spieth wins Down Under, a Tiger Woods "Space Jam" that never was & Caroline Wozniacki's (possible) response to Rory McIlroy
Welcome to another edition of The Grind, where we're still trying to figure out if David Blaine is human or not. Seriously, did you see his latest primetime special? The one where he read Margot Robbie's mind, freaked out Stephen Curry by regurgitating frogs and caught a bullet in his mouth? And if that's not enough to make you question Blaine's mystical makeup, the guy can stick an ice pick through his hand without bleeding for crying out loud!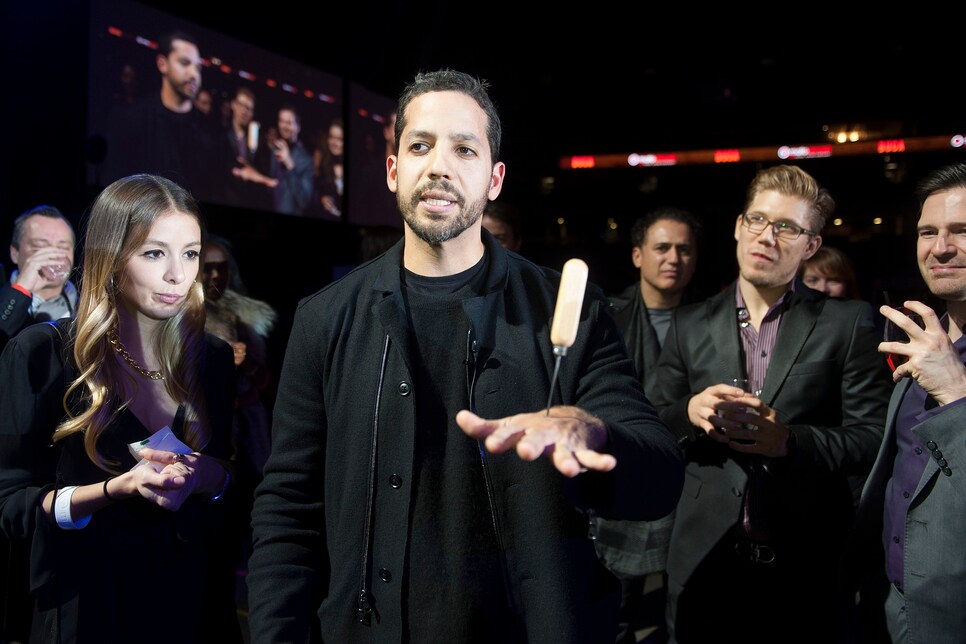 It got us wondering what kind of magic David could bring to golf. Could he make his golf ball go into the cup at will from anywhere on the green? Definitely. Could he make that slow foursome in front of you disappear? Probably. Could he grant Sergio Garcia that elusive major championship? OK, let's not get too crazy. David, maybe you could work a couple golf tricks into your repertoire for your next special? In the meantime, here's what's actually happening in the game that has our attention.
Mackenzie Hughes: Not even a Monday finish or a playoff against another foursome of golfers could keep Hughes from becoming the first rookie to pick up a wire-to-wire win on the PGA Tour since 1996. Hughes flashed an incredible short game, including rolling in the winning putt from off the green on the third playoff hole. And he pronounced "about" as "aboot" in his post-victory Golf Channel interview, so we know he's really Canadian.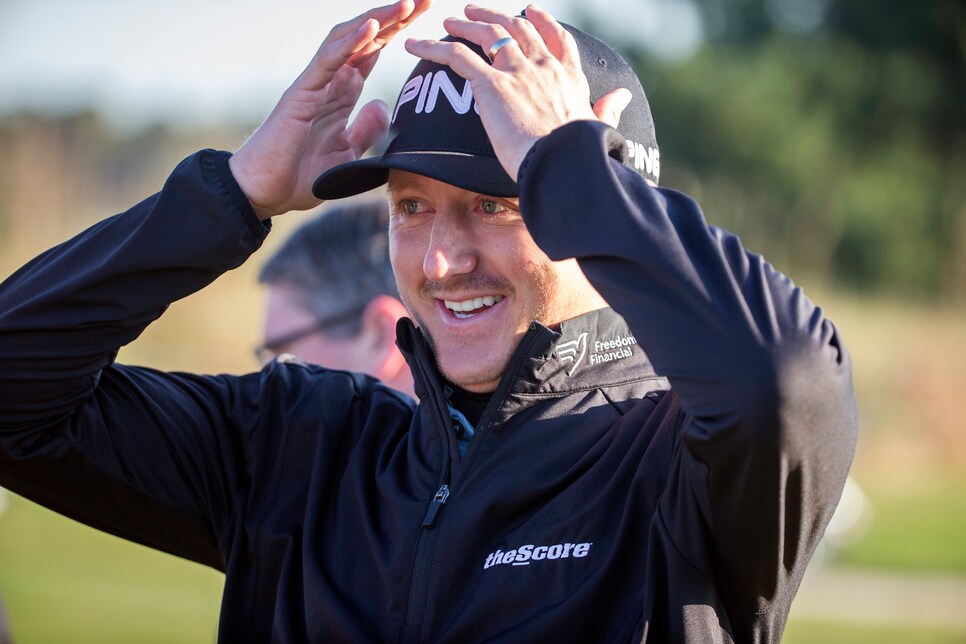 The Spieths: It's saying something about a family's athletic talent when Jordan's victory at the Australian Open might not have been the leading topic at the dinner table on Monday night. Eight days after nearly pulling off the Ivy League's third triple-double, Steven Spieth, a senior at Brown University, took home the league's Player of the Week award for averaging 22.3 points in three games. If the Spieths have a backyard Thanksgiving football game, our money is on Steven.
Charley Hull/Ariya Jutanugarn: Hull picked a great time to get her first LPGA win, claiming the season-ending CME Group Tour Championship. And Jutanugarn did enough to hold off Lydia Ko for Rolex Player of the Year and the season-long points race that comes with a $1 million bonus. And both players are 20. There's a lot more where that came from.
Matthew Fitzpatrick/Henrik Stenson: Another combo winner, this time on the European Tour as Fitzpatrick won the DP World Tour Championship, but Stenson claimed the Race To Dubai for a second time.
Fitzpatrick, 22, finished off a career year. Stenson, 40, also finished off a career year. Golf.
Billy Horschel's Monday: As if it wasn't bad enough that Horschel had to wake up thinking about this painful miss from short range:
Horschel then had to return to normal Monday activities instead of continuing a playoff at Sea Island. And apparently, those normal Monday activities included a trip to the dentist. To get his wisdom teeth pulled.
Rough. It's almost like he punished himself.
Last-minute snubs: Team Europe drama alert! Lee Westwood was all set to fly to Melbourne this week (he even purchased his own tickets and cleared his schedule) after being picked by Danny Willett to play as a team at the World Cup of Golf. But when Willett pulled out the week before with a bad back, the honor of being England's team captain went to the country's next highest-ranked player (Justin Rose, who passed) and then Chris Wood, who then picked buddy Andy Sullivan instead. "Frustrated would be one word you could use to describe how I feel about it," Westwood said afterward. We feel you, Lee.
"Space Jam 2": No, not the one rumored to be in the works with LeBron James, but the one that never happened starring Tiger Woods. If "Space Jam" director Joe Pytka and other producers passed on a script involving Tiger like he said they did, it must have been really, really bad. Like "Caddyshack 2" bad. This holiday, we should probably all be thankful this movie never happened.
The PGA Tour is on a break for Thanksgiving. Either that, or it's taking some time off to allow all players a fair chance to take advantage of Black Friday sales. There is, however, the Handa World Cup of Golf in Melbourne, and Lee Westwood is really looking forward to playing in it. Oh, right. Sorry, Lee.
Random tournament fact: Danny Lee is playing in Australia, and he pranked Rickie Fowler on the way to the event by putting a water bottle in his backpack on the airport security line at LAX. Sneaky.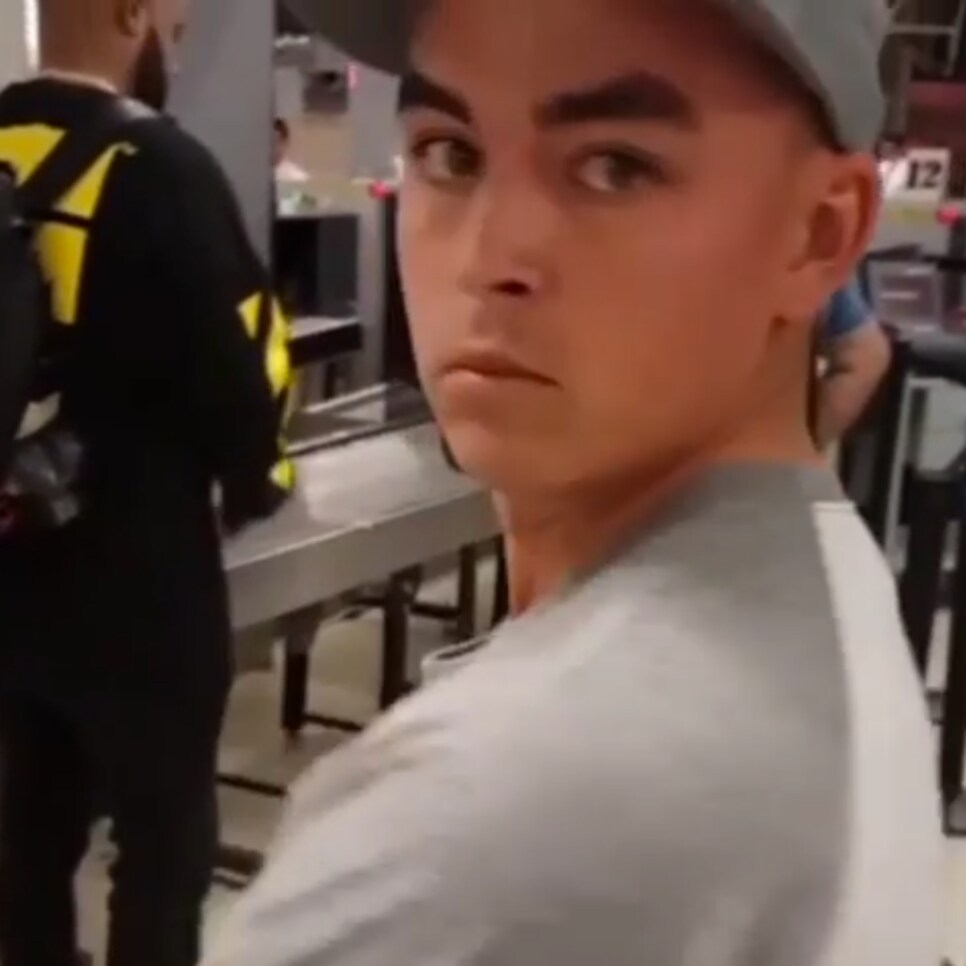 RANDOM PROP BETS OF THE WEEK
-- Lee Westwood will still attend the World Cup of Golf as a fan: 1 MILLION-to-1 odds
-- Jordan Spieth will attend a Brown basketball game this fall to root on his brother and scream at referees: Even odds
-- Rickie Fowler will get Danny Lee back at some point: LOCK
There was a lot of good golf last week, but the most impressive accomplishment was the European Tour's group (emphasis on group) effort in pulling off its own Mannequin Challenge. I thought the Mannequin Challenge was dead, but this was remarkable.
OK, but now the Mannequin Challenge is over for good. The European Tour won. Please stop, everyone.
The interview of the year involves Rory McIlroy and a "cheeky" kid named Billy. He might only be 9, but Billy is wise beyond his years in the art of instigating. Listen to him prod Rory on a variety of subjects from Tiger Woods to Donald Trump to his ex-fiancee, Caroline Wozniacki (Rory admits he doesn't follow women's tennis anymore). Our highest recommendation:
America has "Billy on the Street," but the European Tour has "Billy on the high chair." To McIlroy's credit, he handled the sit-down well. Even when Billy presented him with a box of socks, "In case he gets cold feet again."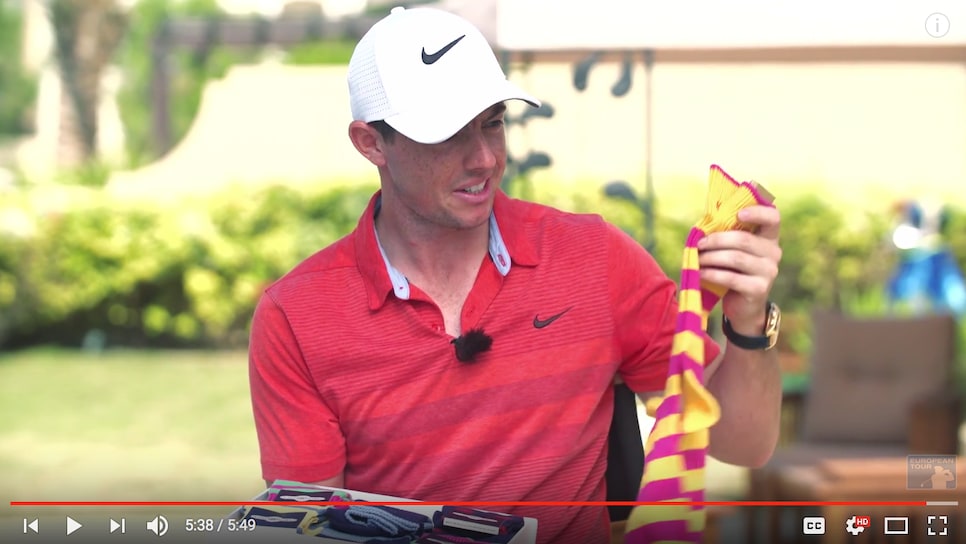 Caroline Wozniacki posted this the day after Rory's interview with Billy was released:
Is it possible that the photo of the week was a response to the video of the week? Hmm…
"We might do a couple more excursions now. Maybe she'll get a couple more massages, because I probably put her through some stress this weekend." -- Mackenzie Hughes on delaying his honeymoon to Thailand after getting married last month. I like how sensible this guy is. As someone who went on a honeymoon last year, I know just how much those excursions and massages cost.
THIS WEEK IN BELEN MOZO MAKING US FEEL BAD WITH HER TRAINING
This week, Belen made us feel bad about ourselves in person by showing off how hard she trains at Golf Digest's headquarters. Maybe I should go for a run (or three) this week. . .
THIS WEEK IN DUSTIN JOHNSON-PAULINA GRETZKY AUSTIN JOHNSON-SAMANTHA MADDOX PUBLIC DISPLAYS OF AFFECTION
Caddie WAGs also enjoy a break from golf this time of year.
Rocco Mediate says Tiger Woods once physically held him back from going after a heckler at the 1999 Phoenix Open. . . . Greg Norman facilitated a call between President-elect Donald Trump and Australia Prime Minister Malcolm Turnbull. The Shark might be his country's best sportsman and statesman. . . . Brooks Koepka won the Dunlop Phoenix in Japan by one. Is anyone else having trouble keeping up with all of these tournaments around the world? . . . And finally, if you're looking to mix it up in the beverage department for that Thanksgiving dinner with the in-laws, give one of these hard sodas a try.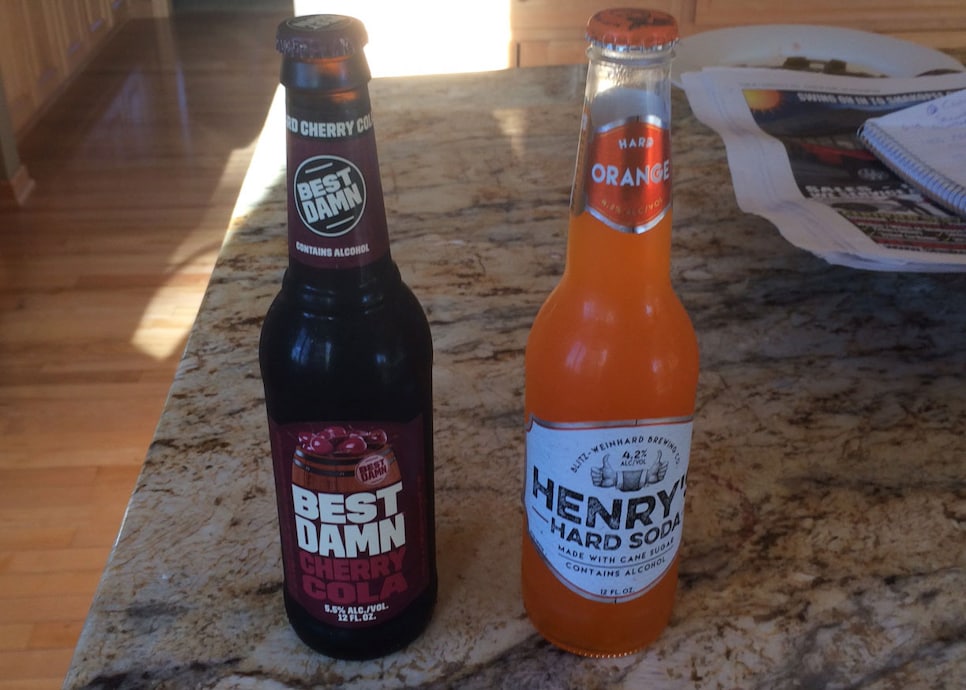 The cherry one, in particular, is dangerous. Enjoy, and have a safe/happy holiday.
RANDOM QUESTIONS TO PONDER
Who will win more in 2017: Lydia or Ariya?
Who will earn more in 2017: Tiger or Phil?
Does David Blaine know the answers already?