The Loop
Jordan Spieth wins Australian Open again, another harbinger of the year ahead?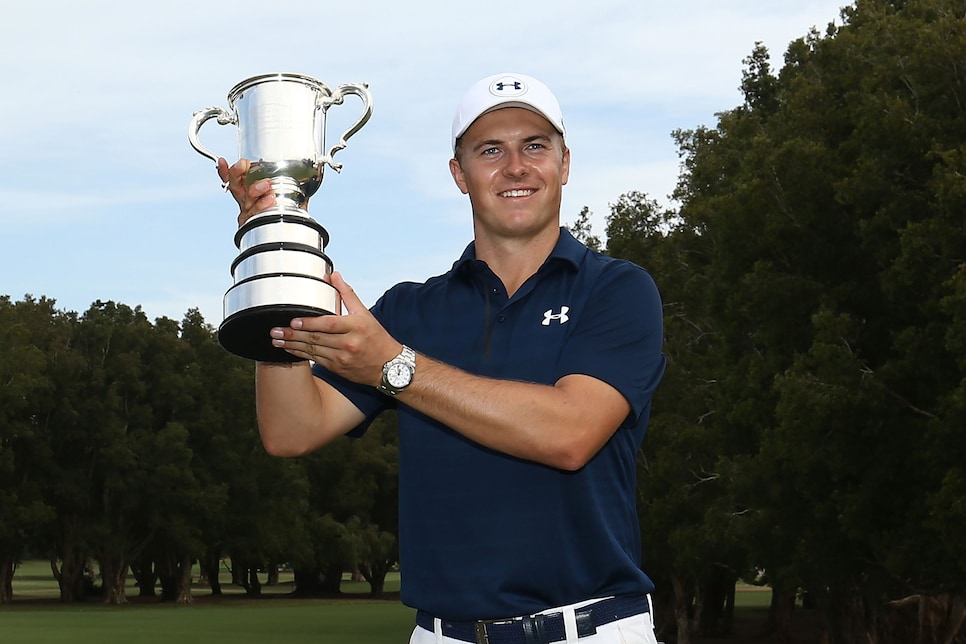 This was where it began for Jordan Spieth, Sydney, Australia, liftoff for his rapid ascent to the pinnacle of golf, an ideal platform from which to issue a timely reminder that he doesn't intend to surrender the stage.
Two years ago, Spieth, 16 months removed from his maiden victory in professional golf, went to Sydney and won the Australian Open. What followed was one of the great seasons in golf history.
This time, six months removed from his last win, now fifth in the World Ranking, he returned to Sydney and won the Australian Open for a second time with the kind of clutch performance on which his reputation was built.
Spieth beat two Australians, Cameron Smith and Ash Hall, on the first playoff hole, the par-4 18th at Royal Sydney Golf Club, with a tee shot down the middle, a 9-iron to 15 feet, and a holed birdie putt.
"I've been in a bit of a stall hitting the shots when they mattered," Speith said. "To hit those two shots in there right where I wanted to hit them and then to make the putt with it, is really big going forward and it's something I can draw on all next year."
There was a time, not long ago, when it might have been expected, but this was not one of those times, given how his round had been going. Spieth, who began the final round trailing Geoff Ogilvy by two, was four behind through eight holes.
Ogilvy, a former U.S. Open champion attempting to win his national championship for a second time, stumbled on the back nine and was done in by a bogey at 15 and a double bogey at 16.
Spieth, meanwhile, played his final seven holes in three under, and made birdie on 16 and two par saves, one with a long-range putt on 17, to get into the playoff. He followed up with a perfect playoff hole, including the tournament-winning putt.
"I knew he'd make that," Hall said.
A year ago at this event, Spieth finished tied for second behind winner Matt Jones when he was unable to hole a birdie putt to tie at 18. "I had a chance last year on 18 and didn't hit a great putt, and this time I had that same chance with a very similar putt in the playoff and capitalized," he said. "So I drew back a little on that and said, 'This is our time to close this one out.' "
Whether it's a harbinger, as his victory Down Under in 2014 was, who knows? But, as Spieth has demonstrated in the past, winning begets winning.