The Loop
Jordan Spieth 'was one of those kids that would stay and help clean up in the cafeteria'
Stories of interest you might have missed...
Would this surprise anyone about Jordan Spieth? "Jordan was always respectful to staff and students alike," Colette Corbin of Jesuit Dallas' Student Services Department said recalling Spieth in high school in this story in the Catholic Register. "He was one of those kids that would just stay and help clean up in the cafeteria if he saw that I was short on students helping. He was considerate of others' feelings and tried to include other students that might otherwise not be part of a group."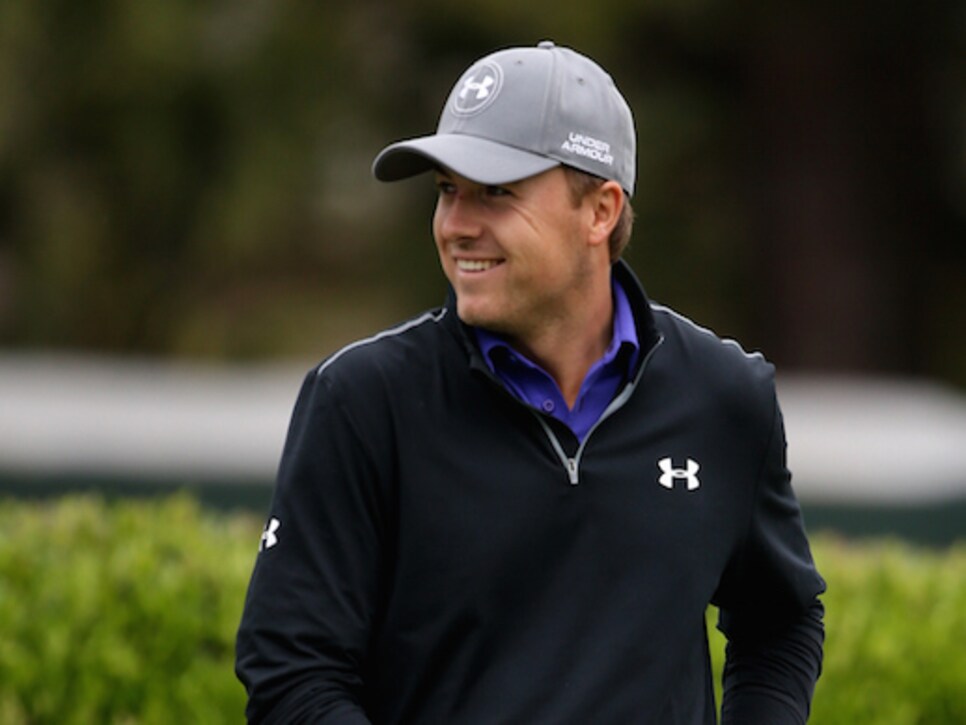 Spieth predictably did the right thing in the wake of his Masters victory by fulfilling his commitment to play in the RBC Heritage. It was duly noted by Island Packet columnist David Lauderdale. "The 21-year-old gave the tournament energy it hasn't seen in years. By simply living up to his commitment to play, he attracted the largest gallery that Henry Pratt has seen in almost 20 years of announcing the touring pros on the first tee."
Does a green jacket count for nothing? Not when it comes to friends and a master bedroom. Justin Thomas prevailed over Jordan Spieth by claiming the master bedroom in the rented home they shared at the RBC Heritage. "I was the first one there," Thomas said in this story by ESPN's Jason Sobel on the "mellow vibe" enjoyed by Spieth post-Masters. "There's no reason that he should get it, so I got in there. No problem at all."
It's probably not prudent to call San Francisco the epicenter of anything, given its history with earthquakes, but nonetheless it is the epicenter of golf over the next couple of weeks, as Ron Kroichick notes in the San Francisco Chronicle. "Barely more than a decade ago, the power brokers in golf hardly knew the Bay Area existed…The landscape has changed dramatically, as the next two-plus weeks vividly illustrate," he writes in advance of the Swinging Skirts LPGA Classic, the WGC-Cadillac Match Play Championship and the U.S. Amateur Four-ball Championship.