The Loop
Jordan Spieth was edged out in another big year-end sports award, but at least it was by another golfer (sort of)
It's hard to top the year Jordan Spieth had. But in terms of the yearly national sports awards, Spieth's 2015 is coming up just shy of top recognition.
The Associated Press named NBA MVP Stephen Curry the 2015 Male Athlete of the Year, an honor that has been given out since 1931. Serena Williams took home the women's award.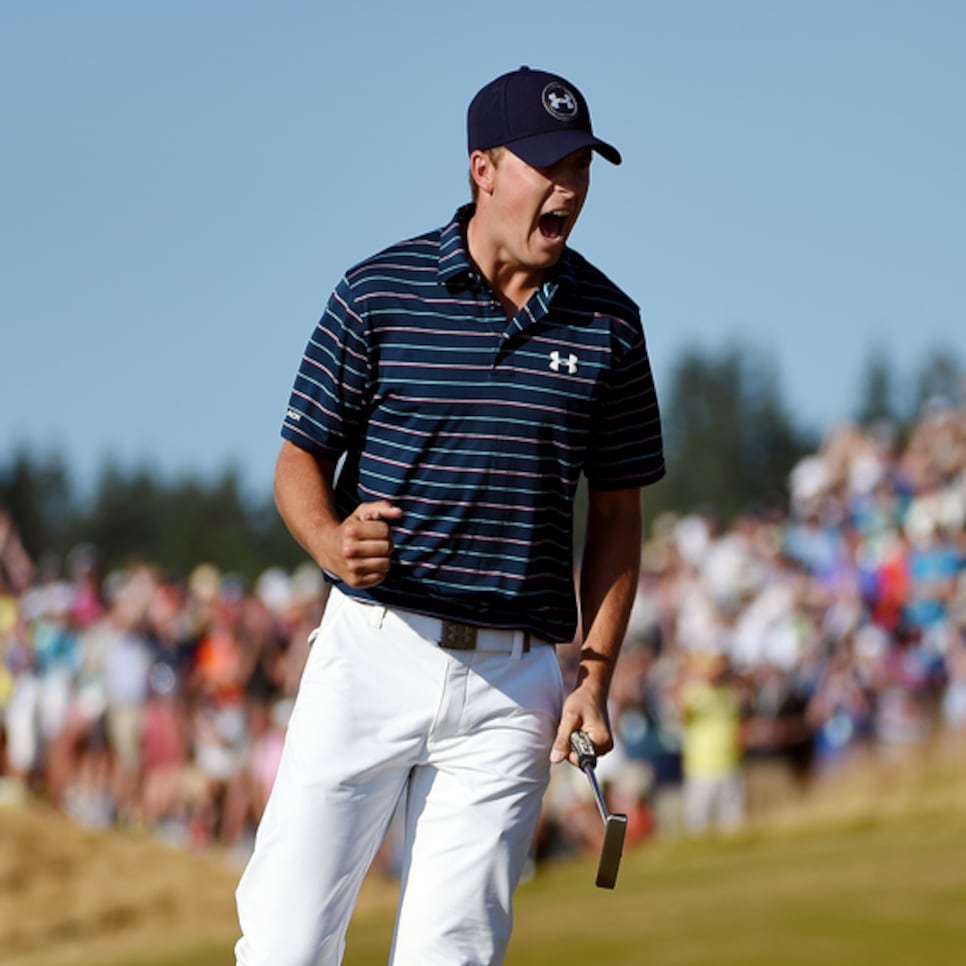 Interestingly, neither Jack Nicklaus nor Arnold Palmer ever won the AP male athlete of the year. Tiger Woods is a four-time recipient of the award (winning in 1997, 1999, 2000 and 2006), and Lee Trevino took it home in 1971. Besides that, golfers haven't gotten too much love from the Associated Press voters.
At least the AP award went to another golfer in Curry. The Golden State Warrior star, who also graced our December 2015 cover of Golf Digest, is a legitimate scratch golfer. Curry has teed it up with President Obama in 2015 and shot a 70 at Pebble Beach in May (then signed autographs and posed for photos with fans in Pebble's Tap Room after).
That's a pretty good year in golf if you ask us.
Further proof that a golfer won this award for real.