The Loop
Jordan Spieth vs. Rory McIlroy: 'Real golfing season starts this week at Abu Dhabi'
Stories of interest you might have missed...
Both the PGA and European tour seasons have been going on for a couple of months now. "But with all due to respect to those events…the real golfing season starts in Abu Dhabi this week," Phil Casey of the Press Association writes. "What it can crucially boast…is world number one Jordan Spieth and number three Rory McIlroy in the same field for the first time in a season which promises a thrilling battle for supremacy and the game's biggest prizes."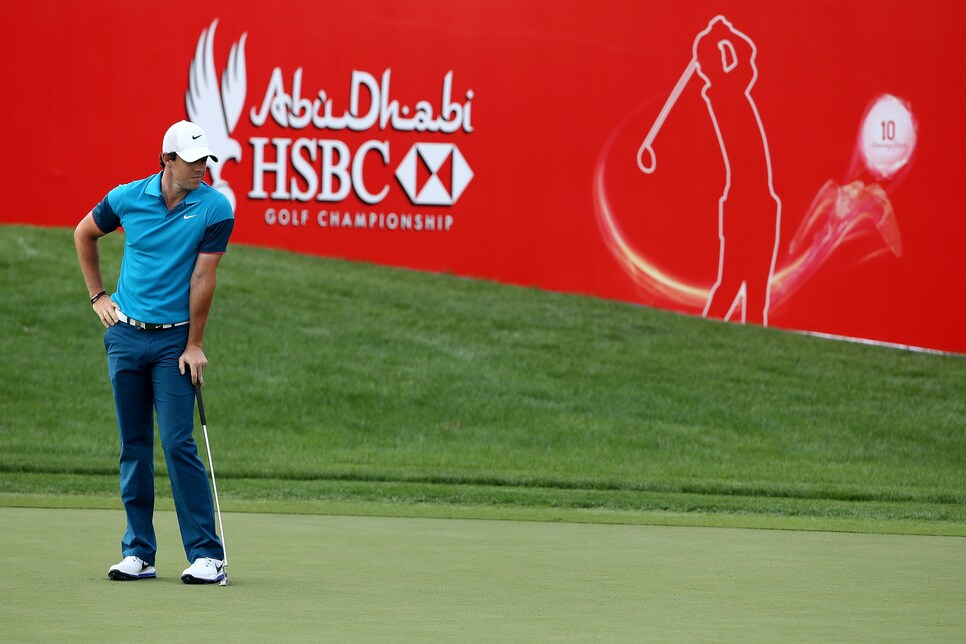 Spieth, the newest pitch man for Coca-Cola has resulted in a "faux-controversy," Cam Cole of the Vancouver Sun calls it, citing those criticizing Spieth for endorsing a sugary soft drink in an era of growing childhood obesity. "[A]thletes have rarely been good role models when it comes to the products, or for that matter, the causes they promote. We should quit expecting them to be role models for kids, a lot of whose parents are failing in that regard and want someone else to blame. To New England Patriots quarterback Tom Brady, Coca-Cola is 'poison for kids' but Donald Trump is a peach of a guy. Choose one, or believe neither. It really is up to you."
Nick Faldo's Ryder Cup record of 25 points is on Lee Westwood's radar. "Of course, Westwood – who, on 23 points, is two behind Faldo's mark – needs to qualify for his 10th Ryder Cup tournament in September to have a chance of leapfrogging the player widely considered to be England's greatest golfer," James Corrigan of the Telegraph writes in this story on Westwood's bid.
Henrik Stenson turns 40 in April, two days before the start of the Masters and another opportunity to erase the one blemish on his resume, winning a major championship. "Thanks for reminding me," Stenson said in this profile of Stenson by John McAuley in the National. "Obviously my birthday is always around the time of the Masters, so taking home a green jacket would be a nice present."