Apparel
Jordan Spieth unveils the Spieth 2 golf shoe in Las Vegas
The beginning of a new year has become Jordan Spieth's favorite time to show off a new golf shoe. To kick off 2017, he unveiled the Spieth One, which was Under Armour's first-ever signature golf shoe. Riding off the success of the Spieth One, the three-time major winner launched the Spieth 2 on Thursday in a big, splashy way.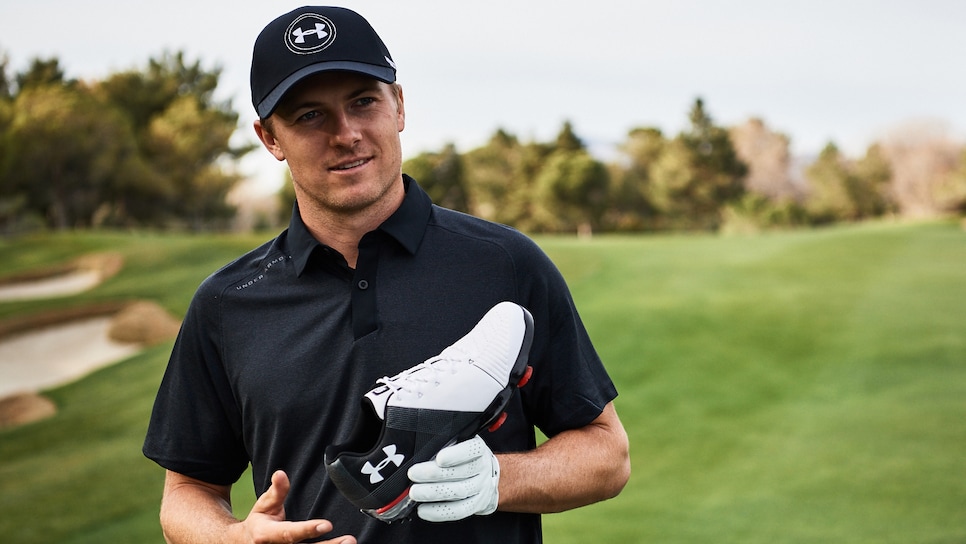 Spieth landed in Las Vegas on Tuesday night, straight from Hawaii where he competed in back-to-back events. He then laced up his Spieth 2 shoes and spent the day teeing it up with a small group of people on Wednesday, including Golf Digest, at the uber-private Shadow Creek, which is about 15 minutes away from the Las Vegas Strip. And on Thursday, he teed it up with fellow Under Armour athletes Michael Phelps and Bryce Harper, both of whom wore the new kicks.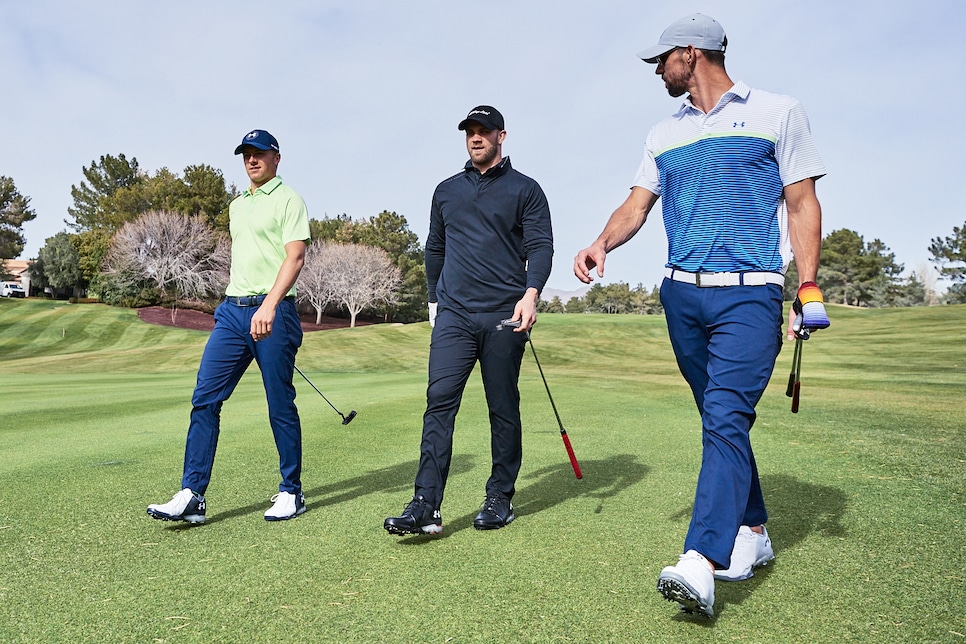 Thursday night at Topgolf Las Vegas, however, was the real unveil moment. That's where Spieth, along with Phelps, spoke extensively about the shoe and its merits.
"We're in the second generation of my signature shoe, with hopefully a lot more to come," said Spieth. "This one is an improvement over the Spieth One, I'm excited to start wearing it at Phoenix in a couple weeks."
And Michael Phelps, a self-described "shoe snob," says he loved breaking in the Spieth 2 during his round with Jordan at Shadow Creek.
"They were very, very, very comfortable," said Phelps. "I'm very picky with my shoes and I loved them."
New technology in the Spieth 2 includes Gore-Tex waterproofing, which offers total protection from moisture and rain without sacrificing breathability. And because strong TPU fibers are woven into the shoe's upper, the Spieth 2 offers more support without being heavier. Just like the Spieth One, the Spieth 2 is engineered with spikes that are designed to resist rotational movement, thereby offering more traction and stability throughout the swing.
We're giving away three pairs of the Spieth 2 shoe, winners will be announced on January 23rd.
Keep scrolling for a few close-up images of the shoe.