The Loop
Jordan Spieth: "Unfair to me" to expect 2015 results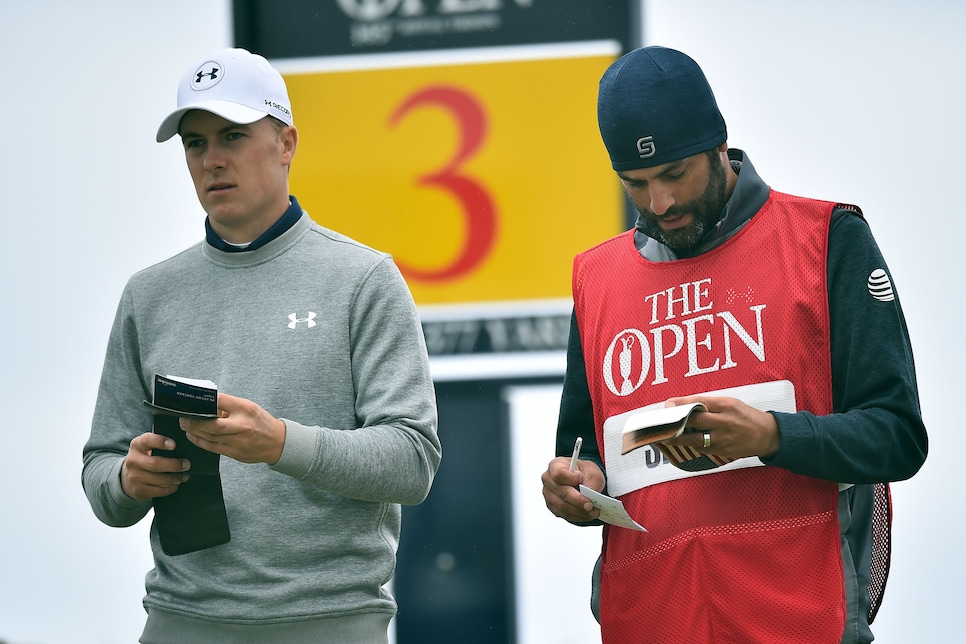 Jordan Spieth's third round at the 2016 Open Championship began on auspicious terms, playing the first eight holes in four under. But the promising start soon vanished for the world's No. 3 player with consecutive bogeys followed by a double at the 11th. Spieth walked off Royal Troon at one-over 72, his 10th straight round in a major where failed to break par.
The interpretation of Spieth's 2016 campaign is a somewhat divisive matter in golf. To some, Saturday's round was a microcosm of his year, one that's showed hints of promise yet has not been firing on full cylinders. Others point to his victories at Kapalua and Colonial, as well his heartbreak at Augusta, as signs that Spieth's season isn't far off from 2015's performance.
For his part, Spieth is a believer in the latter narrative.
"It's been tough given I think it's been a solid year and I think, had last year not happened, I'd be having a lot of positive questions," Spieth told reporters on Saturday. "Instead, most of the questions I get are comparing to last year and therefore negative because it's not to the same standard.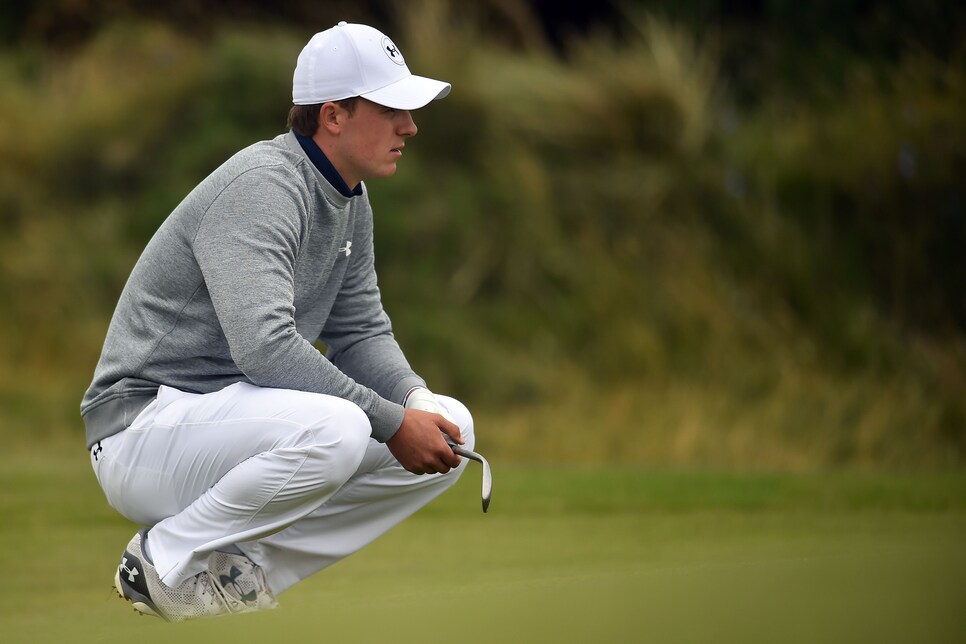 "So that's almost tough to then convince myself that you're having a good year when the questions I get make me feel like it's not. So that's a bit unfair to me, but don't feel sorry for me. I'll still be OK. But I would appreciate if people would look at the positives over comparing to maybe hopefully what would happen to me a few times in my career a year, like last year. It seems a bit unfair at 22 to be expecting something like that all the time."
Heading into Troon, Spieth ranked first on tour in birdie average, third in scoring and fourth on the money list. But his falter at the Masters, coupled with showings at Oakmont and Royal Troon where he never challenged the lead, have raised doubts on the status of Spieth's game.
"I'm hitting the ball great, very pleased with that; I hit it well enough to shoot 4- or 5-under easy today," Spieth said. "On the front nine, if I putt the way I should putt...my short game and wedge has really let me down, too. I'm very pleased with the way I'm striking the ball, especially in these conditions. Just can't quite get it in the hole."
Spieth will get a chance to salvage his performance in majors in two weeks when the PGA Championship visits Baltusrol Golf Club.