The Loop
Jordan Spieth takes on Kelly Rohrbach, Justin Timberlake's Pebble Beach highlight reel, and the year's clutchest shot
Welcome to another edition of The Grind, where we hate being that guy who complains about travel issues, but when you spend 31 hours getting home from San Diego, it's tough to think about anything else.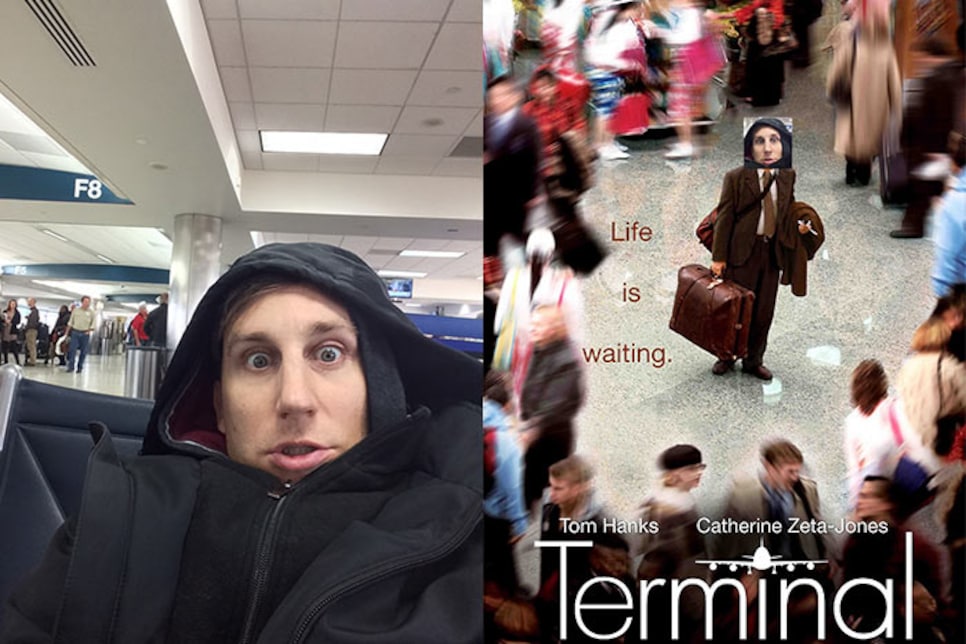 Also, it allows me to provide everyone with several important PSAs. For one, the Fort Lauderdale Airport (Yes, I had to take a "slight" detour through Florida) is freezing. But there is a lovely Jack Nicklaus Golden Bear Grill. Just be warned, it's a popular spot: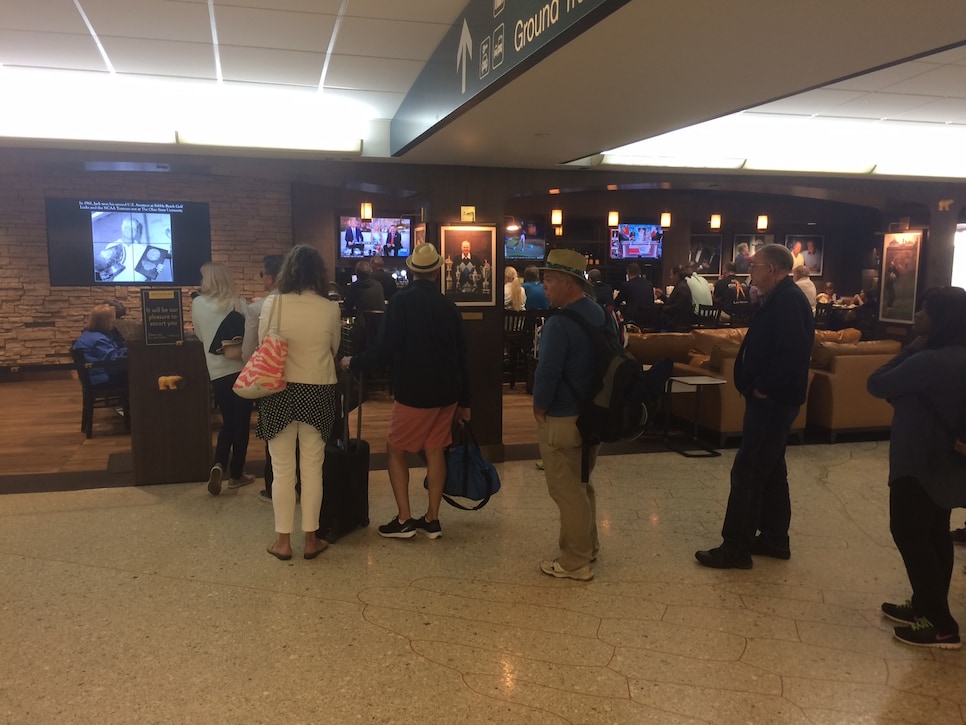 Of course, I ate at Chili's. Thank goodness for Chili's. And Red Mango. And Phil's BBQ (With a name like that, how could I not give it a try?) in the San Diego Airport. Also -- and pay particular attention to these words -- don't waste your time watching the movie Masterminds. But know that Zach Galifianakis totally redeemed himself in Keeping Up With The Joneses, which helped keep me sane on my final flight. Unfortunately, it doesn't seem like Zach plays golf, but there were plenty of other celebrities -- and yes, tour pros -- at Pebble Beach. And since I actually made it back in time for our weekly chat, let's get to it.
Jordan Spieth: You know someone is good when they can play "boring golf" and shoot a bogey-free final round to win a PGA Tour event. With a four-shot romp at Pebble Beach, Spieth now has nine career wins, including two majors. And he doesn't turn 24 until the end of July.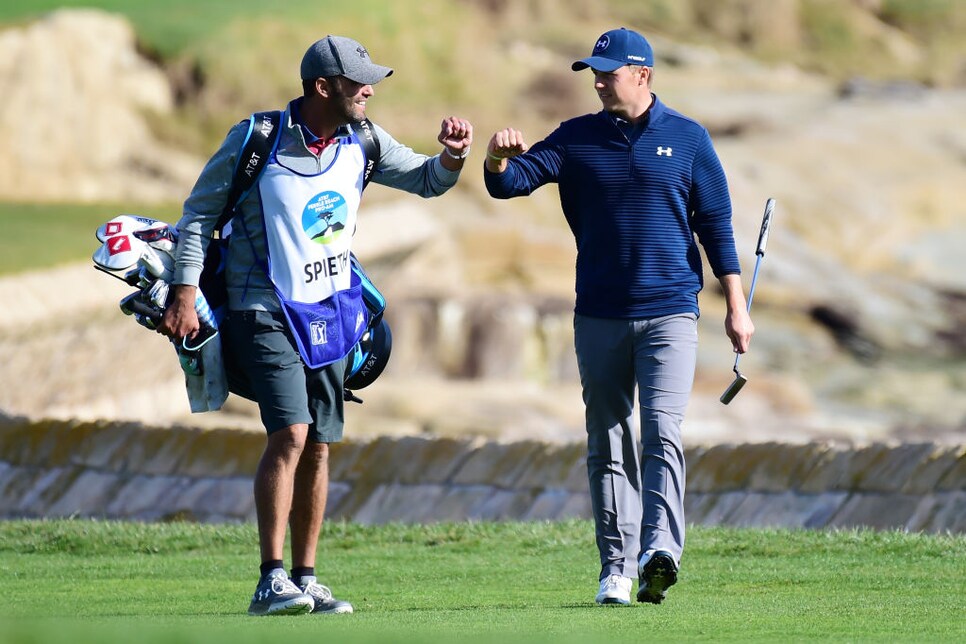 Unlikely contenders: No one seriously challenged Spieth on Sunday, but the final leader board produced a couple of great stories in Kelly Kraft and Rob Oppenheim. Kraft has been a forgotten man after winning the 2011 U.S. Amateur. And Oppenheim, who missed earning his PGA Tour card by $392 last year (after the Web.com Tour's final event was canceled due to Hurricane Matthew) took advantage of a sponsor's exemption to finish T-8 and earn a spot in this week's tournament as well.
Closing eagles: While Spieth was playing "boring golf," there were a couple of crazy endings on the other pro tours. We'll start on the senior circuit, where Scott McCarron made an eagle on 18 to beat Kenny Perry and Carlos Franco by one shot at the Allianz Championship. And it's going to be tough for anyone to hit a more clutch golf shot than the Web.com Tour's Ethan Tracy. Needing to hole his second shot on the final hole of regulation to force a playoff, he authored a finish nearly as unlikely as the ending of Tin Cup:
And yes, Tracy wound up winning the Club Colombia Championship in a playoff. Not bad for someone who was playing the weekend of a Web.com Tour event for the first time.
Justin Timberlake: Yeah, yeah, Carson Daly won the celebrity portion of the AT&T Pebble Beach Pro-Am, but did he hole two chip shots? Did he nearly make an ace on one of the most famous golf holes in the world?
And did he carry Justin Rose on his back for three days? OK, so that last part isn't exactly true, but it was a great week for The Grind's favorite man crush.
And boy, am I jealous of Justin Rose.
Tiger Woods' comeback: Those much-anticipated four tournaments in five weeks wound up being just a total of three disappointing rounds with Woods' announcement that he's sitting out this week's Genesis Open and next week's Honda Classic. Woods' Masters odds have dropped from 20/1 to 100/1. Sadly, at this point, a much more reasonable bet is whether he'll even play at Augusta National.
Overdone celebrity coverage: We like seeing celebs playing golf, but not when it starts to detract from the actual tournament. Please, CBS, show a little more of the tour pros -- and the stunning Pebble Beach -- next year. Also, seriously, who is Gary Mule Deer? Other than some guy who plays in this event every year and takes up way too much air time, of course.
Professional autograph seekers: We have no problem with Jordan Spieth ripping these guys ahead of the event. Like it or not, athletes and celebrities aren't required to sign autographs and putting up with pushy people trying to make a few bucks hurts the chances that true fans, perhaps, some excited young kid will get the John Hancock he or she covets. Or maybe some excited young adult who thinks Justin Timberlake is really swell. . .
The PGA Tour heads to Riviera for the Genesis Open, aka that event that's now named after a car company, but sounds like a tournament from a SEGA video game.
Random tournament fact: This is where Tiger Woods made his PGA Tour debut as a 16-year-old in 1992. Woods will be back this year, but as a 41-year-old, non-competing tournament host. Sigh.
RANDOM PROP BETS OF THE WEEK
-- Someone will eagle Riviera's 18th on Sunday to force a playoff: 1 MILLION-to-1 odds
-- Jordan Spieth will win the 2017 Masters: 6-to-1 odds (Actual odds, down from 8/1)
-- Tiger Woods' back wouldn't have handled my 31-hour trip home well: LOCK
PHOTOS/INSTAGRAMS OF THE WEEK
Or, this week in supermodels playing golf. Kelly Rohrbach got the full Pebble Beach experience. (WARNING: NSFW language):
And following the event, the avid golfer/SI Swimsuit star took on the tournament's winner in a putting contest that celebrated Spieth's first win wearing his Under Armour Spieth One golf shoes.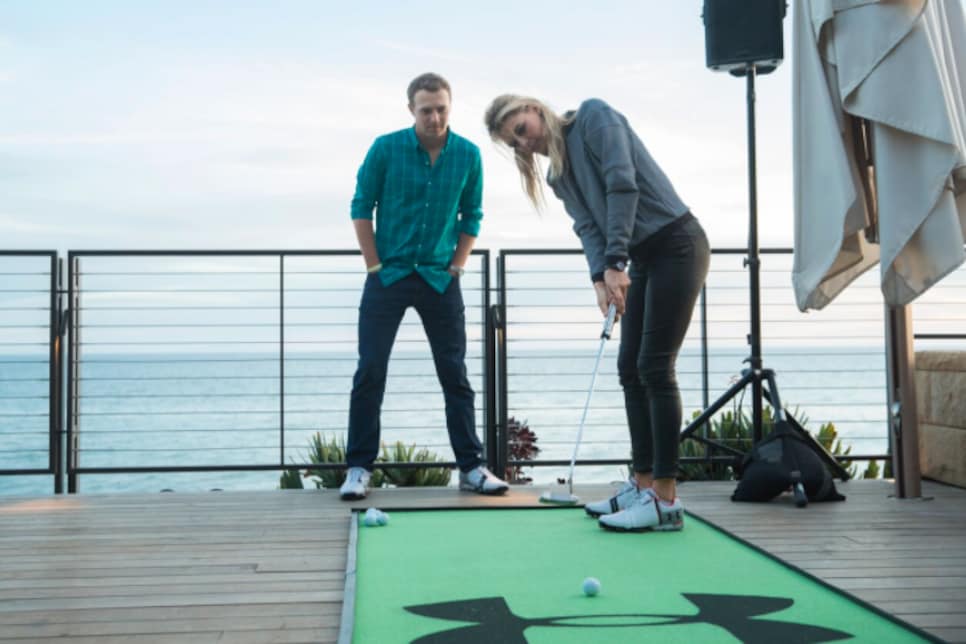 Apparently, the former Georgetown University golfer "held her own" against the two-time major champ. And we're guessing Spieth didn't describe this contest as boring.
VIRAL VIDEO OF THE WEEK (PHIL BEING PHIL DIVISION)
Here's Phil Mickelson personally thanking members of Monterey Peninsula Country Club for letting the PGA Tour use their course for the AT&T Pebble Beach Pro-Am.
Also, great job by Phil in mentioning legendary course architect Mike Strantz in his speech.
VIRAL VIDEO OF THE WEEK (IDIOT DIVISION)
This looked like it hurt:
(ARCHIVE) QUOTE OF THE WEEK
In honor of the tour going to Riviera this week, a classic quip from Ben Hogan:
"I play golf with friends sometimes, but there are never friendly games." Imagine what practice-round matches between Hogan and Mickelson would have been like?
THIS WEEK IN LEXI THOMPSON MAKING US FEEL BAD WITH HER TRAINING
The LPGA was off again, but that doesn't mean one of it's biggest stars was taking it easy.
We also like that her gym looks like it has an area to putt and hit balls and that it's called "The Snake Pit." That's badass.
Lexi also celebrated her 22nd birthday and seemed to hint that she wanted a liger as a gift:
At the very least, she might have found a new nickname.
THIS WEEK IN DUSTIN JOHNSON-PAULINA GRETZKY WAYNE GRETZKY PUBLIC DISPLAYS OF AFFECTION
DJ still wasn't able to break the Gretzky jinx and win this event with his future father-in-law as a partner. However, Johnson finished solo third and the duo won Chevron's indoor putting contest to kick off the week.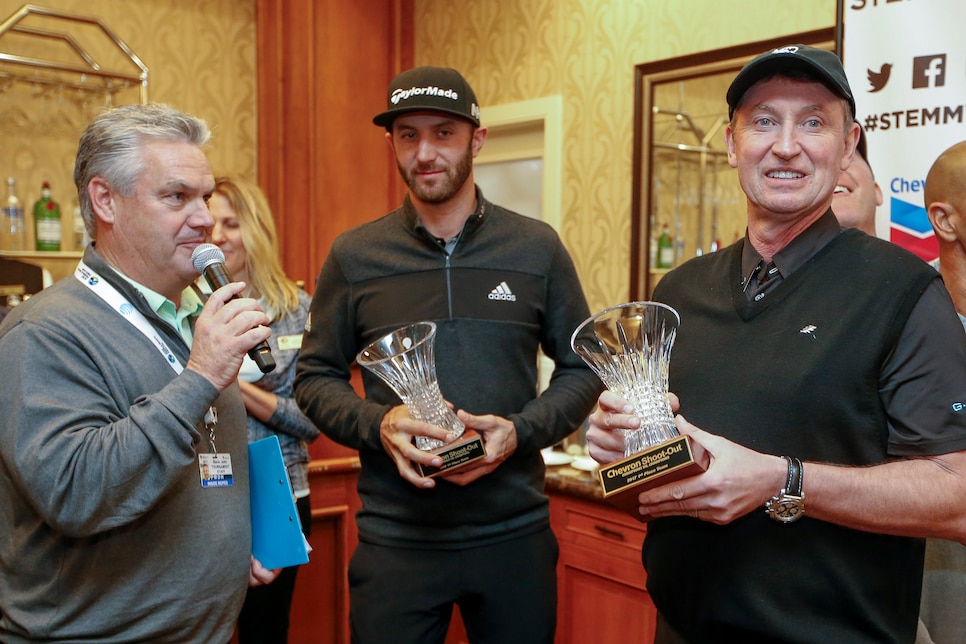 Congrats to one of our favorite golf announcers, Mike Tirico, on the announcement that he's taking over for Bob Costas as NBC's primetime Olympics host. You can read Tirico's recount of Jean Van de Velde's collapse here or listen to my podcast with him here. Golf Channel announced a new Jack Nicklaus documentary, "Jack," to premier Sunday night of the Maters. I wonder if they'll mention his successful airport restaurants. . . . John Daly threw a putter into a lake before withdrawing from the Allianz Championship. In other words, it was a pretty standard week for John Daly. . . . And finally, props to my sister, who graduated from the University of Miami, on throwing up "The U" during her wedding vows.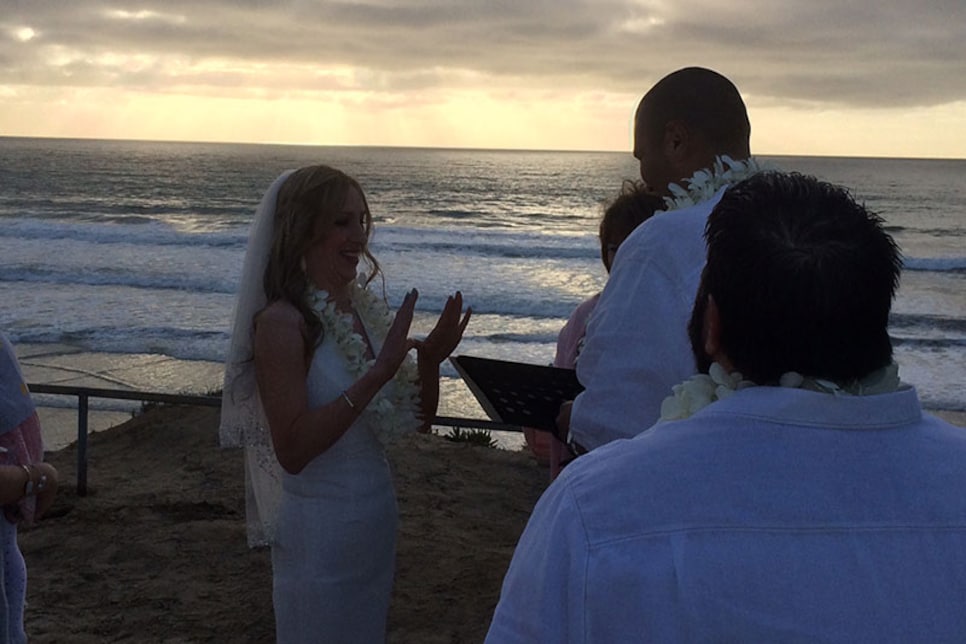 Oh, and props on the whole marriage thing as well. At least, my long trip was worth it.
RANDOM QUESTIONS TO PONDER
What would Ben Hogan think of Zach Galifianakis?
Is the Tiger Woods Era officially over?
And are we officially back in the Jordan Spieth Era now?