The Loop
Jordan Spieth takes lead, looks to provide an ending worthy of the season he's had
The last day of a season generally asks nothing more than the possibility of something memorable, and Jordan Spieth, the best story in golf, has obliged.
On a difficult rainy Saturday at East Lake Golf Club in Atlanta, Spieth wrested the lead from Henrik Stenson and has positioned himself to provide the exclamation point to a breakout year.
Spieth, 22, shot a two-under par 68 that along with Stenson's two-over par 72 allowed him to take a one-stroke lead into the final round of the Tour Championship. At stake, too, is the FedEx Cup Championship and the $10 million bonus that comes with it.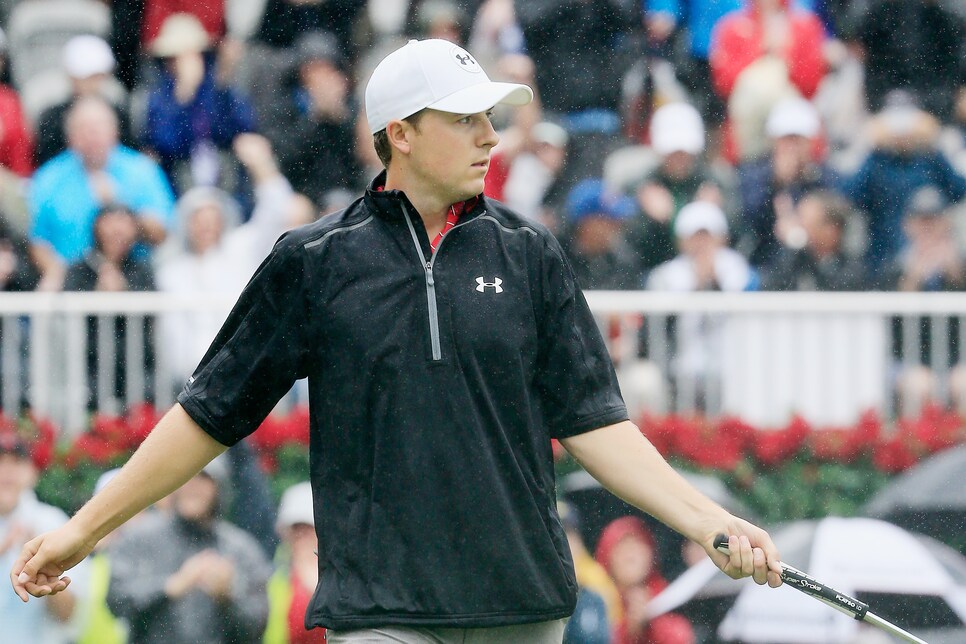 At this point, it looks like a match race. Rickie Fowler and Paul Casey trail by four, Rory McIlroy and Zach Johnson by five.
It would be premature to coronate Spieth. Stenson, though he hasn't won a PGA Tour event in two years, has finished second in two of the first three playoff events, and won the this tournament and the FedEx Cup two years ago at East Lake.
That said, this has been a season for Spieth that no one could have been scripted, so what better than a storybook ending? Already a strong favorite to win PGA Tour player of the year honors, Spieth is aiming for his fifth victory in a year that includes wins in the Masters and U.S. Open.
Spieth has made only a single bogey over the last 36 holes at East Lake, to which he owes his putting that has rebounded on these Bermuda greens, the surface on which Spieth is most comfortable.
At the par-4 16th hole, he hit his drive so far right that he had to punch his second beneath trees and back toward the fairway. He put his third on the green, 23 feet from the hole, and made the par putt to remain one behind.
He pulled even on 17, when Stenson put his second shot right of the green and into a difficult lie in the bunker, leading to a bogey four. Then at the par-3 18th, Spieth holed a 20-foot birdie putt to take the lead.
Spieth's ball-striking was better on Saturday than it had been the first two days, but the difference is that he leads the field in strokes gained putting. His short game remains the best weapon in his arsenal, and with his confidence growing by the day, he's set to provide a finish worthy of the season he's had.