News
Jordan Spieth struggles with putting again, misses the cut at the Valspar Championship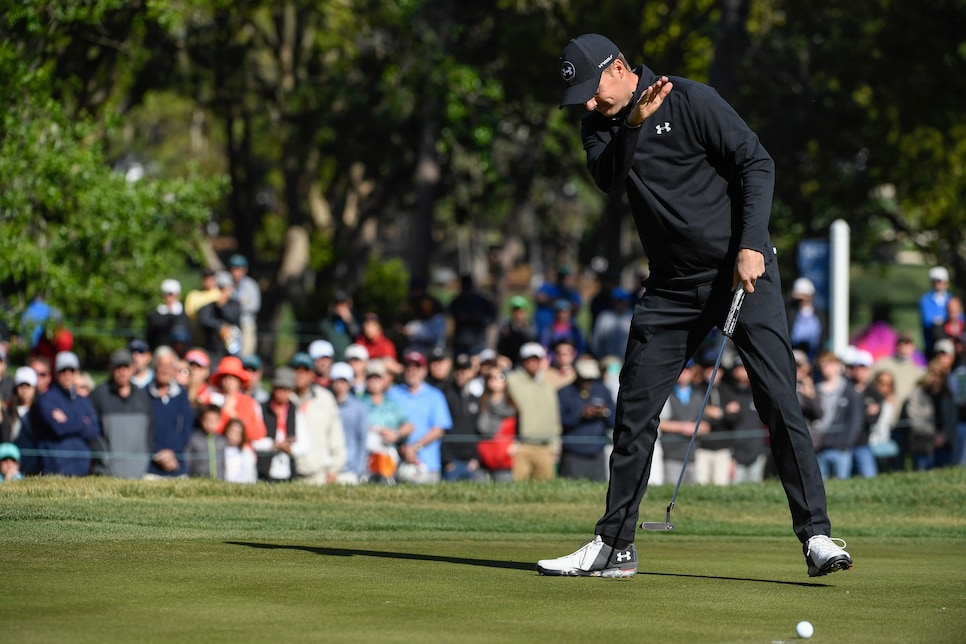 PALM HARBOR, Fla. — Jordan Spieth had just missed a 20-footer for birdie on the par-3 13th hole Friday at the Valspar Championship when an older woman in the gallery turned to the person next to her and said, "He was such a good putter for so long."
The lengthy putt was hardly a gimme but the line was also telling.
Spieth came into this week ranked 163rd on the PGA Tour in strokes gained/putting. He didn't improve on that after rounds of 76-71 to miss the cut and losing nearly 1 1/2 strokes to the field on the greens at Innisbrook's Copperhead Course.
"I made a lot of progress in that West Coast swing, and then these last two weeks I took a step back unfortunately," said Spieth, who added that he had a long conversation about his putting with his coach Cameron McCormick on Thursday night.
Still, with the Masters less than a month away, Spieth's putting has now become a thing.
The 24-year-old three-time major winner has ranked in the top 20 in putting three of the last four years, including second in 2016. But this year he said he has struggled with his setup, adding that his eyes are often pointed right of where his putter is lined up.
The results were disastrous at the Valspar, a tournament Spieth won in 2015.
In the opening round, he made just one putt over seven feet and took 30 putts in all, which included two three-putts. A day later, it took a dozen holes before Spieth made anything longer than five feet, finally holing a 15-footer to save par on the third hole. He made two more outside 10 feet over his final six holes but by then the damage had been done.
With the first major of the year looming, there is certainly some cause for concern. Spieth, though, is hopeful he can turn things around before then.
"I know that it's close and that I've been saying that and not performing on what I'm saying," he said. "But it's something I just have to match my eyes up and then it clicks."