The Loop
Jordan Spieth shoots opening-round 74 at Barclays, proves he's human
Watching Jordan Spieth play golf can be infuriating. In a sport that's riddled with pitfalls at every turn, the 22-year-old traverses such tribulations in the same manner as walking to the mailbox. Note: Spieth's cumulative score at this year's majors was a 54-under mark. For context, Jason Day, second on the list, came in at 35 under.
But, as Spieth proved on Thursday, golf is not a game of perfect.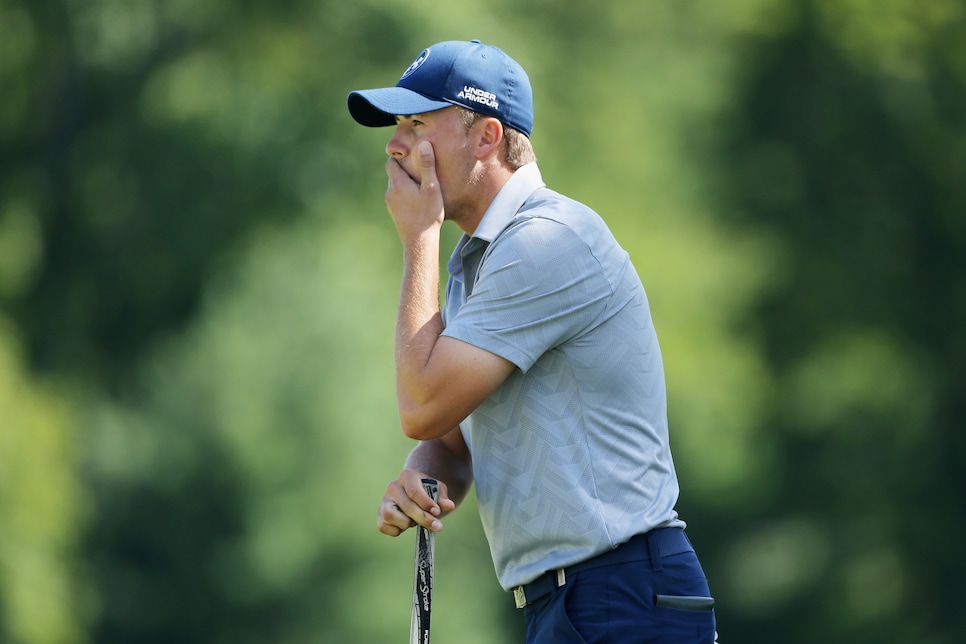 In his opening round at Plainfield Country Club for the Barclays, Spieth displayed his usual aptitude on his front nine, touring the side at two under. Alas, the back was a different tale, with his scorecard showing five bogeys and a double, equating to a four-over 74 for the day.
"This is the worst round I've played in years, for hitting that many fairways," Spieth said afterwards to reporters.
Though he's not in danger of missing next week's event -- Spieth entered atop the FedEx Cup rankings -- a finish outside the top 14 could oust him as golf's No. 1 ranked player in the world.
"I still believe I'm playing well," Spieth continued. "It just happened to be an off-day on a day where it counted."
Which just goes to show, if it can happen to the Golden Child, there's no hope for the rest of us mere mortals.