The Loop
Jordan Spieth 'screaming at referees' at brother's basketball game
Jordan Spieth, we know, stands out in a crowd, but he also fits in with one, to wit his appearance at the Brown-Harvard basketball game in Providence, R.I., on Saturday night.
"[H]e was just another guy sitting with his parents and some friends watching his younger brother Steven play for Brown, living and dying with every call, totally immersed in the game. And every time a call went against Brown, he and a couple of his buddies would yell at the refs, just like all fans do."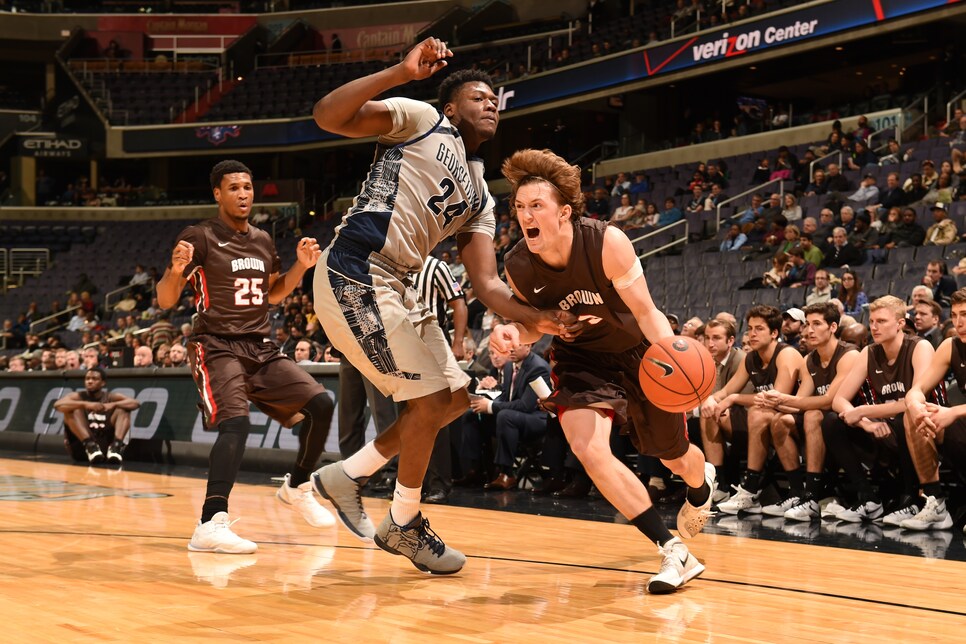 This might explain Spieth's dissatisfaction with the referees: Steven Spieth, a starting guard, fouled out, was 0 for 8 in field goal attempts, and the Bears lost, 61-52. Steven, 6-6, ordinarily is among Brown's most productive players, who is averaging 11.1 points, 7.1 rebounds and 3.5 assists.
At halftime, Jordan relocated to one end of the court, Reynolds reported, and "was standing in the middle of a bunch of Brown kids rooting on his brother's team."
Only 22 himself, Spieth would not be out of place in a group of college students, unless, of course, he showed up wearing a specific green jacket.