The Loop
Jordan Spieth says U.S. has "a lot of momentum" heading into Ryder Cup
ABU DHABI, United Arab Emirates -- More than eight months before the Ryder Cup resumes its biennial run, it would seem that the American side—losers in eight of the last 10 matches against the Europeans—are already revving up for three days at Hazeltine National. Certainly, World No. 1 Jordan Spieth had plenty to say on the subject on the eve of his no-doubt well-compensated debut in the Abu Dhabi Golf Championship.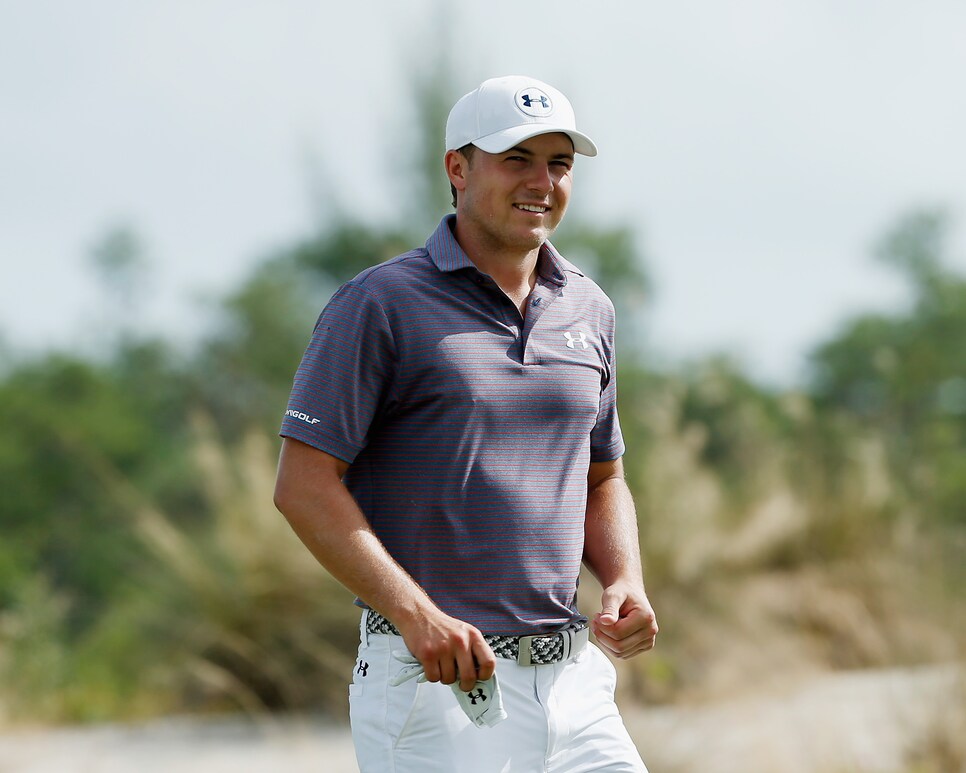 "The Ryder Cup is a huge goal this year for me," said the 22-year-old Texan, a member of the defeated U.S. squad at Gleneagles in 2014. "And possibly at the very top of the list to try and get that win as a team. We are tired of hearing about changes that need to be made. We are tired of hearing about the past. And we're ready to believe in kind of a younger, hungrier team going forward.
"By that I mean there is less scar tissue there. Rickie [Fowler] has been on two losing teams. I've been on one. But we've got a number of guys like Brooks [Koepka], Justin [Thomas] and Patrick [Reed], a number of guys who are young, fiery and have had good success in team environments going back to their amateur and junior days."
Fighting stuff. But the reigning Masters and U.S. Open champion wasn't quite finished, citing the U.S.'s battling victory in last year's Presidents Cup as a significant sign that a corner has been turned as far as the Ryder Cup is concerned. And that a new generation of Uncle Sam's nephews is ready to change what has become one of golf's longest-running sagas.
"The Ryder Cup is a different animal," he continued. "I honestly believe that. But we have a lot of momentum at this point in time. It's still a long way to Hazeltine but if we can continue what we've been doing over the past year in young American golf, we're going to go in and get that team room pretty excited about who is next to us."
You are using an unsupported version of Internet Explorer. Please upgrade to Internet Explorer 11 or use a different web browser.