The Loop
Jordan Spieth, Rory McIlroy make Forbes' list of the 30 highest-paid celebrities under 30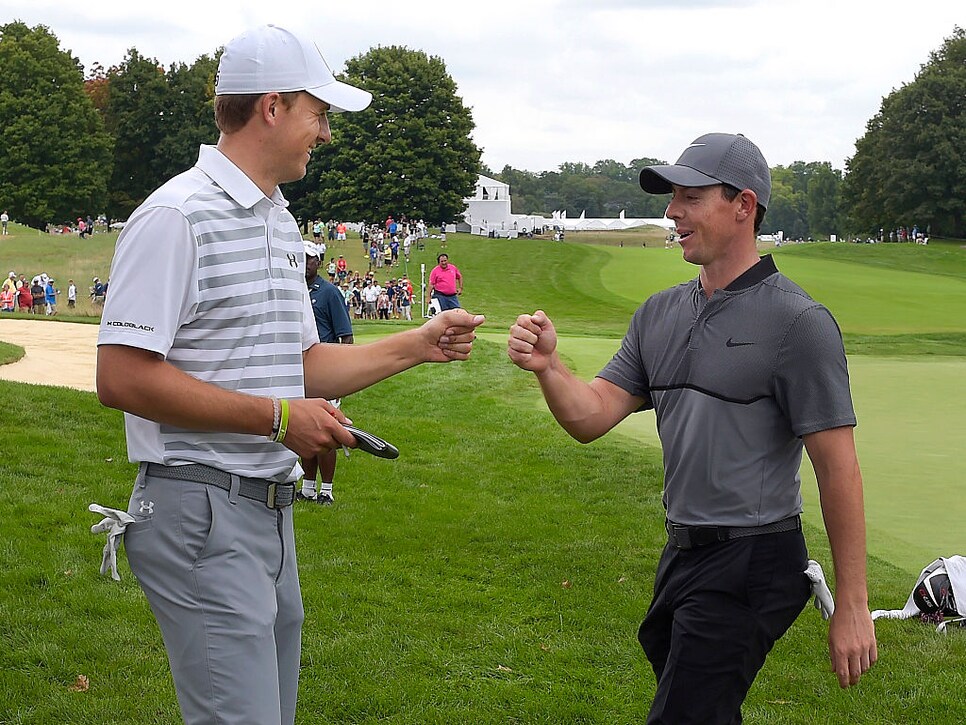 After a historic 2015 campaign, Jordan Spieth's encore season didn't quite live up to expectations. But that didn't keep the young star from making a lot of money. Let's rephrase that: Jordan Spieth still got PAID.
Forbes released its annual list of the world's 30 highest-paid celebrities under 30 and Spieth is tied for 10th with $53 million in earnings. According to Forbes, the bulk of that ($32 million) comes from Spieth's endorsement deals with Under Armour, Coca-Cola, and Titleist. The two-time major champ made the rest through on-course earnings and appearance fees.
Spieth is tied with reigning NFL MVP -- and fellow Under Armour sponsor -- Cam Newton. The ranking took into account money earned between June 1, 2015 and June 1, 2016.
Spieth, 23, is also nearly the youngest person on the list. That honor went to entertainer/celebrity golfer Justin Bieber, 22, who is No. 6 with $56 million.
But Spieth isn't the only golfer to crack this exclusive ranking. Rory McIlroy, 27, checked in at No. 14 with $42.5 million in earnings. That puts him ahead of other stars like Russell Wilson, Usain Bolt, and Drake.
Taylor Swift is No. 1 on the list and it's not even close. The pop star raked in $170 million, in large part to a record-breaking North American tour that grossed more than $200 million.