The Loop
Jordan Spieth 'plays the game as if touched by the heavens'
Stories of interest you might have missed…
"Jordan Spieth is the new Tiger Woods," the headline in the Telegraph reads. Oliver Brown explores the potential of Spieth to be a transcendent star. "Spieth, ultimately, could have far greater influence than McIlroy in appealing to the American mass market," he writes. "Wholesome, deferential, good looking, God fearing, he looks like the identikit product of the middle-class heartland but plays the game as if touched by the heavens."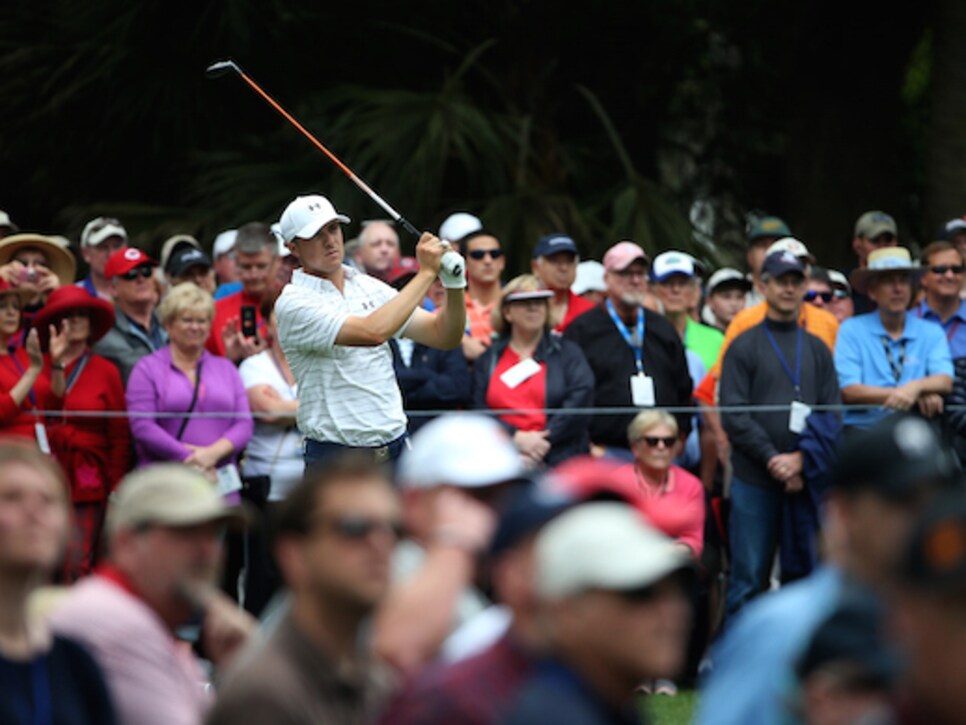 "Dear James, Over the next 25 years, you'll go through struggles and triumphs that you can't even imagine right now. From a shoe salesman at Nordstrom to a PGA Tour winner, I'm here to help walk you through that journey." The PGA Tour's James Hahn pens "A Letter to My Younger Self" for Derek Jeter's new website, The Players Tribune.
Pete Dye, architect of the Harbour Town Golf Links at which the RBC Heritage is being held, is nearing 90 and not slowing down. "[He] visits sites of the four or five projects he keeps going at the same time, draws greens complexes in the dirt, directs others where to push the dirt, asks superintendents whether grass will grow in certain spots," Stephen Fasenau writes in the Beaufort Gazette. "He walks the sites, never able to sit for long. And when the work on a project is done, he tours again."
The opportunity to play Royal County Down surely is part of the lure of the Irish Open this year. But so is Rory McIlroy. Five former top-ranked players in the world are entered, as are eight major champions. "Rory has pulled in a lot of favours and it's a testament to the high esteem Rory is held that it's going to be the strongest field for a long time," Darren Clarke said in this story by Phil Casey.
So you want to be a tour pro. Well, it's not as glamorous as it might appear. "Dr John Fry, of Myerscough College, Preston, told the British Sociological Association annual conference in Glasgow: The perceptions many people have of the lives of professional sports people and their families is one of leading a life of luxury with very few cares; however the reality, it appears, is that in many ways this is not the case and many have particular stresses.'" Angus Howarth has the story in the Scotsman.