Jordan Spieth photobombs Vanilla Ice's selfie with Lindsey Vonn
OK, so that's a headline we never expected to type.
But worlds collided at "Armour Day" on Wednesday, creating this photo of Under Armour athletes Jordan Spieth, Lindsey Vonn, and everyone's favorite one-hit rapper, Vanilla Ice. In the words of Mr. Ice, "Yo, VIP, let's kick it!"
Actually, VIPs Vonn and Vanilla collaborated on his famed track, "Ice Ice Baby." And as you can see, Lindsey got really into the performance: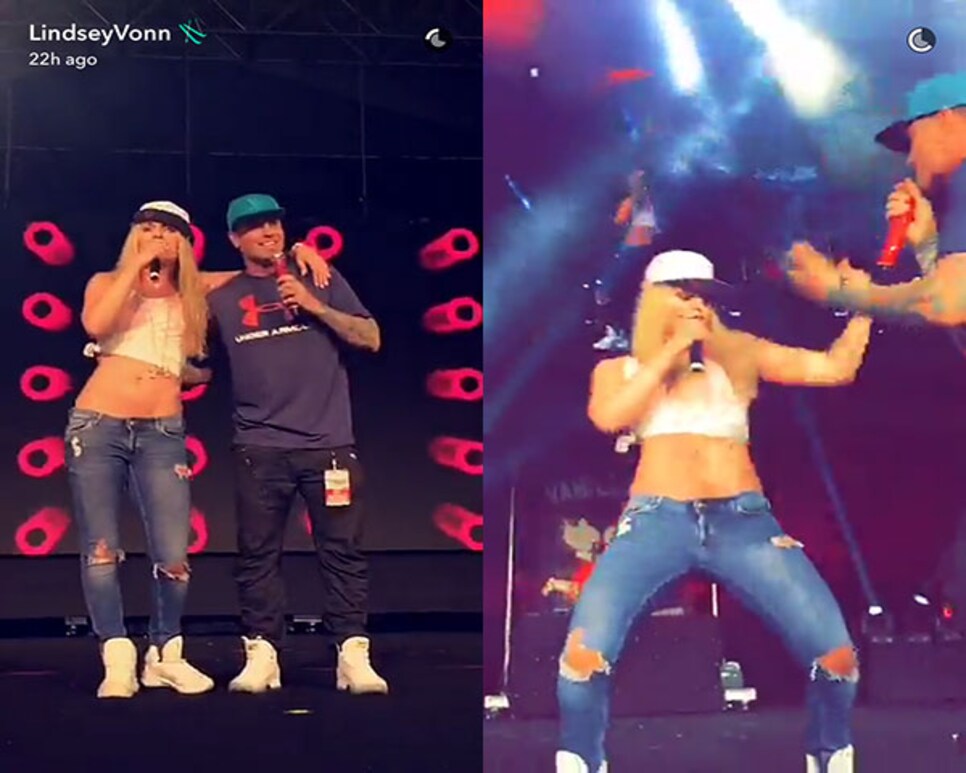 Unfortunately, Spieth didn't rap, but he seemed to enjoy himself. And no, he wasn't just lurking in the back of other people's photos all day: