HItting the breaks
Watch Jordan Spieth talk about Phil Mickelson's gambling stories only to think twice in mid-sentence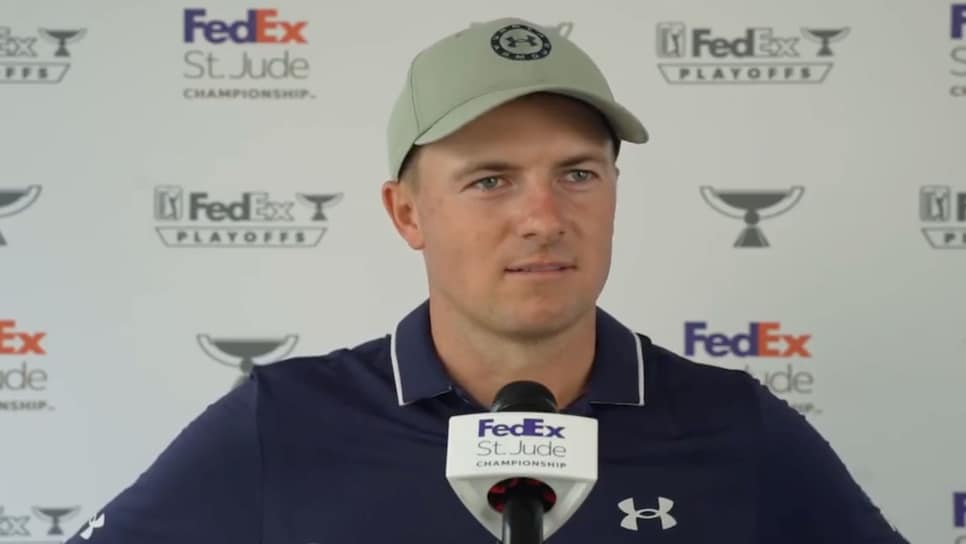 It was only nature to seek player reaction to the allegations made about Phil Mickelson and his gambling habits by his former associate Billy Walters in his upcoming autobiography when they were revealed in an excerpt published by Fire Pit Collective and Golf Digest on Thursday.
The talk of the golf world is this book excerpt that came out about Phil Mickelson. I'm curious what your reaction, what the reaction in there was when you read about it.
RORY McILROY: At least he can bet on the Ryder Cup this year because he won't be a part of it.
Jordan Spieth also looked like he was ready to either provide a thoughtful response to him impression of the story, or potentially a humorous quip like McIlroy. But then, suddenly, in mid-sentence it was as if he completely changed his mind about getting into the whole matter at all.
"I mean, I would say people were maybe a bit surprised at the amount of … I haven't really seen a whole lot on it. I just saw what some people sent me and stuff, and it was so quick this morning that even if I wanted to comment, I don't think it's a good idea," Spieth said.
The ellipse in that quote don't do the about face justice. Try checking it out here in the video: