Rules
The confusing rules situation that cost Jordan Spieth two shots at the Hero World Challenge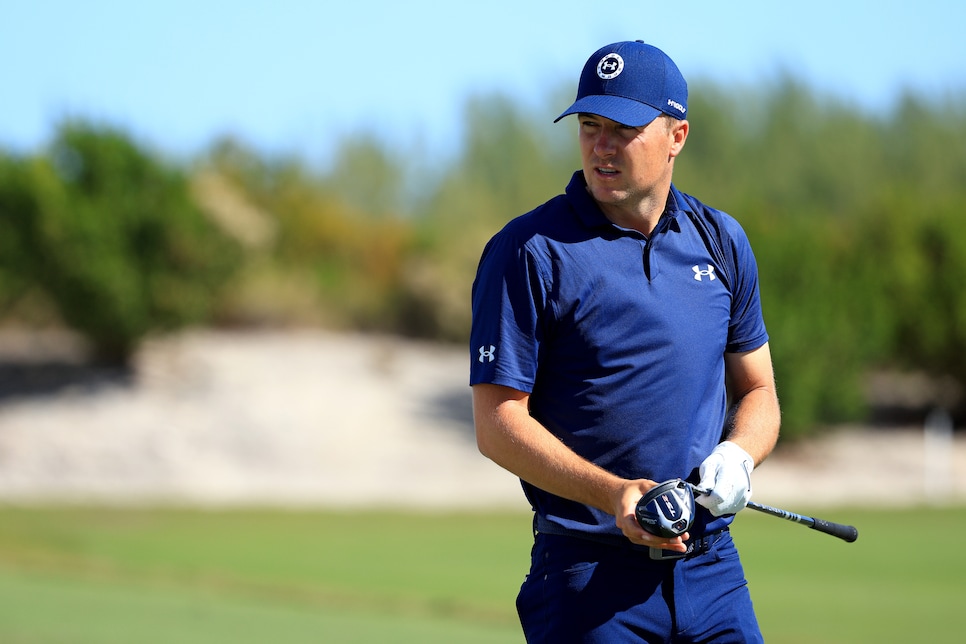 NEW PROVIDENCE, Bahamas — Jordan Spieth's intentions were pure. But his knowledge of the rulebook was lacking in one very specific department, and it cost him a two-shot penalty at the Hero World Challenge.
The scene of the infraction was the 18th hole at Albany, a long par 4 with water down the left. Spieth, who was already near the bottom of the 20-man leader board, split the fairway with his drive. He then hit a very solid approach to 30ish feet. It was when he got the green that the issue started.
Spieth accidentally caused his ball to move on the green—that used to be a one-shot penalty, as Dustin Johnson found out during the 2016 U.S. Open. But the rule changed at the beginning of 2019. Under the new rule, there is no penalty so long as the player moves the ball back to its original spot.
Spieth's issue is that he did not move the ball back. He simply played it from the place where it moved to. He two putted form there for what he thought was a par, but a two-shot penalty turned that into a double bogey and turned a 73 into a 75.
The good news for Spieth is the difference between fourth and dead-last is only $50,000 this week, and the difference between 10th and dead last is a measly $10,000. As far as learning your lesson, Spieth couldn't ask for a much gentler situation.