The Loop
Jordan Spieth, Nick Faldo shared some fun outside Augusta National Tuesday morning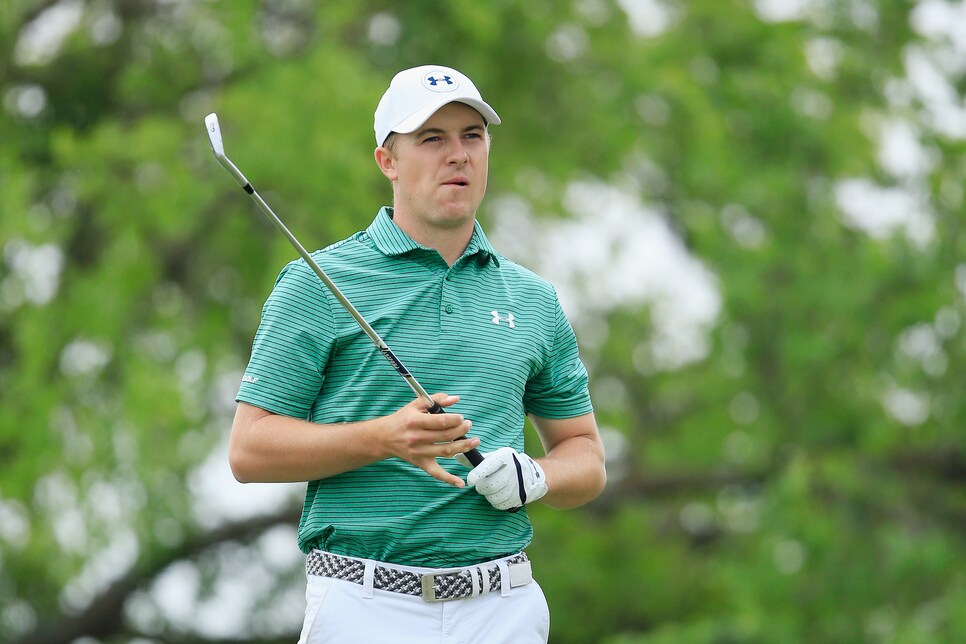 AUGUSTA, Ga. -- Nick Faldo and Jordan Spieth shared a playful moment driving into Augusta National Golf Club this morning.
Traffic along Washington Road being it's traditional moving jungle, the two Masters champions arrived, after sordid nuisances, at the club's front gate jockeying for the honor of pulling in first.
They rolled down their respective windows, and, according to one passenger, their exchange went something like this:
Spieth: "Hey, you know, I'm the defending champion."
Faldo: "Three to one." Meaning Faldo has three green jackets to the one Spieth won last year in a record-tying 18 under par 270.
Spieth: "I haven't even played in three."
Faldo let the young Texan go first.
This year is the 20th anniversary of Faldo's epic rally from six strokes back to defeat Greg Norman for his third green jacket and the last of his six major titles.