The Loop
Jordan Spieth, master of the clutch par putt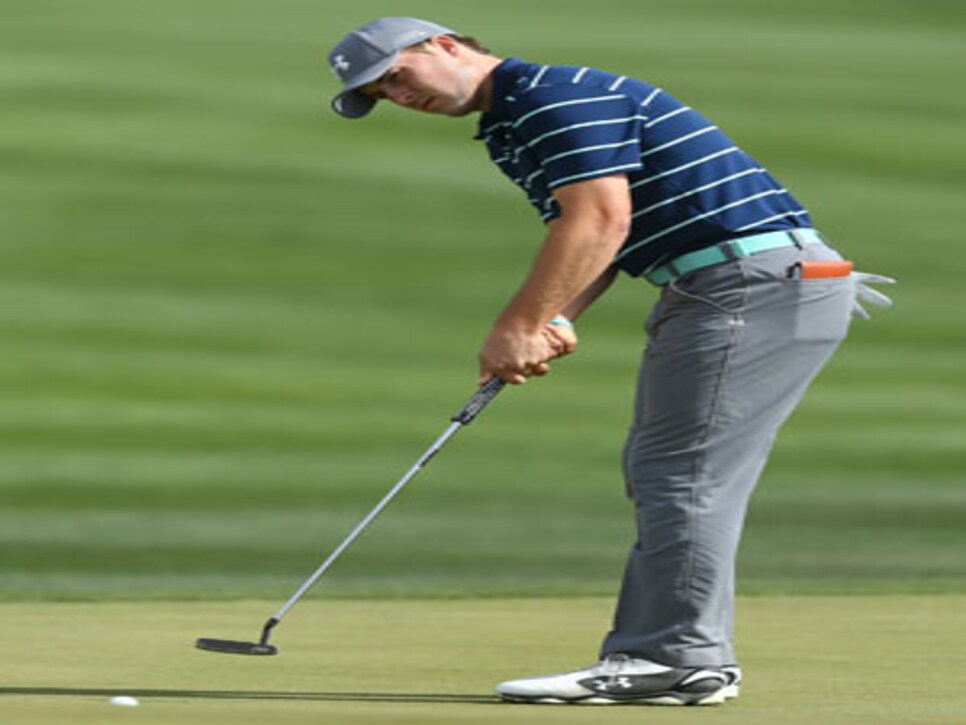 Do not look at Jordan Spieth's stats to figure out why he just ousted WGC-Accenture Match Play defending champion Matt Kuchar. Yes, the 2013 rookie of the year made nine birdies, which will beat just about anyone on any day. But Spieth is going to be tough to beat in match play because of two intangibles that aren't showing up in the stats.
First, he just loves to make par putts. His PGA Tour total putting rank is 99 and his strokes gained/putting lists him at 103rd. And putting from five to 10 feet? He only manages to be ranked 86th. Yet if you watched the last few days or the last year, he seems to make every critical par putt. In match play, nothing is more demeaning for an opponent than someone draining par putts seemingly all day long.
Spieth's other intangible must be a Texas thing. No, he's not cracking jokes, but he may talk more on the golf course to his caddie than anyone since Lee Trevino. Before shots. After shots. In between holes. Spieth is constantly reviewing, critiquing and second guessing himself. The energy expended is mostly of the nervous kind, and while he may not be able to sustain so much chatter long term, it's one of the intangibles that gives you the sense he's a little different than his peers.
And in match play? When your opponent is gabbing away so much, sometimes it feels like gamesmanship, even though this is just how Spieth plays. And play he can.