The Loop
Jordan Spieth makes biggest move of any athlete on Forbes' highest-paid list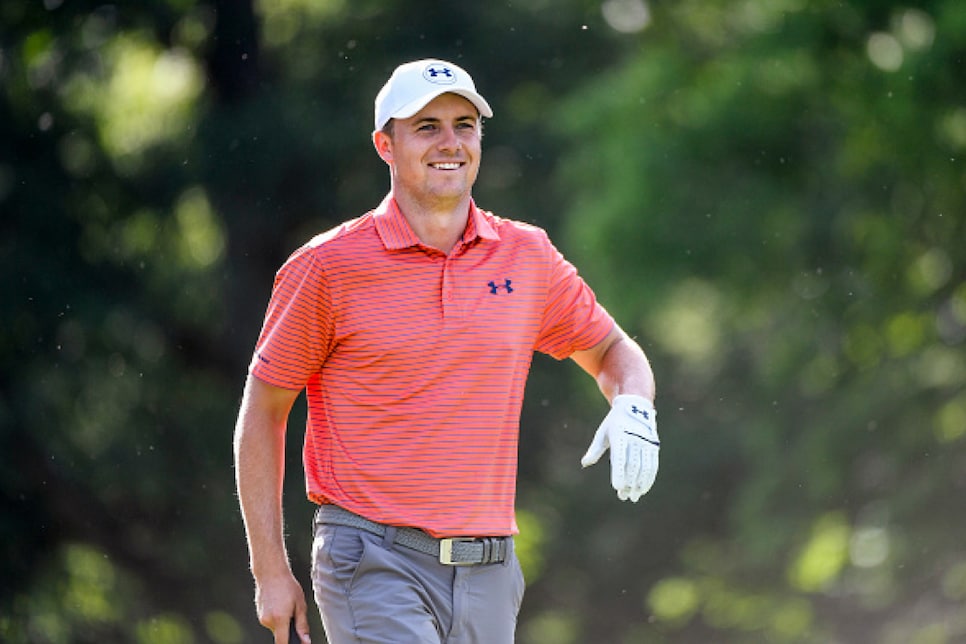 While Jordan Spieth battles with his Big 3 brethren on the course, he's blown past them (for now) when it comes to earning money. Spieth checks in at No. 9 on Forbes' new list of highest-paid athletes, which was released on Wednesday.
In fact, Spieth holds two distinctions on the list, which combines on-field/course earnings with endorsements. He is both the youngest athlete in the top 100 and he also is the biggest mover, vaulting all the way from No. 85 last year. According to Forbes, Spieth has made $52.8 million (That $10 million bonus for winning the FedEx Cup didn't hurt) over the past 12 months. However, he is still not first among golfers.
That honor goes to Phil Mickelson, who happens to be the oldest golfer on the list. Mickelson, who will turn 46 later this month, barely edged Spieth at $52.9 million. Earlier this year, the Golf Digest 50 ranking had Spieth slightly ahead of Mickelson. Either way, they both make a LOT of money.
Tiger Woods also still makes a lot of money -- just not nearly as much as he once did. After being passed by Mickelson on this list last year for the first time as a pro, Woods fell out of the top 10 for the first time this year. The 14-time major champ still checks in at No. 12 on the list at $45.3 million.
Two soccer stars, Cristiano Ronaldo and Lionel Messi, are No. 1 and No. 2 on the list, earning $88 million and $81.4 million, respectively. LeBron James is third at $77.2 million.
Spieth's fellow Big 3 members, Rory McIlroy and Jason Day, round out golf's five-man list to make the top 100. McIlroy is No. 17 ($42.6 million), while Day is tied for 69th with Spieth's Under Armour bud Stephen Curry ($23.6 million). As was the case with Spieth this year after a 2015 in which he won two majors, we can expect Day to climb this list next year when he cashes in on his recent dominant run.