The Loop
Jordan Spieth 'laid an egg in his hometown,' not surprisingly
Stories of interest you might have missed…
"Even last year, when he was making roses out of azaleas and turning water into wine, Jordan Spieth laid an egg in his hometown. Sunday's finish, therefore — a tie for 18th place at the AT&T Byron Nelson — shouldn't have been that much of a surprise."
Columnist Gil Lebreton of the Fort Worth Star-Telegram examines Spieth's woeful Sunday at his hometown tournament. "Spieth…is having mechanical issues. In comparison to his meteoric 2015 start, his golden swing is in a slump." Spieth started the final round in second place and finished tied for 18th.
"Next week [the Dean & DeLuca Invitational] will be better, Spieth suggested. The Colonial course seems more suited to his game. He also won't be the tournament's poster boy. No clinics or cousins to host. No Jordans on a Stick [bobbleheads]."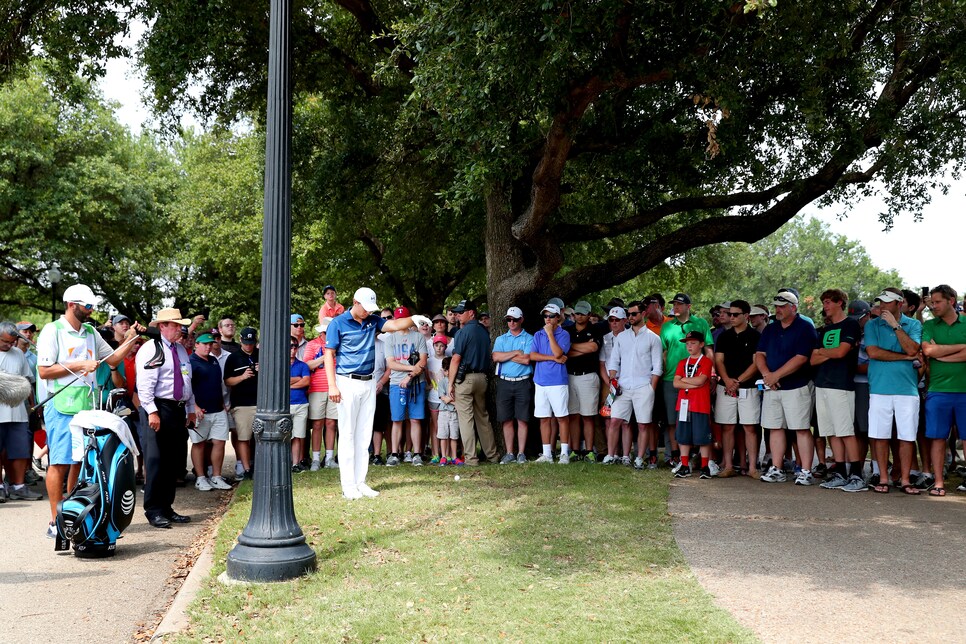 Muirfield reportedly calls 'emergency meeting'
"Muirfield Golf Club has called an emergency meeting to discuss the backlash over its controversial decision not to allow women to become members, The Scotsman has learned.
"It is believed the captain Henry Fairweather and his committee will sit down at the end of this month to discuss the fall-out of the recent vote which has now seen the sport's governing body, the Royal and Ancient, remove the club's right to host golf's Open Championship," Martin Dempster of the Scotsman reports.
McIlroy eyes majors after Irish Open win
"I kept telling myself, kept telling anyone that would listen, my game was close. It was just a matter of everything clicking. Maybe those last three holes is the catalyst for another big summer.
"I really feel like my game is in good enough shape to kick on from here and to challenge in the three final majors, and obviously everything else we have to play for this year, Olympics, Ryder Cup, Race to Dubai, FedEx Cup."