The Loop
Jordan Spieth is just like us! Uses a pull cart in Australia
When Jordan Spieth checked off what he called "bucket list" rounds at Kingston Heath and Royal Melbourne, he experienced those masterpieces in all of their Australian glory: he took a trolly.
Or, as they're known in some parts of the world, a buggy.
Translation Americans: he took a pull cart!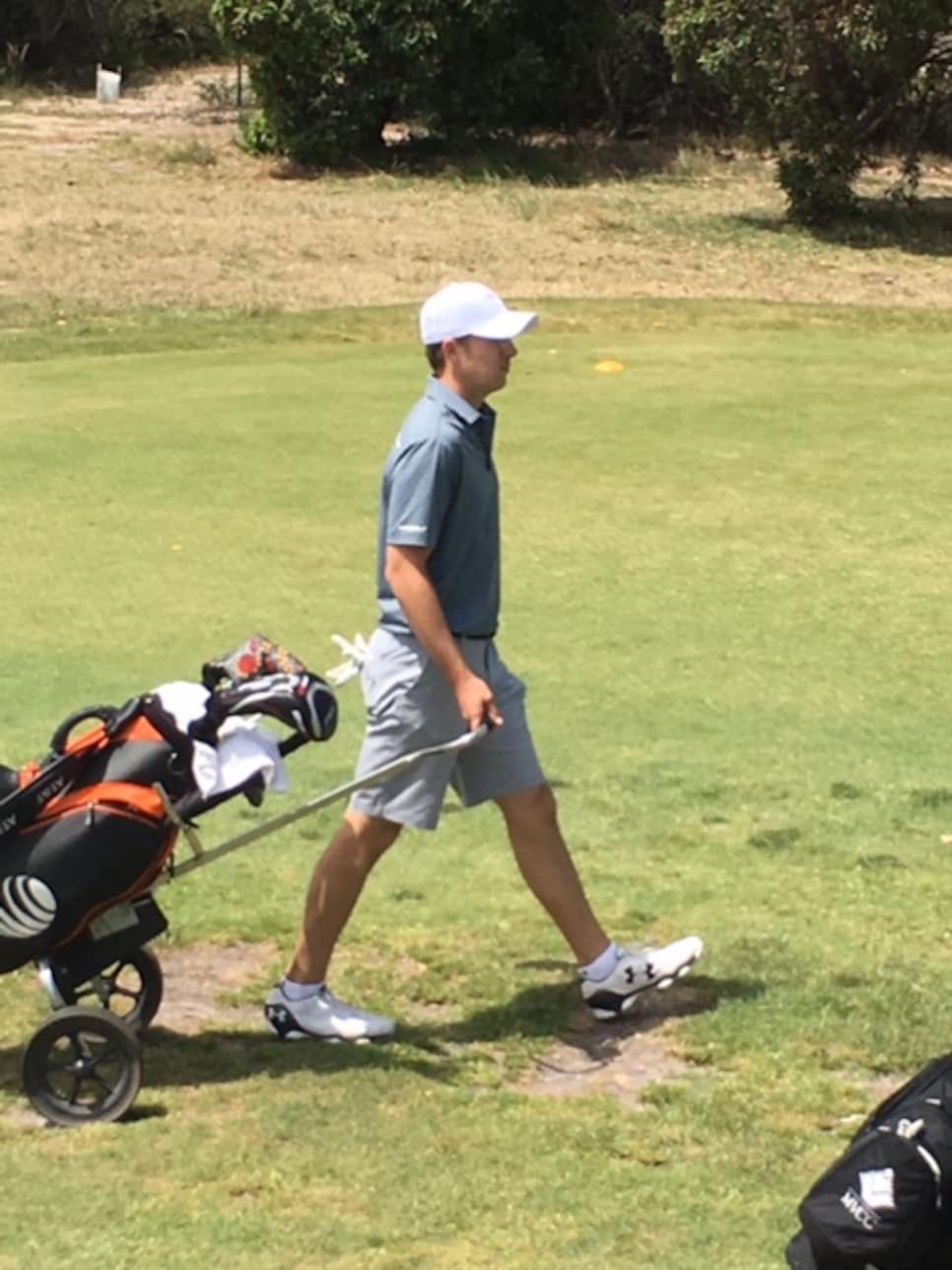 So many thanks to Peter Boland and Phil Duffy for sharing this shot of Spieth playing Royal Melbourne last weekend dragging his tour bag around one of the world's most storied layouts. Spieth arrived a few days before his bid to repeat as Australian Open champion by playing two of the world's 10 best courses before heading to Sydney.
It was vintage Spieth and an act that would be discouraged if not totally outlawed at most American country clubs.
For reasons still unknown, American clubs view golf with a pull cart as some sort treasonous act. Perhaps the sight of 22-year-old tastemaker Spieth enjoying one of the world's great courses will help shed the pull cart stigma once and for all?
In recent years several college players have been spotted using them. Stanford's Cameron Wilson, pulled their clubs en route to winning the 2014 NCAA individual title. And now the golfer fresh off of a 1st-1st-4th-2nd season in the major championships has been seen with one.