The Loop
Jordan Spieth is an overwhelming Masters favorite on Sunday, according to Vegas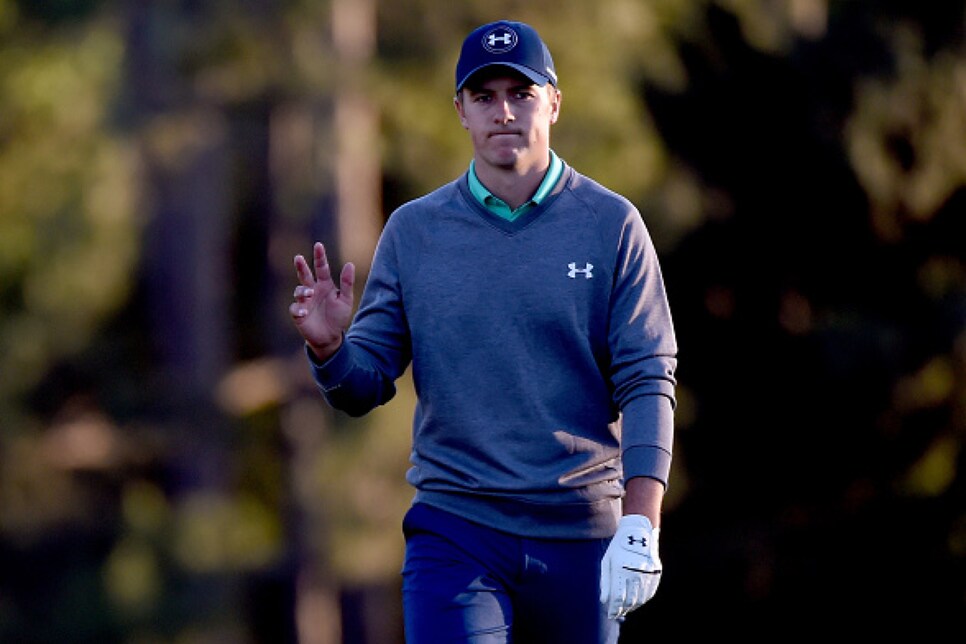 Sure, it's easy to predict Jordan Spieth will win on Sunday. After all, the defending Masters champ has led at the end of his past seven rounds at Augusta National. But is it as easy to bet on the 22-year-old star to win? Maybe not, when you see his Vegas odds.
According to sportsbook Bovada, Spieth is an overwhelming favorite to emerge victorious at 11-to-10 odds. That means that a wager on Spieth is essentially a straight-up bet against the rest of the field.
Would you be willing to do that? With nine players within four shots of Spieth's lead? And four-time major champ Rory McIlroy (18-to-1 odds. . .) lurking just another stroke behind?
Maybe you would, but it's hard to argue that betting on his challengers is more enticing. Jason Day, three shots back, is the next favorite at 11/2. Followed by Hideki Matsuyama (Two shots back, 13/2) and Dustin Johnson (Three shots back, 17/2). Or you could take Smylie Kaufman, Spieth's playing partner in the final group, at a hefty 10/1. Sounds like pretty good value. Then again, Kaufman said Spieth is "probably 1,000 and zero" against him. . .
And then there's the sentimental favorite, Bernhard Langer, who isn't getting much love at 20/1. Is a 58-year-old golfer likely to win the Masters? No. But is Jordan Spieth 20 times as likely to win? If you're looking to burn a few bucks, the choice is yours. . .