The Loop
Jordan Spieth hopes to see the PGA Tour follow the European Tour's lead on allowing shorts
"It's awesome. It will be something that I would love to see on the PGA Tour, as well," Jordan Spieth told reporters in Abu Dhabi. "Guys seem to all love it over here. I've not heard one person, one tour player complain about it."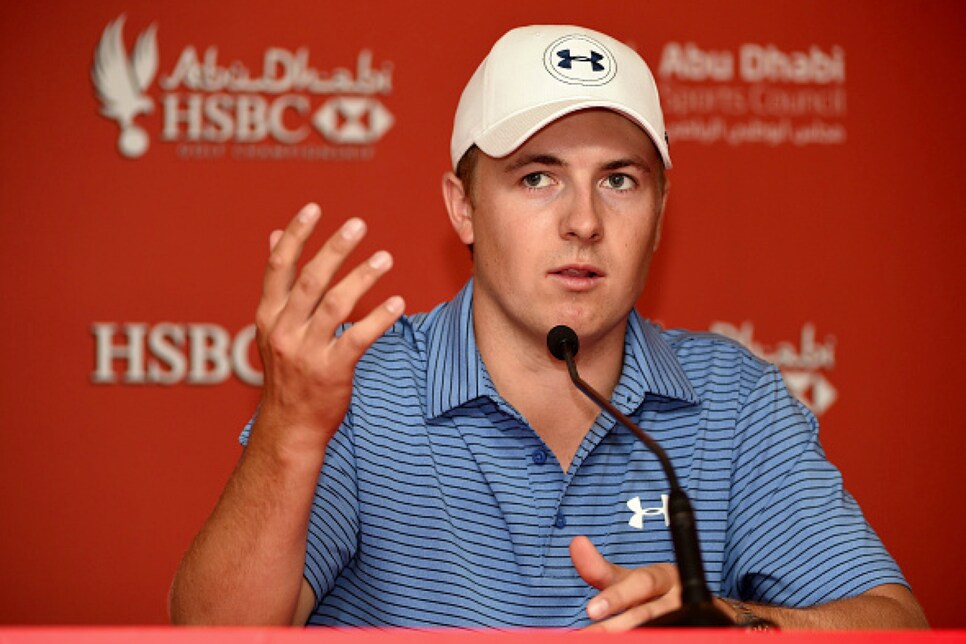 Spieth's only complaint was he found out about the policy too late.
"I just wish that my hotel was closer," Spieth said, referring to Wednesday's practice round. "I would have gone back."
"Maybe. Why not?" Rory McIlroy told reporters at this week's event. "It really depends if guys are comfortable or not. I don't think it takes anything away from the tradition of the game or etiquette or how guys look on the course.
"We're not going to go out in shorts at the British Open if it's 10 degrees (50 degrees F) and raining. But at the same time, if we're playing in a hot country and it's more comfortable for guys to wear shorts, then there's no reason why they shouldn't be able to."
Stay tuned. This revolution will be televised.