The Loop
Jordan Spieth has a nickname that 'irritates him more than a three-putt bogey'
Stories of interest you might have missed…
Jordan Spieth has a nickname, one "that goes against the way he was raised and irritates him more than a three-putt bogey. Golden Child," Doug Ferguson of the Associated Press writes. "The stories have been told countless times, yet they are no less amazing…The first time he played with [Phil] Mickelson, he closed birdie-birdie-birdie-eagle for a 62. Playing with [Tiger] Woods for the first time in a practice round at the Presidents Cup, he made a hole-in-one. In his Masters debut, he played in the final group at age 20. And now a green jacket for the golden child."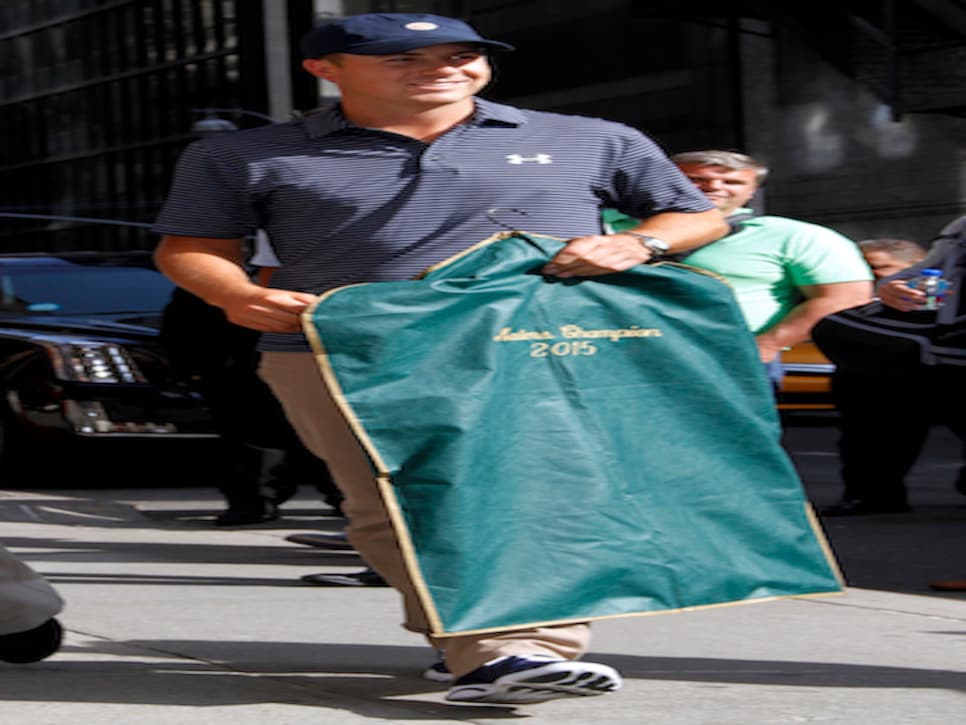 Jordan Spieth is, as the headline to this Mark Cannizzaro column in the New York Post says, "the champion golf needed." "When Tiger Woods wins," he writes, "most of the time it's a celebrated event because he's been the biggest name in golf, but there are many who simply don't like him…You'll have an easier time holing a downhill putt on Augusta's ninth green than you will finding anyone to utter a negative word about Spieth."
"Sporting America fell in love with [Spieth] because of his skill under pressure and his sheer bravura. The rest of America fell in love because of what happened after the winning putt was holed," Derek Lawrenson writes in the Daily Mail. "The 79th Masters attracted massive ratings in the USA and there is no surprise in that. They tuned in to watch as perfect a demonstration of sporting endeavour as you will ever behold. But they also tuned in to watch a man with a common touch and a depth of sincerity that reached into the heart of every household."
"Spieth's next major assignment will be the US Open at Chambers Bay in June but, after his four-shot success at Augusta National, he told The Scotsman that he already has one eye on this year's Claret Jug joust," Martin Dempster of the Scotsman writes. "To go to the home of golf and what I consider one of the coolest places in the world, with maybe the most knowledgeable fans in the world, as Masters champion is going to be really special,' admitted Spieth."
Rory McIlroy will have more than a single rival, Spieth, in the years ahead, Graeme McDowell said in this Phil Casey story in the Belfast Telegraph. "There are a lot of potential eras evolving," McDowell said. "Guys like Rickie Fowler and Dustin Johnson and Patrick Reed. I feel like the young blood is certainly strong here in the States as opposed to the rest of the world."